For the past six days, Emma Fenton-Wells has been living in a hotel in New Zealand.
Having worked in London for the past five years, the 29-year-old was made redundant from her job in events due to the pandemic and with her lease up on her flat, decided to travel back home to New Zealand.
Originally she tried to get into Australia where her mother and brother currently live, but due to restrictions was forced to change her plans and return to New Zealand where she has residency and where other members of her family live.
With strict quarantine measures in place in the country, Emma will have to spend 14 days in managed isolation in an Auckland hotel before she is allowed to leave in a bid to keep coronavirus under control in the country.
Emma says the process to return to New Zealand has been an "ordeal", with a number of her flights cancelled due to changing restrictions.
'At Auckland Airport, the person taking my form said 'welcome home' and I burst into tears.'

Emma Fenton-Wells
"To get into New Zealand you book a place to quarantine before you book your flight. It's pretty well structured, you know exactly what date you have to get there," she said.
"It's been a three-month ordeal, I cant believe how stressful it's been to get here but it's the biggest relief.
"At Auckland Airport, the person taking my form said 'welcome home' and I burst into tears.
"It's been wonderful to get back."
After living in isolation, Emma will soon be able to enjoy a sense of normality that those in the UK haven't experienced for almost a year.
Emma says she hopes others travelling are doing so for essential reasons in a bid to keep the virus under control.
"People are travelling to see family and for work and if that's what they need to do then fine, but I hope they are keeping in mind that 100,000 people in the UK have died now," she said.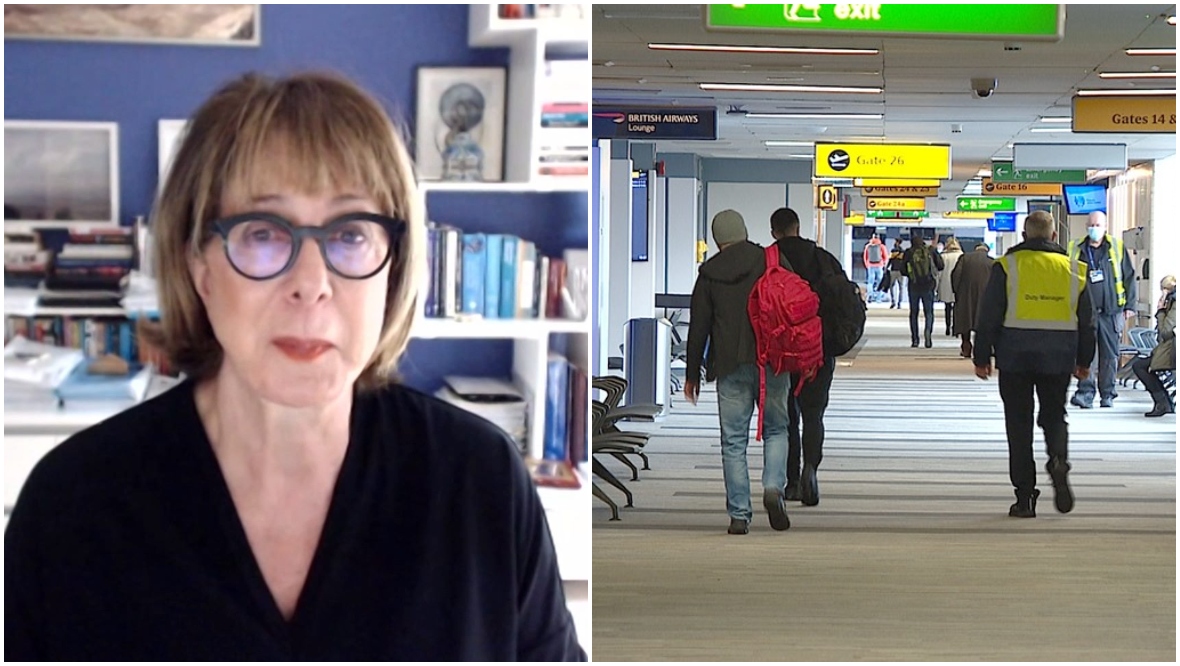 New Zealand and Australia have been living without major restrictions for some time now, having closed their borders and implemented hotel quarantine from April last year.
Professor Mary-Louise McLaws is an expert in hospital infection and infectious diseases control and researches the subject at the University of New South Wales in Sydney.
She says the UK should follow in Australia and New Zealand's footsteps with managed isolation for travellers in a bid to keep the virus under control.
She said: "Having most of the travellers quarantining in hotels makes it much easier for the authorities to ensure that people are there, that they are safe, they are well and they can monitor whether or not they are acquiring Covid and put them in a medical quarantine hotel.
"The quarantining has made all the difference in the world to our ability to live a fairly normal life. It is the most important pandemic strategy.
"Quarantine and monitoring it and closing the border have probably been our saviour."
STV News is now on WhatsApp
Get all the latest news from around the country
Follow STV News
Follow STV News on WhatsApp
Scan the QR code on your mobile device for all the latest news from around the country