Police were called out to children's secure units in Scotland nearly 1,000 times over the last two years, a Freedom of Information request has found.
Police Scotland responded to 965 incidents during 2021-22 and 2022-23, including one report of a bomb threat and 14 reports of sexual offences.
During the same period, there were 312 callouts for young people going missing from Scotland's four secure units for children, as well as 84 reports of assault.
Secure care is a form of resident care that restricts the freedom of children under 18 from those as a risk to themselves or others.
The Scottish Conservatives, which submitted the FOI request, said the figures are "deeply alarming".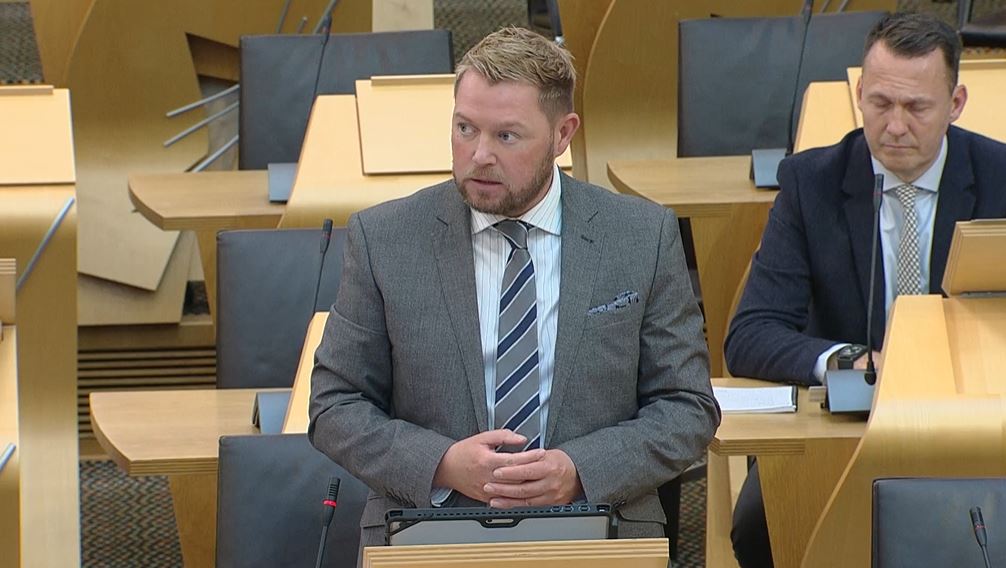 Jamie Greene, the party's shadow justice secretary, claimed the issue is likely to get worse if the Scottish Government press ahead with plans to raise the age limit so that all offenders under 18 are detained in these facilities.
He said that would mean 16 and 17-year-old offenders guilty of murder or rape joining the under-16 offenders currently housed in the secure homes.
"These deeply alarming figures highlight the scale of the discipline problems in Scotland's secure units for children," he said.
"These facilities are home to some of the most damaged and vulnerable youngsters in the country, so it's unsurprising that there are some police callouts."
But Greene said it wasn't just the number of callouts that were concerning but the seriousness of them too.
He continued: "The bomb scare and the prevalence of sexual offences are particularly worrying.
"Adding the most dangerous 16 and 17-year-old offenders – including murderers and rapists – into this environment is surely only going to make the problem worse, so, I'd urge the new SNP justice secretary to think about the consequences of her plans to increase the age limit for these units.
"As well as the potential harm it would do to vulnerable young offenders, Police Scotland are already stretched to breaking point by falling officer numbers and SNP budget cuts, so can ill-afford even more regular callouts to these facilities."
A Scottish Government spokesperson said: "These are concerning figures. Secure care offers the most intensive and restrictive form of care in Scotland. A young person is deprived of their liberty in a locked environment alongside the provision of care, support and education.
"Risk management is in place to meet the needs of the young person, staff and others in the secure care centre. The centres have confirmed that they have the experience and facilities to work with young people who have committed serious offences.
"The Scottish Parliament unanimously supported implementation of the Promise, which includes a commitment that 16 and 17-year-olds 'must be accommodated within secure care rather than within young offenders institutes and the prison estate'.
"Confronting the causes of a young person's behaviours can help them reintegrate, rehabilitate and desist from offending. This proven approach helps prevent further harm and minimises the number of future victims."
STV News is now on WhatsApp
Get all the latest news from around the country
Follow STV News
Follow STV News on WhatsApp
Scan the QR code on your mobile device for all the latest news from around the country