A boat tours company has been fined £12,000 following a crash that left a woman with life-changing injuries.
The 45-year-old passenger had to be put into an induced coma after she was crushed between two rigid hull inflatable boats (RHIBs) when they collided on the Firth of Forth during a high-speed manoeuvre.
The woman, who was travelling with her husband and two young children, suffered two broken collar bones, five broken ribs, a punctured lung, and lacerations and bruising to her back and torso.
The internal injuries she sustained also resulted in permanent damage to her eyesight, according to a Marine Accident Investigation Branch (MAIB) report.
The incident happened on July 19, 2016, between Anstruther and the Isle of May.
The sister vessels, Osprey and Osprey II, had attempted to carry out a synchronised "power turn" manoeuvre, but instead collided.
The woman, who was seated on an inflatable tube on Osprey II, was crushed between the boat's helm and Osprey's bow.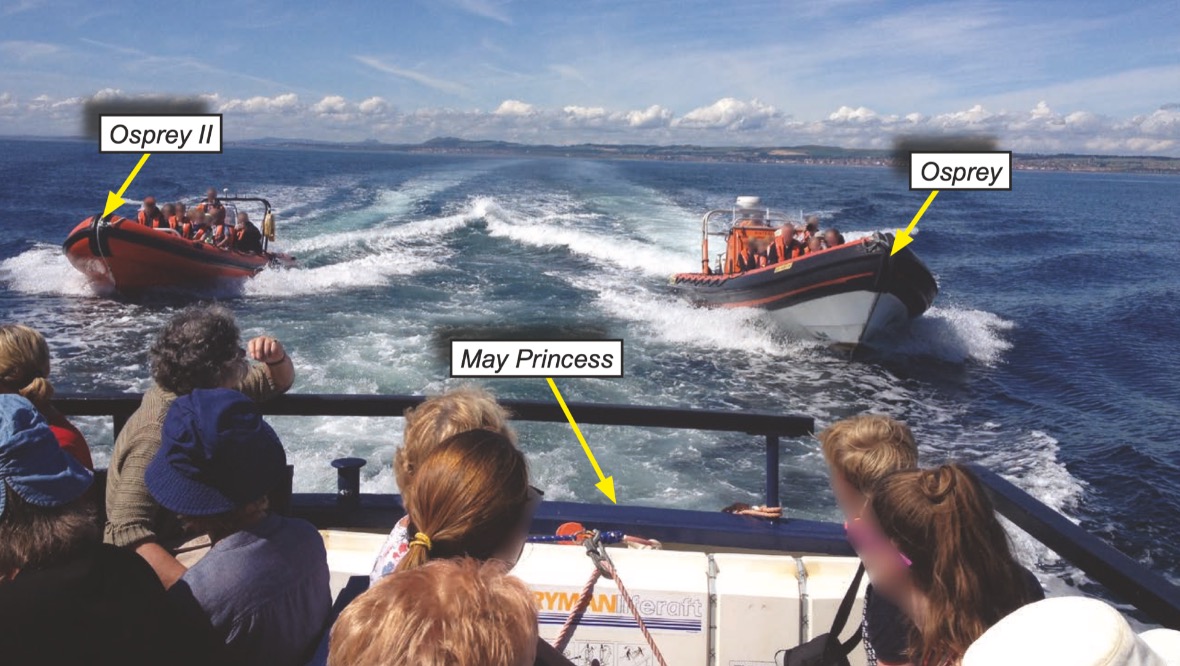 The Maritime and Coastguard Agency (MCA) issued a number of recommendations after an investigation into the incident identified failings in risk assessment, safety briefings and passage planning as factors in the collision.
Owner and operator Isle of May Boat Trips Ltd immediately took the step of banning passengers and crew from sitting on the inflatable tubes.
At Dundee Sheriff Court on Wednesday, Isle of May Boat Trips Ltd pleaded guilty to breaching section 100 of the Merchant Shipping Act 1995, relating to the unsafe operation of a vessel and was fined £12,000.
Following the court case, Neil Cunningham, head of the regulatory compliance investigations team at the MCA, said: "This collision was avoidable and sadly led to a passenger suffering life-changing injuries.
"Owners and operators of vessels intending to include an exhilarating element to their trips are reminded to follow the available advice and guidance at all times, such as can be found in the High Speed Passenger Vessel (HSPV) Voluntary Code of Practice."