Calls are being made for black history lessons to be compulsory in Scottish schools.
Pupils, teachers and educational advisers all say there needs to be more diversity in the curriculum.
The intervention comes in the wake of global Black Lives Matter (BLM) protests, with calls to introduce more texts by ethnic minority writers into classrooms.
Fourth-year pupil Emmanuel Gebreyes has experienced racism at school and is passionate about tackling social injustice.
He feels schools could do more to teach pupils about the lives and backgrounds of all Scotland's communities.
"It shouldn't just be a presentation that teachers are rattling through just to get to lunch," he said.
"The classes should be interesting, and pupils should be included in the conversation.
"Some pupils might be from a household that is racist, but they might not be racist.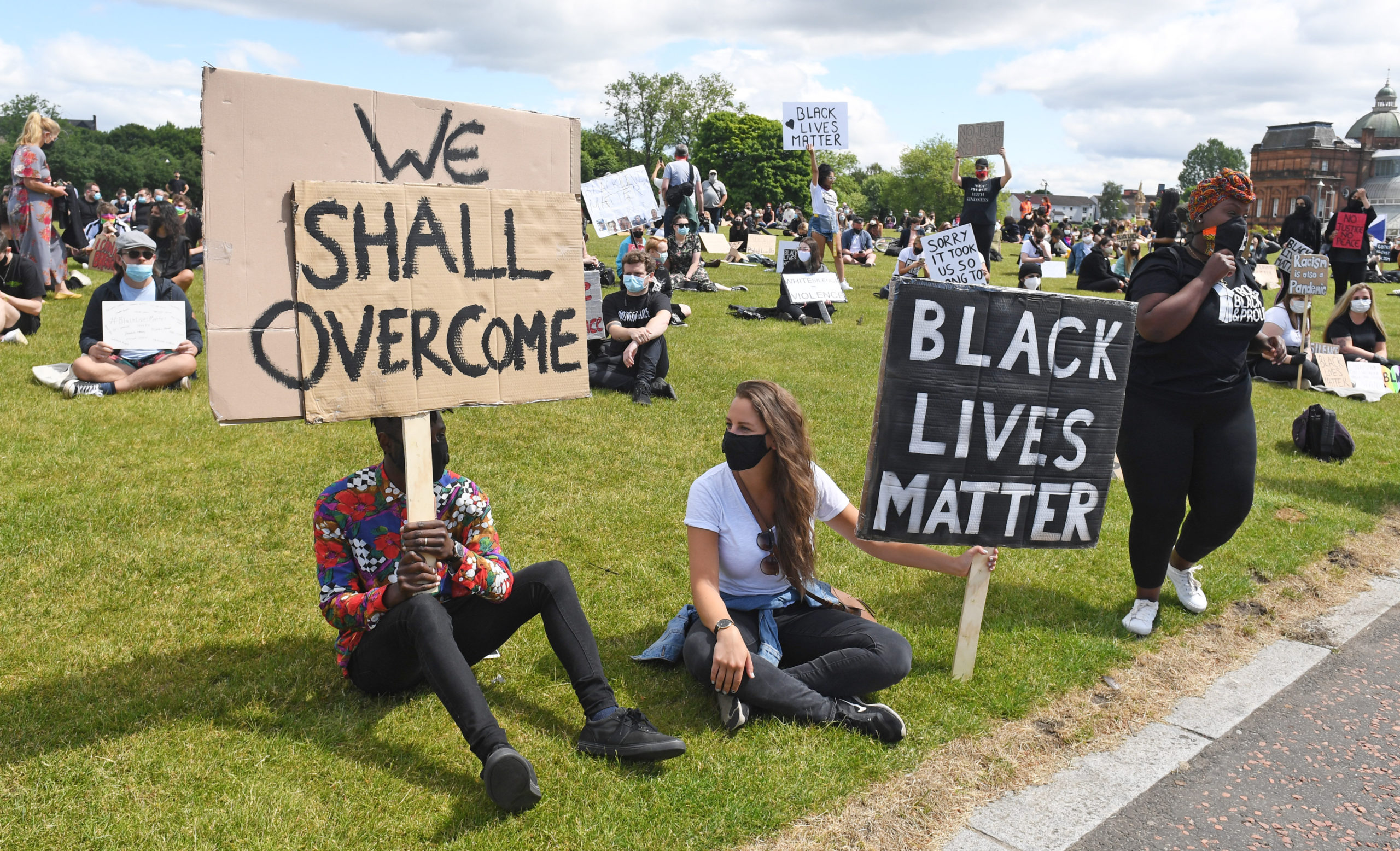 "Educating them in school, in a safe space, will allow them to make their own views on whether they want to be actively anti-racist."
Pupils told STV News that they openly discuss racism in the playground and on social media – but never in the classroom.
"People from all around the world have been speaking about Black Lives Matter and supporting it," said second-year pupil Leo Szolowski.
"And it's really been inspiring to everyone who's not been able to speak up about injustice.
"The pupils are the most important thing in the school. The pupils are going to grow up and teach their own children.
"We really need to make the final stand to stamp out racism once and for all."
Calls for more emphasis on teaching black history aren't new, but campaigners say the BLM protests have increased their urgency.
"Many movements start with education," said anti-racism educator Amy Allard-Dunbar.
"And they particularly start with young people. That's why it's so important that we're giving them the right education that reflects what society looks like."
Education Scotland said it would soon be publishing resources for schools on race equality and was looking to identify gaps in the curriculum.
It also said training was being made available for teachers.
But Khadija Mohammed, a lecturer who advises the Scottish Government department, said change was not happening quickly enough.
"It's been decades and we're still having the same conversations," she said.
"We're really quick to say 'that's unacceptable', we're quick to condemn racism because that seems to be the socially just thing to do, but sadly what's missing is that it doesn't translate into corresponding action.
"It's really important that we encourage our leaders to rethink and reframe how we teach in our schools."
STV News is now on WhatsApp
Get all the latest news from around the country
Follow STV News
Follow STV News on WhatsApp
Scan the QR code on your mobile device for all the latest news from around the country