Bird flu has spread to mammals in the UK, according to new data from the Animal and Plant Health Agency.
The animals are believed to have eaten dead wild birds that were infected with the virus. Experts have said the risk to the public is low.
But does the virus pose any risk to humans?
While health officials say bird flu is a "long way" from infecting humans and spreading in a way anything like Covid, scientists said there are reasons to be "watchful".
Professor Ian Brown of The UK Health Security Agency told BBC's Radio 4: "We need to understand the consequence of this infection. Does it make the virus change by jumping its host? We're aware those events can sometimes lead to that.
"We've seen this jump, we've not seen maintenance in a mammalian species and, importantly, we haven't seen a succession of changes in the virus that tell us it's moving more towards a virus that can infect humans.
"This still is a spillover, but we need to be watchful, which is why we're doing the surveillance."
Professor Pablo Murcia, who specialises in integrative virology at the University of Glasgow, told STV News about avian flu and how it spreads.
What is bird flu?
Bird flu, or avian flu, is an infectious type of influenza that spreads among birds. In rare cases, it can affect humans and other mammals such as horses, dogs, and pigs. These species are natural hosts of influenza viruses and have their own, endemic strains.
Since the H5N1 bird flu outbreak was discovered in October 2021, there have been five confirmed human cases.
There have been 279 cases of H5N1, avian influenza, in England since the outbreak started and 18 in Scotland, according to figures released last month by the Department for Environment, Food and Rural Affairs (Defra).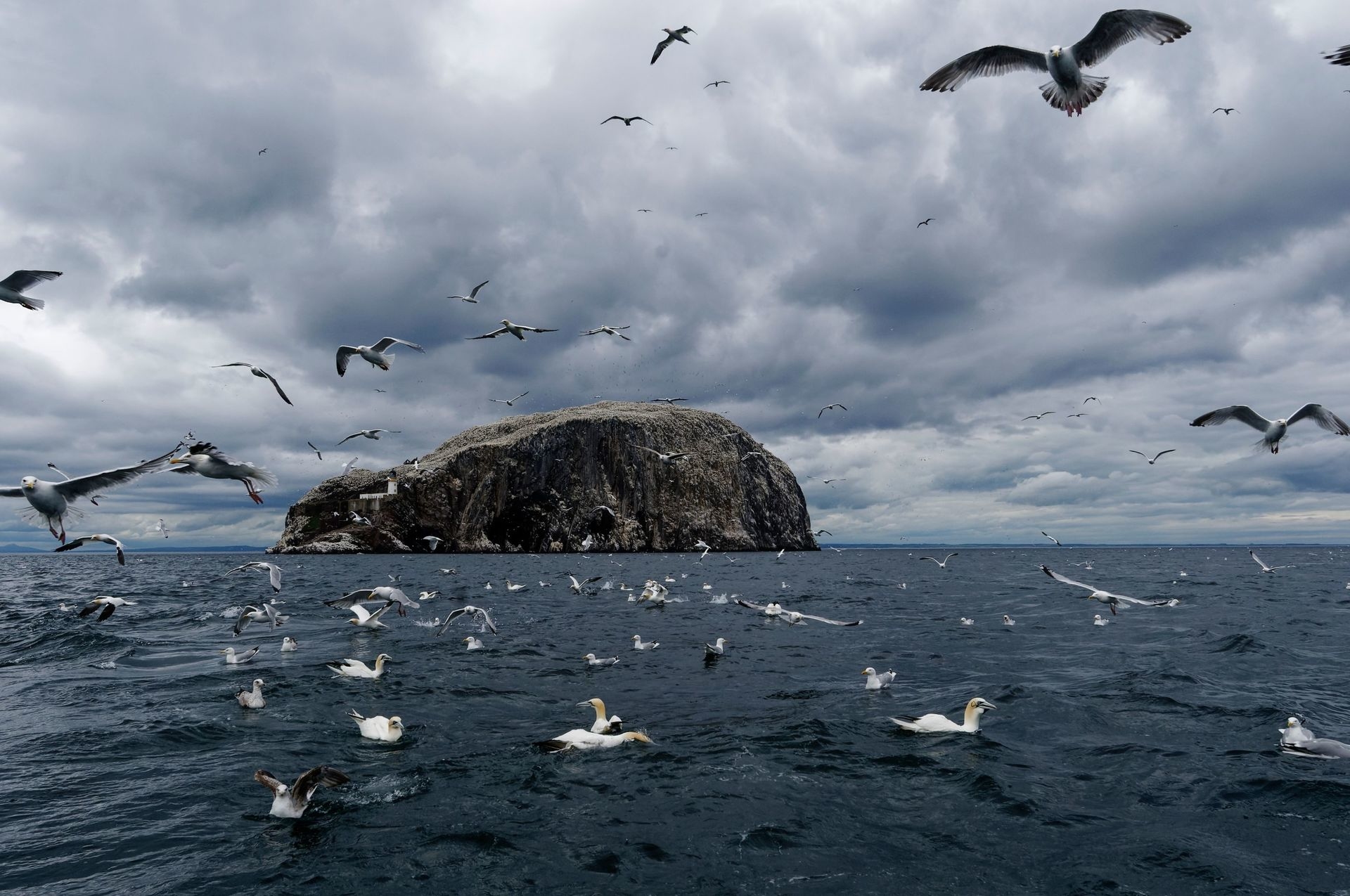 More than seven million captive birds have died of bird flu or been culled for disease control since this outbreak.
Professor Murcia explains global surveillance programmes have detected outbreaks at higher levels than ever before in Europe, the US and Central and South America.
"These viruses are of high pathogenicity as they are associated with high death rates in poultry and wild birds," she said.
"We have seen this in Scotland, particularly the high numbers of dead wild birds such as gannets [on Bass Rock], for example."
How does it spread?
Professor Murcia explains RNA viruses such as influenza are more likely to mutate than DNA viruses, such as herpes.
He said: "When a RNA virus replicates, they essentially make lots of copies of its genome.
"They have an intrinsic high mutation rate because every time they copy their genome, they cannot correct the mutations that appear spontaneously.
"Whereas DNA viruses, like herpesvirus, have the ability to correct mutations that appear during normal copying.
"Every time these viruses replicate in the cell of an infected individual, they will introduce mutations, which may or may not give them an advantage to spread to other species."
How many cases of mammal infections in the UK?
Five foxes and four otters have tested positive for the virus in England, Scotland and Wales since 2021.
The first recorded case of avian flu in non-avian wildlife in the UK was a fox in Durham in 2021.
There were then seven cases of foxes and otters testing positive in 2022.
These were one fox in Cheshire, two otters in Fife, one otter on the Shetland isles, one otter on the Isle of Skye, and two foxes in Cornwall.
There has only been one case so far in 2023, a fox in Powys.
It has been found in other species across the world including cats, grizzly bears, dolphins and leopards according to the United Nations Food and Agriculture Organisation.
The UK Health Security Agency (UKHSA) reported in December that 20 mammals had been tested in the UK, of which eight (foxes and otters) were positive for avian flu.
Since then, this figure has been updated to nine.
How were mammals infected?
The species affected – foxes and otters – are known to scavenge.
In all likelihood, the affected animals will have scavenged infected wild bird carcasses, which may have had very high levels of the virus.
Such high exposure is likely to have overwhelmed the mammal's immune system, resulting in infection.
Prof Murcia said: "The H5N1 strain that is circulating in birds is being detected more and more often.
"The more they circulate in wild birds, the higher the chances of it being transmitted to another species, including domestic poultry and other animals.
"It increases the chance of inter-species transmission, such as the virus infecting a fox, an otter or any other mammal that is in contact with wild birds.
"There are multiple routes of infection. It can happen respiratory, through animals scavenging dead birds, or contamination, such as if you touch an infected animal and then touch your eye."
Is the virus mutating?
Experts say there is currently no reason to suspect the jump is due to a change in the virus's genetic make-up.
However, they say the cases in otters and foxes illustrate a potential risk we need to be vigilant about.
Symptoms in mammals can vary considerably, but in the past there has been no mass death of these animals that may get infected with bird flu.
While finding the virus in wild mammals in the UK is of concern, there is currently no reason to expect that it will spread through wild mammal populations.
Professor Murcia said the more the virus circulates, the more likely it is to cause spill-over infections.
He said: "In order to adapt to new hosts, they not only have to have the right mutations and the right opportunity.
"These viruses are usually well adapted to birds, having them in infected mammals is something that should be considered seriously.
"We have roughly 4,500 mammalian species on earth and the influenza is only endemic in a handful of them, such as pigs, dogs, horses and humans. This has to do with the compatibility between the cells of the species and the virus, typically the receptor to get into cells.
"To survive in an environment it must replicate in the cells of the host. Compatibility is crucial."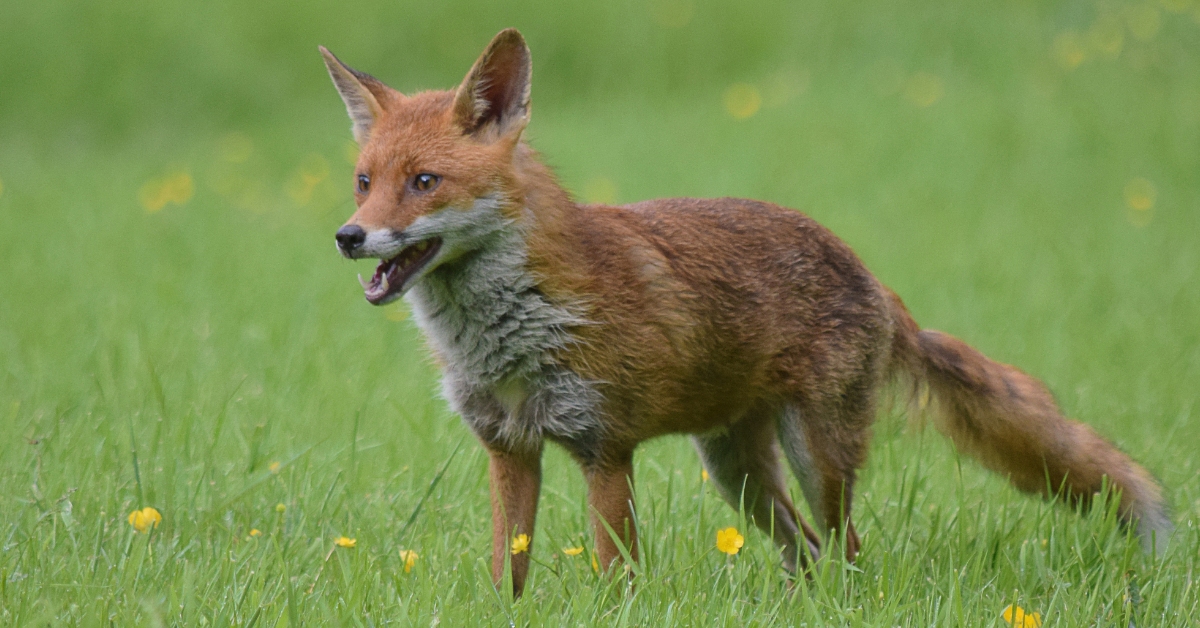 Is there a risk to people?
Experts and officials say the risk to humans remains low.
Sensible precautions can be taken like avoiding contact with wild mammals and birds, wearing protective gloves and a face covering if contact is unavoidable, and washing hands and soiled clothing with soap and water after exposure to affected environments.
While it's important to stress the low risk, Professor Murcia warned the virus is highly likely to mutate the further it spreads.
He said: "These are viruses that change a lot; where there are conditions to replicate, adapt and circulate they will take advantage of that. That's their nature.
"The more this strain circulates in animals, the chances of it causing inter-species infection increases; it's a numbers game."
He explained that the Animal and Plant Health Agency's enhanced surveillance of the virus is key to determining the risk of bird flu spreading to other species.
He said: "There are no signs of a pandemic coming imminently, that's a very important point. But we cannot rule out any scenario, this is why we need to be doing enhanced surveillance and assessing viruses that circulate and making risk assessments."
He added: "Since 1918, we have had four influenza pandemics. It's expected that new pandemics will happen again. Whether that's caused by an avian-origin H5N1 or by other viruses is not clear.
"If you ask me if a pandemic will happen again, I'm quite sure that they will. But so far H5N1 has not been transmissible from person to person, it results in a 'dead end infection'.
"What we know about the virus is that it's low risk at the moment, but something that needs to be closely monitored because we want to be aware of any increased risk for humans."