The Scottish Government says it is "hopeful" that requests to open the country's first drug-checking facilities in Glasgow, Dundee and Aberdeen will be looked at "favourably" by the Home Office.
The service gives drug users the chance to submit samples of their substances to be analysed. They can then be given information about what is in them and their strength.
Scotland continues to have the worst rate of drug deaths in Europe. In 2022, 1,051 people lost their lives due to drug misuse.
Ministers and campaigners believe drug-checking facilities would help to reduce drug deaths, by letting users make more informed choices about what they are taking.
Licences are expected to be submitted within the coming months.
What is drug checking?
There are currently 22 pill testing organisations across Europe, which operate in different ways and use different technology.
The Loop, based in Bristol, runs testing services at festivals across England. There have been no drug-related deaths at festivals where The Loop has been operating.
In the Czech Republic, Drugs Info Site places anonymous amnesty boxes in clubs and workplaces. Users can drop their substances into them to be analysed.
In Wales, users can anonymously post samples to the Welsh Emerging Drugs and Identification of Novel Substances (WEDINOS) project, which is run by Public Health Wales, and receive information about what it contains.
Crew2000, a harm reduction charity, says there is strong demand for a similar service in Scotland.
CEO Emma Crawshaw said: "When we ask young people about whether they would use drug checking facilities, 75% say they definitely would.
"Of those who say they won't, 90% have never taken a drug. The other 10% are new to [drugs] and say they don't really know what drug checking is."
Last month, plans to open the UK's first supervised drug consumption facility in the east end of Glasgow were given the go-ahead. It is expected to be operational next year.
And Crawshaw believes it will be the perfect chance to also offer drug-checking.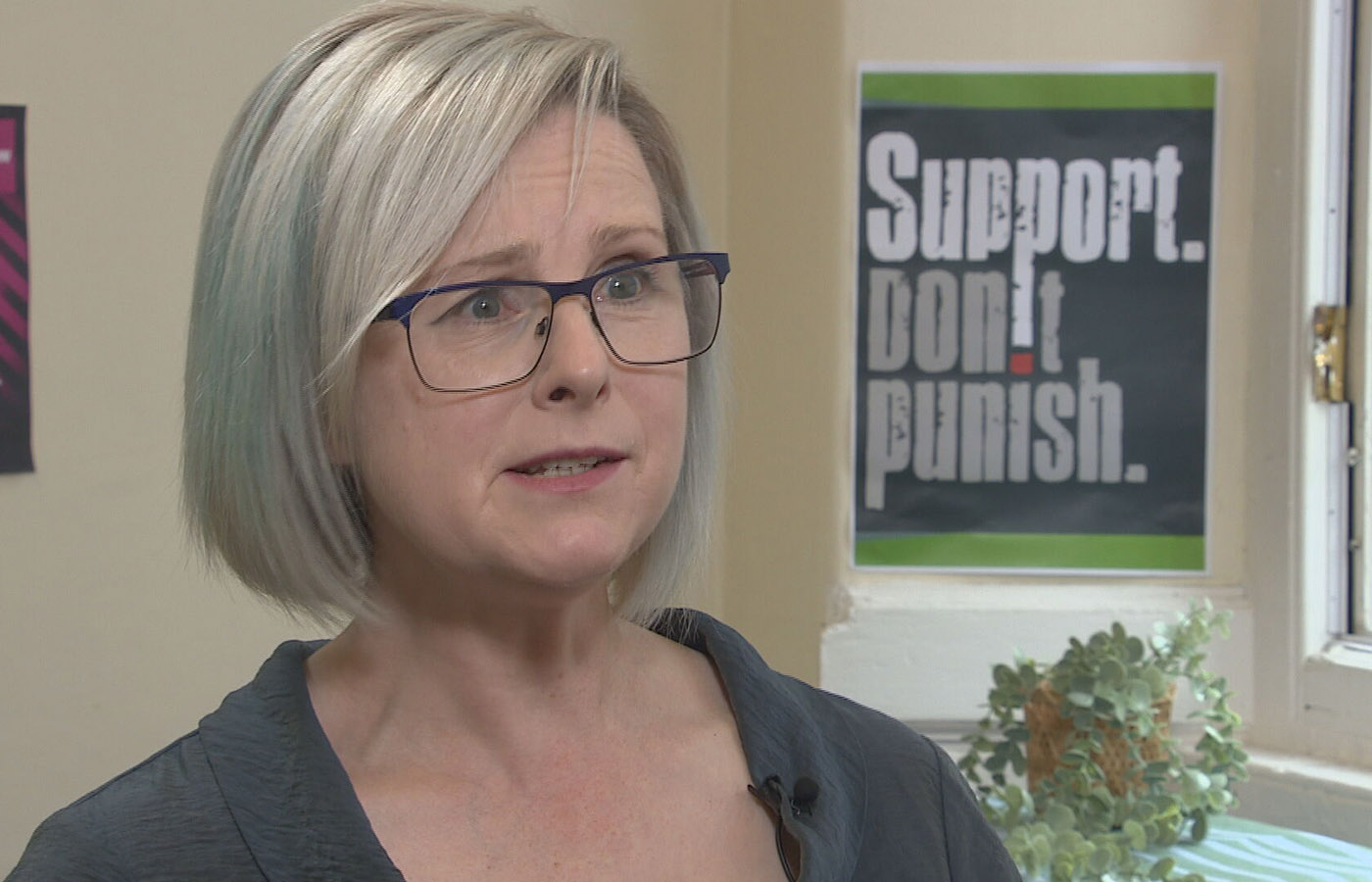 She said: "If we're inviting people into an overdose prevention centre, or a supervised consumption facility, it's not really ethical not to have that opportunity to get drugs tested, as well.
"We know that because of changes in the supply of MDMA, there are more pills on the market that might not have any MDMA in them at all, or might have other drugs in there which could compound and complicate the effects and actually make them more dangerous for people.
"People are aware that there's contaminations, whether it's nitazenes, bramazalam, or also, I think we're all aware of the situation in America with fentanyl. We haven't seen that in great numbers, in Scotland, but people are aware that this is a great possibility.
"We absolutely have to find the money because I don't think anyone can argue that the status quo is good enough."
Earlier this month, Scotland's most senior law officer, Lord Advocate Dorothy Bain KC, announced it would not be "in the public interest" to prosecute people using such drug consumption facilities and the Home Office said it does not plan to interfere in a pilot planned for Glasgow's east end.
The £2.3m facility will allow drug users to take illegal substances under medical supervision without the risk of criminal action.
Ministers are now considering further solutions to the country's enduring drugs crisis.
'Informed decisions'
Elena Whitham, minister for drug and alcohol policy, said: "I'm really in support of drug checking facilities because if people are going to use substances, I want them to be able to do that in the safest way possible.
"That includes knowing what they are going to consume and being able to take an informed decision about what they are going to use and how they are going to use it, and we can only do that by having drug checking facilities.
"We've had a two year study undertaken by the University of Stirling, which has allowed us to see that we need a few pilot areas.
"We will hopefully have Glasgow, Aberdeen and Dundee. We're at the point just now where we have had information from the Home Office which will hopefully let us help those areas submit their applications for a licence.
"I recently had a conversation with my counterpart in the UK government and I do hope that [the applications] will be looked upon favourably. I don't have a timeline for how quickly those processes will work, but I have had indications that they should be as speedy as we can expect them to be."
A Home Office spokesperson said: "For the past 50 years, anyone wishing to provide a drug checking service must have a licence to test controlled drugs, which they can apply to the Home Office for.
"We continue to keep an open dialogue with any potential applicants who wish to apply for a licence."
To hear more about drug checking facilities, tune into Scotland Tonight: Needing A Fix at 8:30pm tonight on STV and the STV Player.
STV News is now on WhatsApp
Get all the latest news from around the country
Follow STV News
Follow STV News on WhatsApp
Scan the QR code on your mobile device for all the latest news from around the country