Climbers and hillwalkers have been warned against leaving rubbish at beauty spots.
A new campaign aimed at keeping Scotland's mountains beautiful comes as people begin travelling further afield as lockdown restrictions ease.
Mountaineering Scotland launched 'Tak It Hame 2020' after broken bottles, abandoned tents and even human waste was left in some areas.
In the first weekend of July, 21 people were charged in connection with environmental damage after bags full of rubbish were left at Loch Lomond and the Trossachs National Park.
Irreparable fire damage was also caused, with one tree left badly burned.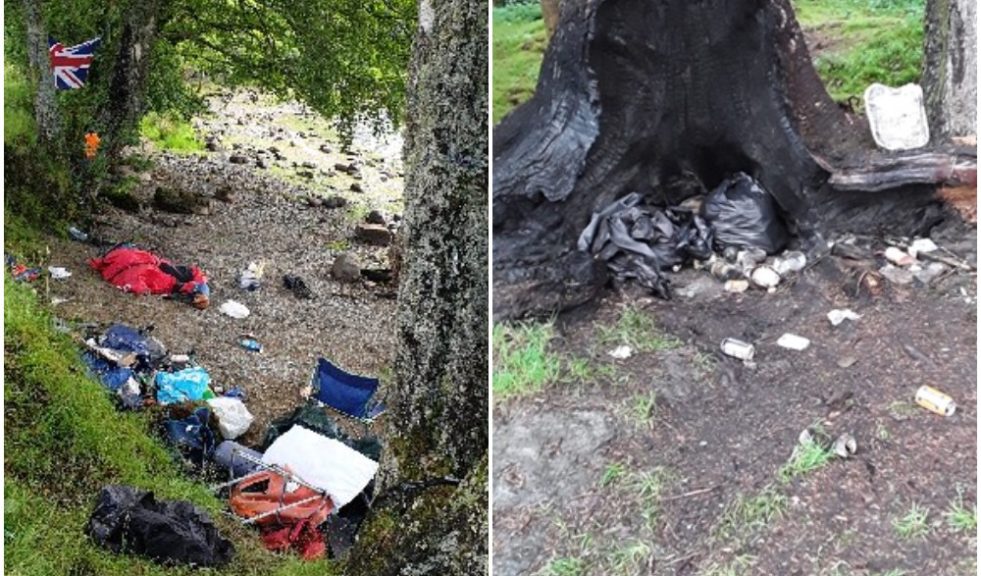 Visitors are being asked to bring a suitable bag when they venture out to take rubbish away, and to think about how they could reduce their use of packaging for drinks, snacks and packed lunches.
It comes after a similar campaign last year.
Davie Black, access and conservation officer for Mountaineering Scotland said: "When we launched the Tak It Hame campaign alongside our conservation strategy in June 2019, we hoped that our members and clubs would get involved and that it might start to reach the wider hillwalking and mountaineering community.
"In fact, it reached much further than we ever expected, with people from all over Scotland and the UK contacting us and wanting to get involved.
"Many of Mountaineering Scotland's affiliated clubs organised litter picks, and many individuals – both members and non-members – shared photos on social media of the litter they had removed from the hills, using the #TakItHame hashtag.
"It was really encouraging to see how people got behind the campaign and that's why we are keen to get it back up and running again this year."