Two months ago, Matthew Lynn was within touching distance of becoming a homeowner for the first time.
The 29-year-old had reserved a new build flat, in Thornliebank in East Renfrewshire, over a decade after moving to Scotland from Northern Ireland and went on holiday looking forward to breaking free of the rental market.
Within weeks, that dream had "swept from underneath him" by former chancellor Kwasi Kwarteng's mini-budget before the Bank of England's interest rate hike killed it off altogether.
Matthew is one of thousands of first time buyers across Scotland who watched the Bank's announcement on Thursday morning, concerned for what it could mean for those attempting tentative steps on the housing ladder.
Financial chiefs unveiled the biggest rise in the base rate for 30 years, increasing it by 0.75% from 2.25% to 3%.
It means rates are now at their highest since the 2008 financial crash and have left those in Matthew's position abandoning plans for the foreseeable future.
"It becomes a choice; do you live or do you live to pay your mortgage?" he told STV News.
"I moved jobs, got that bigger salary, I was so close to getting the property and then the mini-budget came around, which kind of swept that from under me.
"I can't compete in this market. I don't have the savings. While I'm in a good job, I just didn't have that buffer."
Experts predicted inflation would peak at around 11% at the end of this year, while the unemployment rate could hit 6.4% by the end of 2025.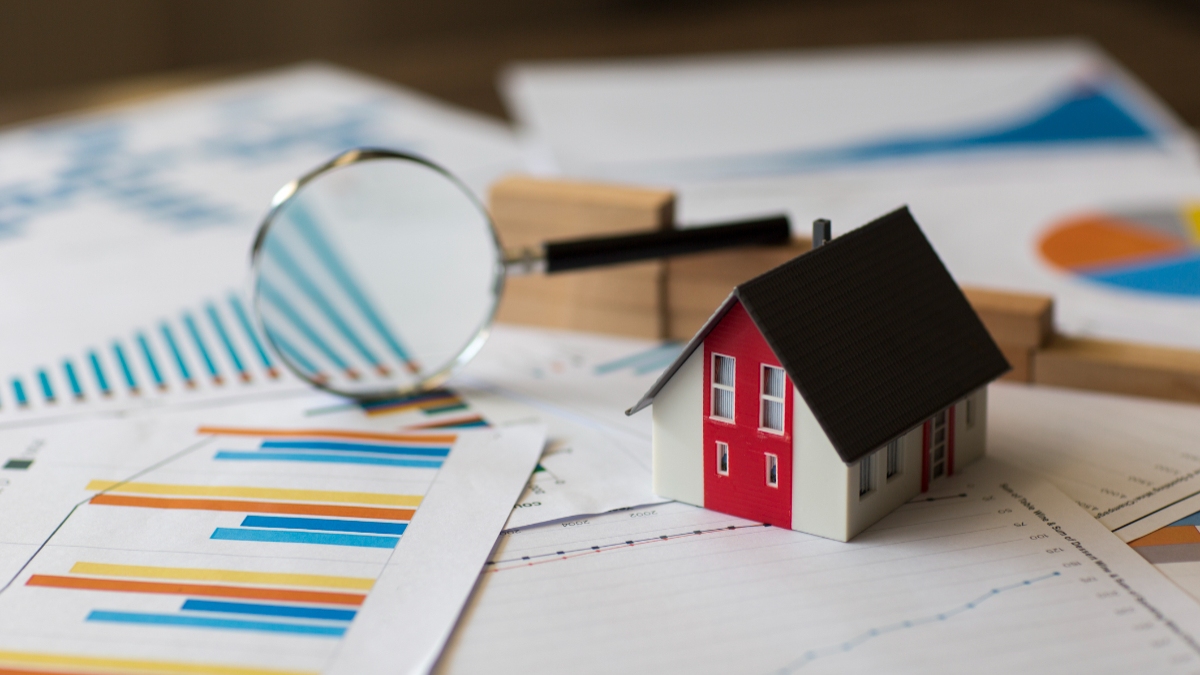 The increase means means a £73.49 monthly rise for the average tracker mortgage, and £46.22 for the average standard variable rate (SVR) mortgage.
Mortgage advisors like Lynsey McMenemy, director at Hansar mortgages, had already seen a sharp U-turn in many first time buyers plans before the announcement.
She said she could understand why the latest announcement was causing considerable concern for those at both ends of the housing market.
"Rates have been increasing at a rapid pace, it has been difficult for us to keep up as brokers, never mind as first time buyers and people who, unfortunately, have to remortgage soon," she said.
"Some first time buyers are just saying it is unaffordable for them at the moment, but those who have a fixed rate that is ending at the end of the year are very worried.
"The first time buyers that we spoke to six months ago had a plan, it was affordable for them, they had an idea of when they were looking to buy. When they contact us now, the landscape is totally different and with the changing rates, it can be between £200-£400 more expensive for them per month."
The Bank warned the economy could fall into eight consecutive quarters of negative growth if current market expectations prove correct following the announcement.
That would be the longest period of uninterrupted decline that the nation has experienced for around a century.
Charity Citizens Advice Scotland (CABS) said the news would only add further worries to those already struggling during the cost of living crisis.
"Today's announcement will lead to higher mortgage payments for many along with more expensive debt repayments," financial health spokesperson Myles Fitt said.
"And this is on top of increases in energy bills, petrol costs, food and other living costs while wages stagnate, so it is little wonder CABS are seeing increasing numbers of people who are just unable to cope.
"Mortgages in particular are fast becoming a major issue for CAB clients. Our online advice page on mortgages had seen an increase of nearly 300% from the same period last year."
He added: "The cost of living crisis isn't so much squeezing people's financial wellbeing, it's crushing it."
Matthew has since put his property search on hold, though admitted he did not know when it would be able to restart.
"I moved to Scotland 11 years ago and I absolutely loved it. I came here for university, I wanted to build a life here in Scotland and still do," he said.
"I've still got a great job, great friends and a great community here, but when you're looking at paying rent every month and then not saving and then you kind of want to set roots.
"It just seems a bit like this isn't going to change anytime soon."
He added: "I look at it from a privileged position of that I'm in a good job and how on earth could anyone else afford this if, like, for example, I'm on four times more salary than my mum raised me on and I'm still struggling?
"So, it's quite difficult."
STV News is now on WhatsApp
Get all the latest news from around the country
Follow STV News
Follow STV News on WhatsApp
Scan the QR code on your mobile device for all the latest news from around the country