Warning: This article contains images some readers may find distressing.
A number of animals have been found dead after becoming snared in illegal traps.
Two badgers have been found in North Lanarkshire this month.
A hare was discovered in a spring trap in the Pentland Hills near Edinburgh on June 18.
Animal welfare charity the Scottish SPCA has launched an investigation.
A specialist investigator said: "The badgers found in Airdrie and Motherwell must have passed under the fence and become caught in the snare, one under its front legs and the other around its neck.
"Both animals must have panicked and this caused the snare to constrict them further and further.
"The hare was found in the Pentland Hills near Balerno trapped by its front leg.
"By the time we found it, the leg had almost been severed due to the amount of struggle and fight put up by the animal."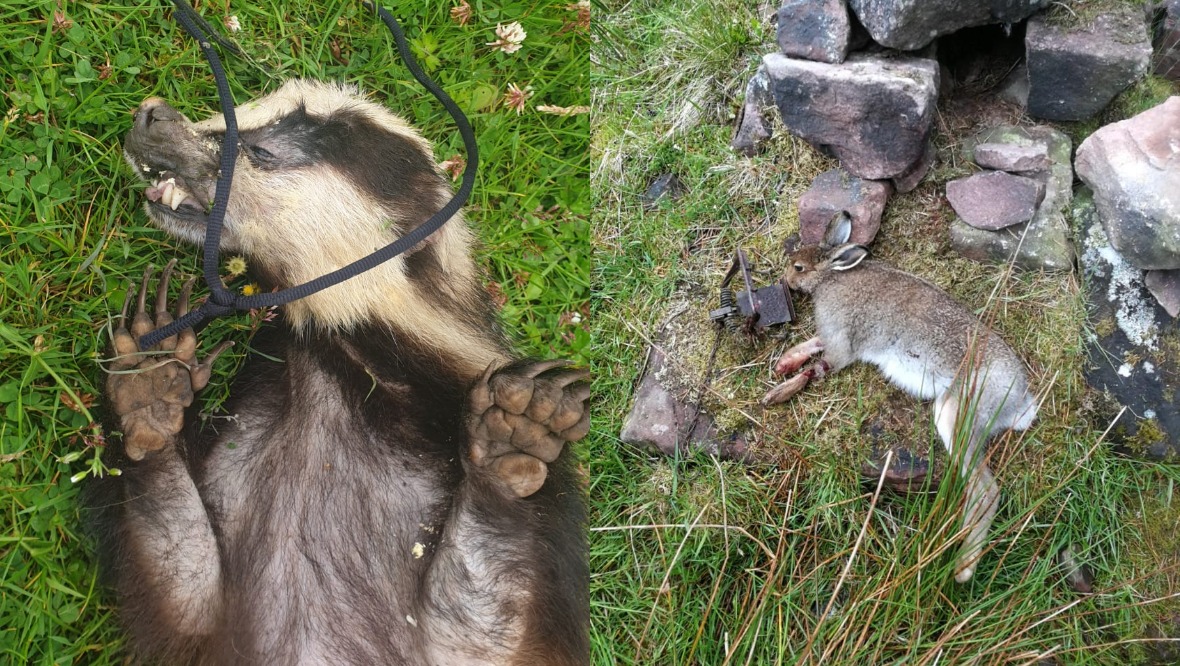 Almost 60 incidents involving animals caught in snares and traps – most dead on arrival – were dealt with by the charity between 2018 and 2019.
The inspector said: "These areas are popular with dog walkers so we would ask that anyone with pets in the areas are vigilant.
"Snares and traps are indiscriminate and domestic animals such as dogs and cats can also be caught in them."
The charity is urging anyone with information about the incidents to get in contact.