It was the silence that was deafening for Heather Denham.
She delivered her longed-for daughter in hospital, just days after being told that her baby's heart had stopped.
"There's no words to describe that feeling," explained Heather, who has experienced four miscarriages.
The third came at her 20-week scan after falling pregnant again at the end of 2020. She thought everything was progressing fine, and told her husband to go to work as normal.
But then she received the devastating news.
"The more people that came in, the more I thought, something's going wrong," Heather told Scotland Tonight.

"And I was watching the scan and there was no movement. I thought 'she's gone' but nobody's telling me she's gone."
Heather is not alone. In the UK, one in four pregnancies end in a stillbirth, or miscarriage.
Many families are left to cope alone, often without answers, or formal recognition of what they have lost.
This summer, under plans unveiled by the Scottish Government, a baby loss memorial book and pregnancy loss certificates are being introduced in a bid to help bereaved parents.
Nicola Sturgeon announced the voluntary scheme before stepping down as First Minister, saying she hoped it would help bring families some comfort after a loss.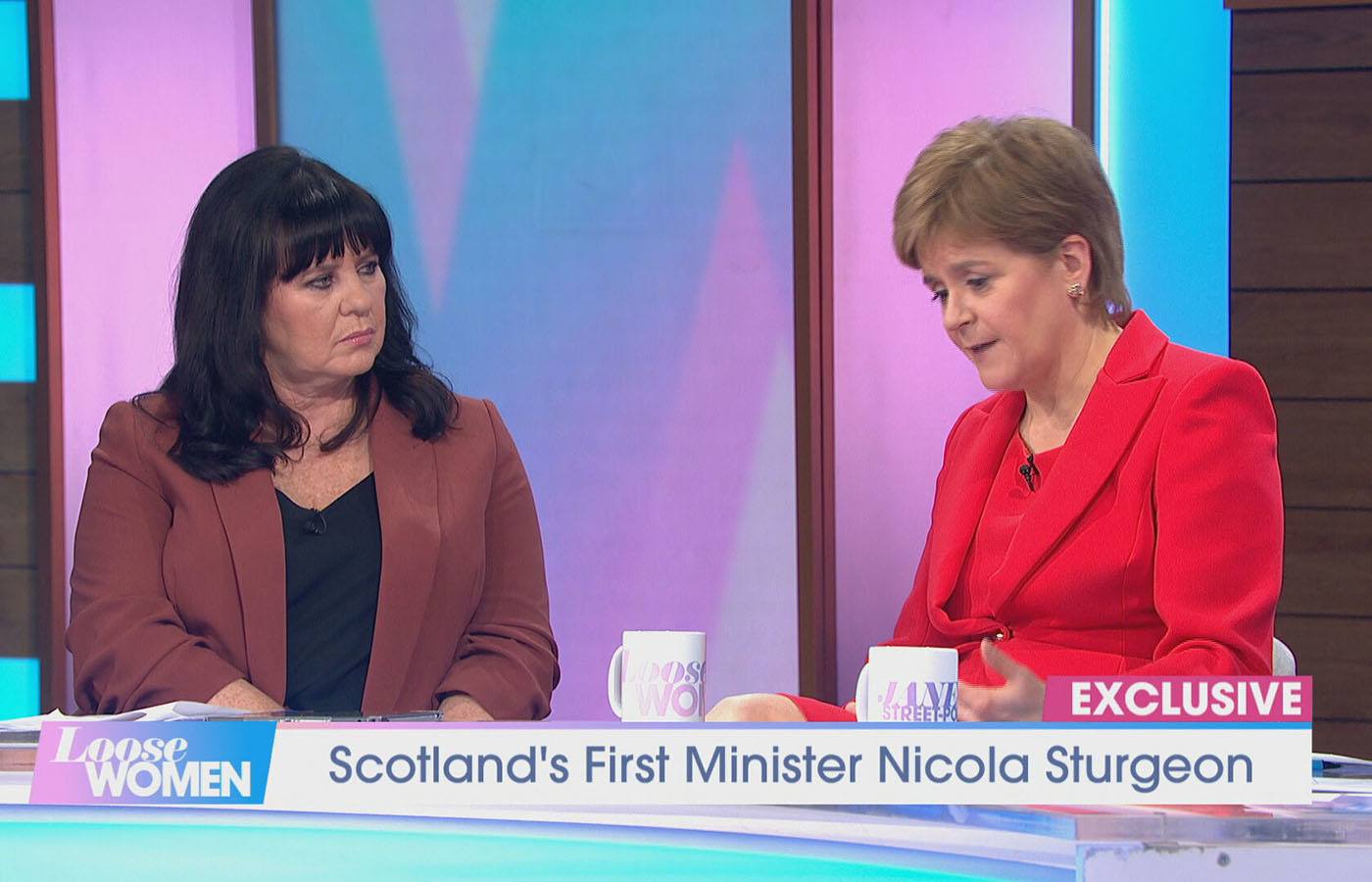 Currently, pregnancies lost before 24 weeks, which are classed as miscarriages, are not officially recorded.
Sturgeon, who suffered a miscarriage at the end of 2010, said: "I think back then, if there had been some way of recognising it, that would have brought quite a lot of comfort at a really difficult time."
'It acknowledges that she existed'
It's something that Heather, from East Kilbride, feels would be helpful.
After the 31-year-old lost her daughter Jorgia in April 2021, her family were given a commemorative certificate with her name on it by a hospital chaplain.
"It was lovely, and so thoughtful, but when I looked at it, I thought 'that's not really the same as a birth certificate'," said Heather, who lives with her husband and eight-year-old son Jack.
"It acknowledges that she existed, but it's not the same. I've got [my son's] birth certificate and all the proper documents for him.
"And I even had a cremation certificate too, from when I collected her urn. But I felt like it wasn't good enough. I tell people I have two children. But when I sit in the house and think about it, legally, there's nothing else there to show that Jorgia ever existed."
Reacting to the news that baby loss certificates are being introduced in Scotland, Heather said: "It makes such a difference. To know that I'm finally going to get that means that even though she's no longer here, she's getting the same recognition as babies born after 24 weeks."
Heather now works with Baby Loss Retreat, the charity that supported her through her miscarriages. It offers counselling to parents and their families, after a loss.
The charity's founder Julie Morrison lost her first daughter in 2003. Erin was stillborn at 37 weeks.
She said: "I went home to a house full of baby clothes, I had her pram looked out, and I didn't want to be home, I wanted to leave. It was the hardest thing."
She and husband Bryan found solace in going away together, which later inspired them to start the charity in 2018, to help other couples in a similar position.
They offer time away for families, at their retreats in Glenrothes, and Dumfries and Galloway.
Mental health support
According to the charity Tommy's, women who have a miscarriage are twice as likely to suffer from depression, and at four times higher risk of suicide, than those who don't.
Being able to access suitable support, at the right time, is vital.
Held in Our Hearts, a charity based in Edinburgh, has been offering counselling and peer support to families for more than 40 years.
Earlier this year, it launched an opt-out pilot scheme, Hospital to Home, which is targeted towards those whose pregnancies have ended during the second trimester.
The first of its kind in the UK, it works with hospitals to refer families, and offer a home visit once they have left.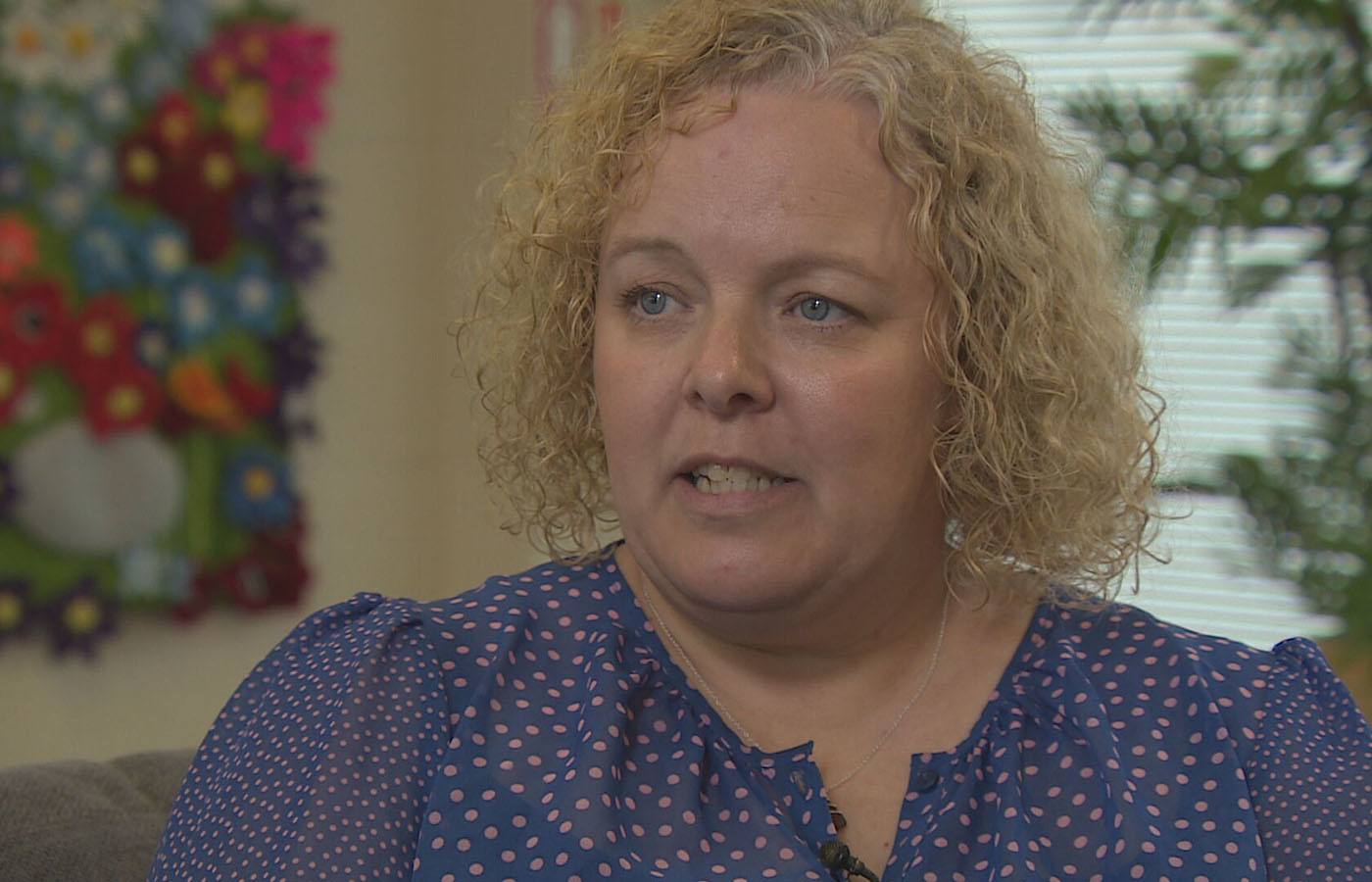 Heather Taylor, principal peer supporter, said: "It just takes away that really difficult step of having to pick up the phone and say 'my baby died, I need some support and some help'."
Since the programme's inception, it has already supported 35 families.
'I actually felt ashamed'
First trimester miscarriages often happen at home.
But women who lose their pregnancies later are often advised to undergo a medically managed process, in hospital.
That was the case for Louise Caldwell, from East Kilbride, after she found out her baby had passed away at 13 weeks.
She was told she would have to deliver her baby on the labour ward at University Hospital Wishaw, surrounded by women with live babies.
"I naively assumed there was a free-standing clinic that women and their families would go to, to do this. To me, that was common sense. What else would they do? It's completely barbaric, it's inhumane, and it's against women's rights, to treat us like that."
Louise says she was left traumatised by her experience in the maternity unit.
"I'll never forget that door. We waited, and it was a dad who ran out with his phone, talking about the baby they'd just delivered, and he was so excited. And we went in, and we were presented with welcome banners, cards, newborn babies' faces, balloons, flowers. Obviously, it's a joyous occasion, and you can feel it. And my heart sank, I froze.
"It feels like 'this is what you could have won'. And you walk back out, carrying a memory box. I actually felt ashamed, I had my cardigan over the box. And that corridor felt so long."
Louise says she was so affected by the experience, she found it even harder to grieve.
"It's mental torture. You don't grieve that baby, or what could have been. You're grieving a door. I would rather grieve that baby as a family, but I'm just plagued by that door."
Six months later, while walking her dog, Louise spoke to a woman whose friend's daughter had lost her baby at 32 weeks, who would have to deliver in hospital.
"She asked 'can you believe it, can you imagine what's going to happen?' And I knew what was going to happen, and I knew where she was going to go. I took my dog home, and I put my sons to bed, and I sat and made the petition, with my cake and my tea. And that was it, the campaign was born."
Thousands sign petition
More than 30,000 people have signed Louise's petition, calling for separate, soundproofed, delivery units on labour wards, for women who have lost their babies.
She has also travelled to Westminster, to meet MPs in person, and tell them about her experience.
NHS Shetland has now committed to introducing the facilities.
A dedicated unit was due to open at University Hospital Wishaw in October 2022, but this has been delayed.
NHS Lanarkshire has not confirmed a revised date.
But Louise says there's still much more to do: "Women can't travel to Wishaw, if they're in Edinburgh, to use this. The Glasgow Royal needs one. Every maternity hospital needs a baby loss facility. In a world that encourages and promotes change, why is baby loss so neglected?
"Who doesn't think this is needed?" Why is it taking babies' deaths, and women grieving, and pain and trauma, to do something that should have been done decades ago?"
Asked what keeps her going with the campaign, while dealing with her own emotions, Louise answered: "Women. For decades, for tomorrow, for the day after. Future women need this."
Catch the full story on Scotland Tonight at 8:30pm, and on the STV Player.
STV News is now on WhatsApp
Get all the latest news from around the country
Follow STV News
Follow STV News on WhatsApp
Scan the QR code on your mobile device for all the latest news from around the country