The Archbishop of Glasgow has said he is "appalled" by the UK Government's policy to send migrants to Rwanda.
The Most Reverend William Nolan spoke out against the policy ahead of the first flight taking place on Tuesday.
Legal challenges have been launched as part of efforts seeking to block the move.
However, on Friday, a ruling by the High Court paved the way for the flights to commence.
The court in London heard that 31 people are due to be on the first flight, with the Home Office due to schedule more flights later this year.
It is part of the UK Government's attempts to curb the number of Channel crossings.
However, the policy has faced criticism, with Prince Charles reportedly also having spoken against it privately.
Speaking with STV News, Archbishop Nolan – who was appointed to his position by Pope Francis in February – described the UK's response to the international refugee crisis as "pathetic".
"I'm appalled by it, scandalised by that policy," Bishop Nolan told STV News.
"I don't know where our sense of hospitality has gone, our sense of reaching out to help those who are in need.
"That was a hallmark of this country I'm sure in the past, but that just seems to have gone by the board.
"Living at a time when there is a crisis of refugees. The United Nations tells us back in 2010 there were 40 million forcibly displaced people in the world.
"That's people who have had to leave their homes, either because of warfare, or persecution, violence, or perhaps because of climate change and their crops have failed.
"Now, there's 100 million of these people worldwide, the United Nations tells us.
"So, there's this international crisis and our response is so pathetic, that we're not prepared to welcome these people.
"And we're going to send them off to Rwanda, not because that's good for them, because we hope that the thought of going to Rwanda will deter them from crossing the Channel.
"And that's really quite appalling."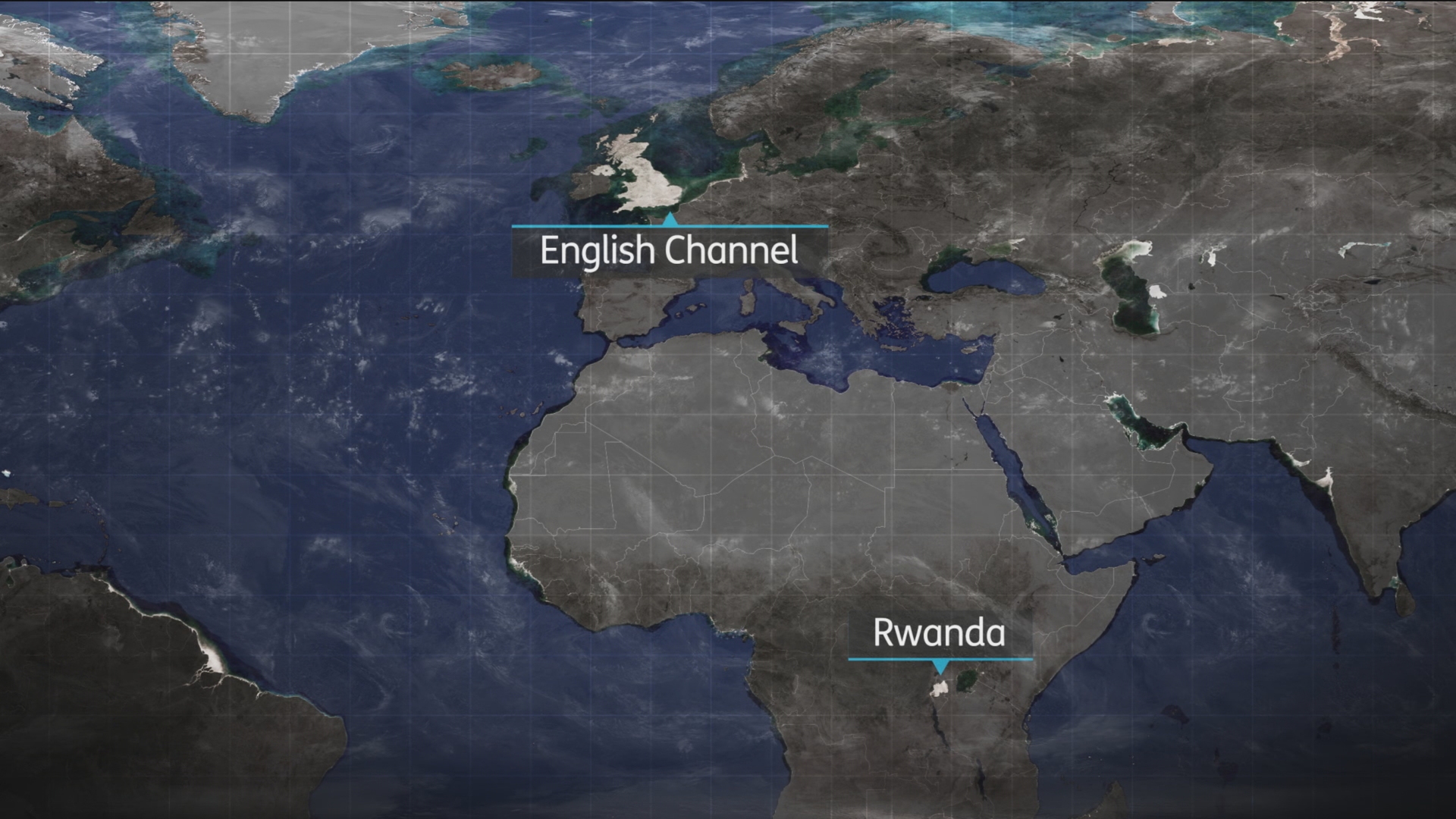 Archbishop Nolan suggested that applications for asylum could be allowed outside of the UK.
He said: "These are human beings. We recognise their human dignity and we try and help them.
"The Government says it wants to stop them crossing the Channel so they don't risk their lives. These people often risk their lives just to get to the Channel.
"If we want to help them, why doesn't the Government allow them to apply for asylum outside the country? Why don't they open up their embassies so that people can apply?"
The policy should not go ahead, Archbishop Nolan argued, because the country must recognise the humanity of those in need.
"Who in the right mind would want to send somebody to Rwanda? A place which is associated in our minds with ethnic cleansing and violence," he said.
"We can't forget the events in Rwanda within all our living memories, so it's not a safe country to send anyone to."
"We should recognise the humanity of these people who are in need."

Archbishop William Nolan
The Archbishop urged the UK Government to reach out a "hand of help and friendship" to those people in need and to welcome them to the country.
"The legal challenges may or may not fail. I mean, there are plenty of people who say it's against international law," he said.
"But, that's not the reason why we shouldn't do it, we shouldn't do it because we should recognise the humanity of these people who are in need."
Thousands of people in Scotland and across the UK have meanwhile welcomed Ukrainians into their homes following the invasion by Russia.
Archbishop Nolan said he had been "heartened" by the response of people to the crisis, having opened their doors.
However, he warned that the visa system is slowing the process down, with people waiting to welcome Ukrainian refugees.
"I'm heartened by the response of people because they are so welcoming, people have opened up their houses and made their homes available, they're very keen," he said.
"But, there's a trickle of people coming from Ukraine. The process is slowing things down.
"Our bureaucratic process in the system that everyone gets a visa is actually slowing things down.
"I know people who are waiting, they've got homes there ready and waiting for people to come and occupy them, but the whole process is slow."
He added: "We should be as welcoming to other refugees who are fleeing wars in Syria and Yemen and elsewhere in the world as we are to the Ukrainian refugees, and allow them the same facility to apply abroad to come here.
"And also, when they come here, allow them to work as well so they can look after themselves and support themselves.
"So, we should have the same principles for the rest of the world as we have for Ukraine."