During the pandemic we were unable to travel abroad due to lockdown restrictions – even during the summer holidays.
And then a raft of testing, self-isolation and quarantine rules were introduced as we slowly moved back to normality, further dampening enthusiasm for foreign breaks.
The final few remaining Covid restrictions may now be gone, but as the travel industry catches up with demand, there are still multiple headaches for holidaymakers looking for sunshine.
What's the advice for holidaymakers?
Primarily, holidaymakers are being warned not to arrive early for their flights as that is contributing to congestion at the airport.
Airport bosses urged passengers to arrive at the airline's stated time.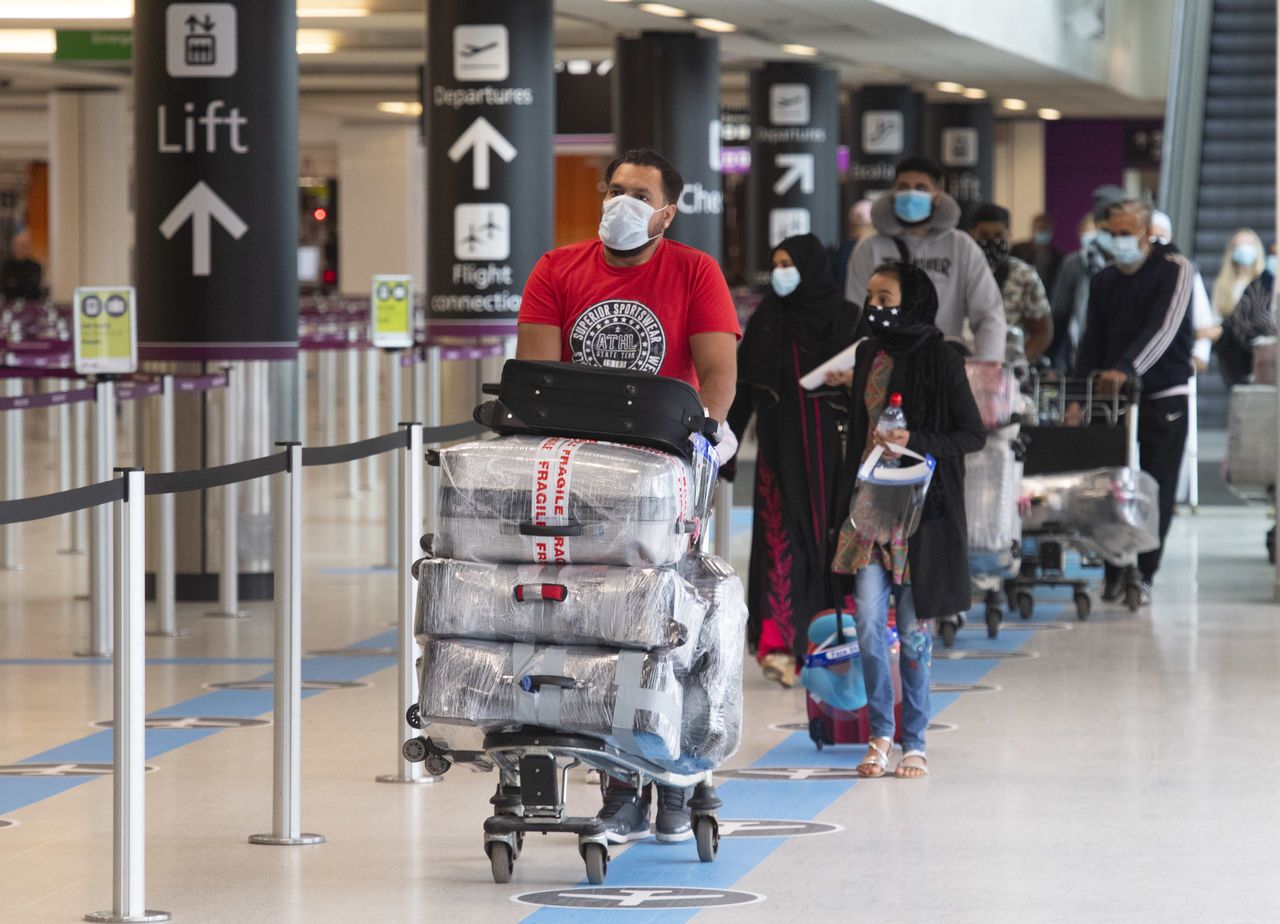 A spokesperson for Glasgow Airport said: "The airport is busier than it has been for more than two years as passenger demand continues to increase.
"Our teams are working extremely hard and we would ask passengers to ensure they come prepared for security inspection and, crucially, arrive at the airport as per their airline's stated check-in opening time and not before."
The chief executive of Edinburgh Airport said the main reason for delays this summer will be due to staff numbers not reaching pre-pandemic levels in time.
Gordon Dewar said other contributing issues to delays might be differing Covid entry requirements, security preparation and some passengers returning to travel for the first time since the pandemic.
What are the chances of my flight being cancelled?
Airlines have been urged to review their summer timetables to ensure they are "deliverable".
The Department for Transport and the Civil Aviation Authority stated that earlier cancellations are "better" than axing flights on the day of departure.
They issued a joint letter calling on companies to take "all possible steps" to "avoid the unacceptable scenes we have recently witnessed".
Tens of thousands of passengers were affected by flight cancellations and long queues at airports in recent months.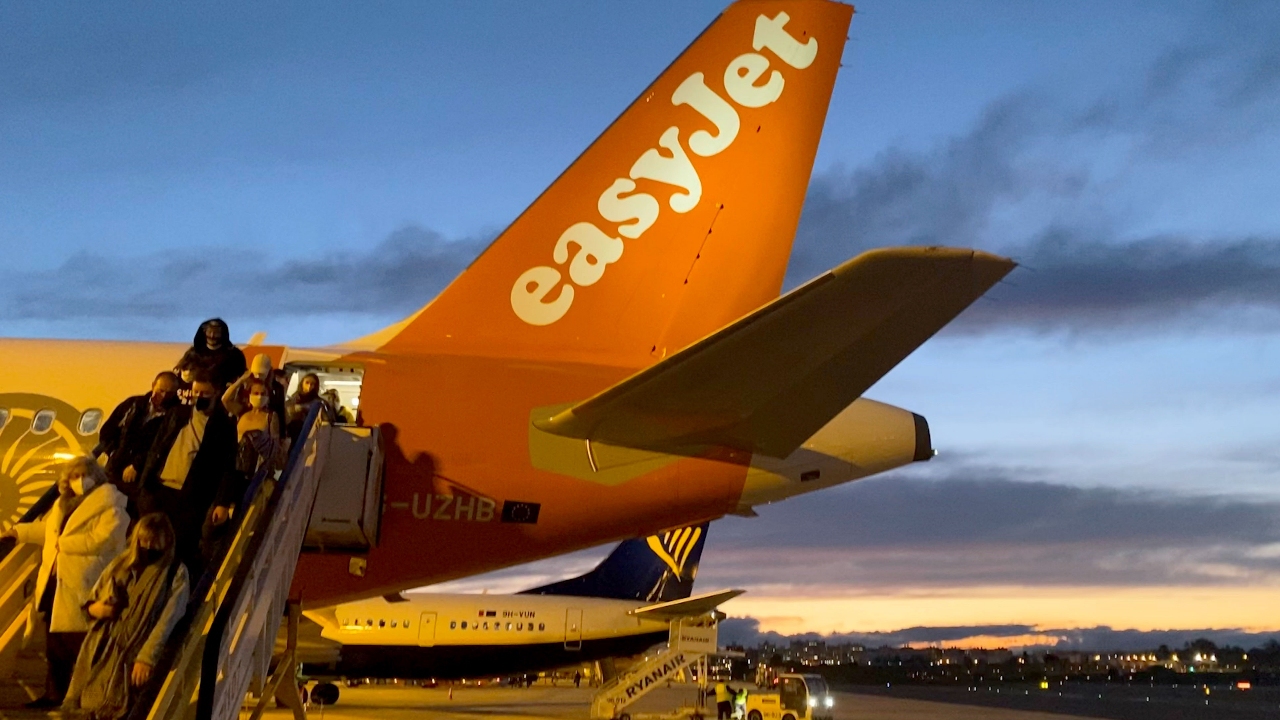 Budget carrier Easyjet expects its capacity between April and June to be 87% of 2019 levels, rising to 90% during the following three months.
Tui Airways and British Airways have also been cancelling flights.
Meanwhile, Ryanair, which has been largely unaffected by recent cancellations, announced it had added 200 "rescue flights" on its routes serving 19 UK airports until the end of September.
This is aimed at passengers whose flights have been cancelled by Easyjet, British Airways and Tui, the Dublin-based carrier said.
But Michael O'Leary, chief executive of Ryanair, said passengers should brace for a "less than satisfactory experience", with delays due to last across the peak season and some airlines cancelling between 5% and 10% of flights.
He said Brexit was compounding the disruption, with airports unable to hire workers from overseas to fill vacancies.
When would I be entitled to compensation?
For medium haul flights of two to four hours, the delay must be three hours or more to claim compensation, rising to four hours for long-haul journeys.

If the delay lasts longer than five hours, customers may be able to choose between being rerouted or getting a refund.

Compensation can only be claimed if the delay is not due to 'extraordinary circumstances' such as severe weather, long security queues, security risks, unlawful acts and strikes by non-airline staff such as baggage handlers.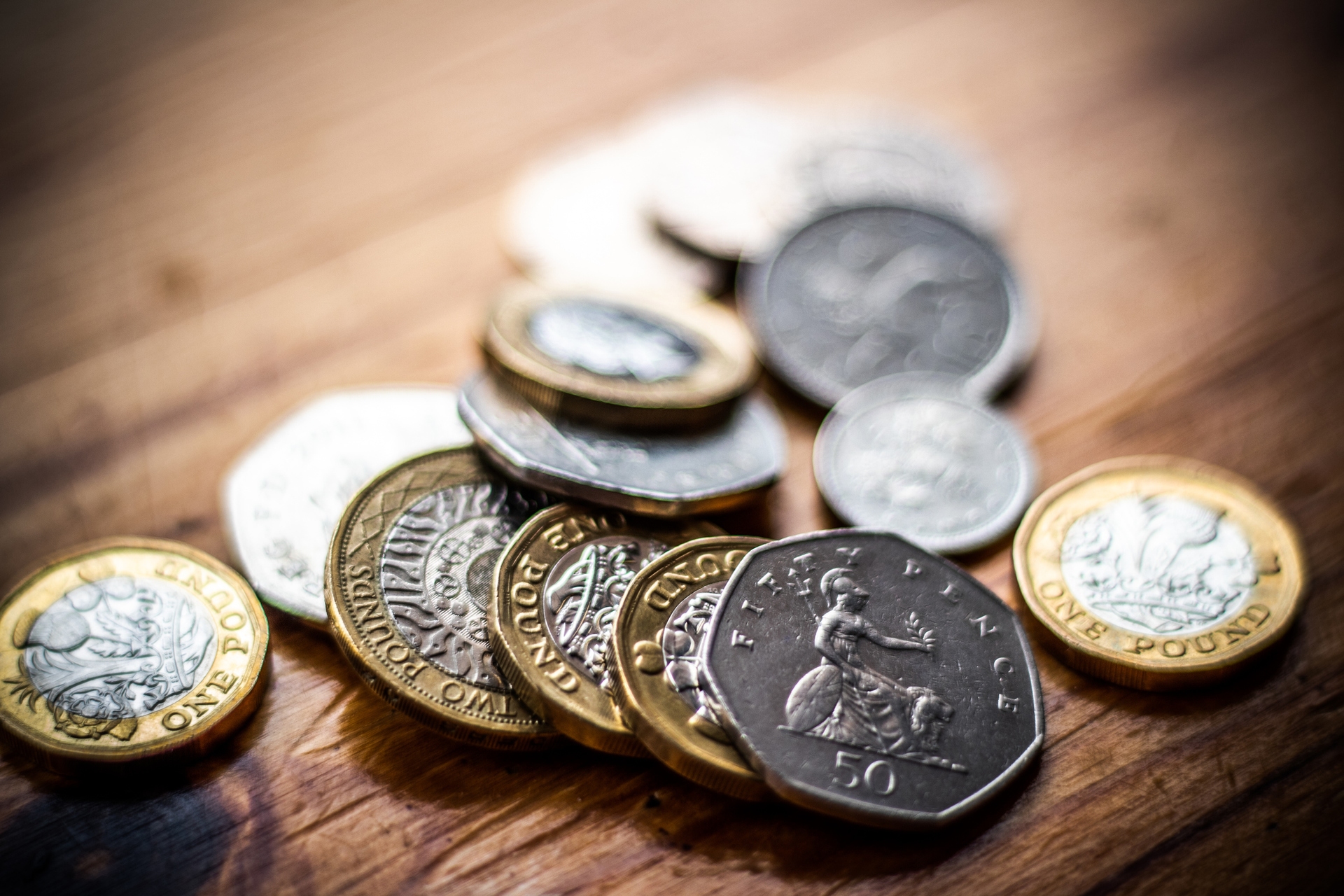 For EU-regulated flights that are cancelled, and where 'extraordinary circumstances' do not apply, customers can ask for a refund or choose to take an alternative flight.
Colin Mathieson, spokesperson for Advice Direct Scotland, said: "With flights being cancelled and delayed by airlines, it is important for people to understand their rights in relation to the refunds, compensation and assistance they are entitled to, and how to go about claiming it.

"We have published an overview of some of the most commonly-asked questions on our consumeradvice.scot website."
How much can I claim?
Flight distance up to 1,500km (932 miles) – arriving more than three hours late – entitled to €250 (£215)
Any flight in EU over 1,500km (932 miles) or any other flight between 1,500km-3,500km (2,175 miles) – arriving more than three hours late – entitled to €400 (£344)
Flight distance more than 3,500km (2,175 miles) – arriving between three and four hours late – entitled to €300 (£258)
Flight distance more than 3,500km (2,175 miles) – arriving more than four hours late – entitled to €600 (£516)
How long's the wait for a passport?
The Home Office is dealing with a huge backlog of applications this year.
The UK Government expects 9.5 million British passport applications to be dealt with in 2022, with Covid restrictions on travel resulting in just four million applications in 2020 and five million in 2021 by comparison.
Many people have been experiencing phone hotline waits of up to nine hours, making 40 calls and also missing key family events, MPs have claimed.
Some applicants have been queuing outside the office in Glasgow hoping to get their documents before they travel.
The issues are largely due to the volume of applications coming through the system, caused partly by the rocketing demand for holidays after travel restrictions were lifted.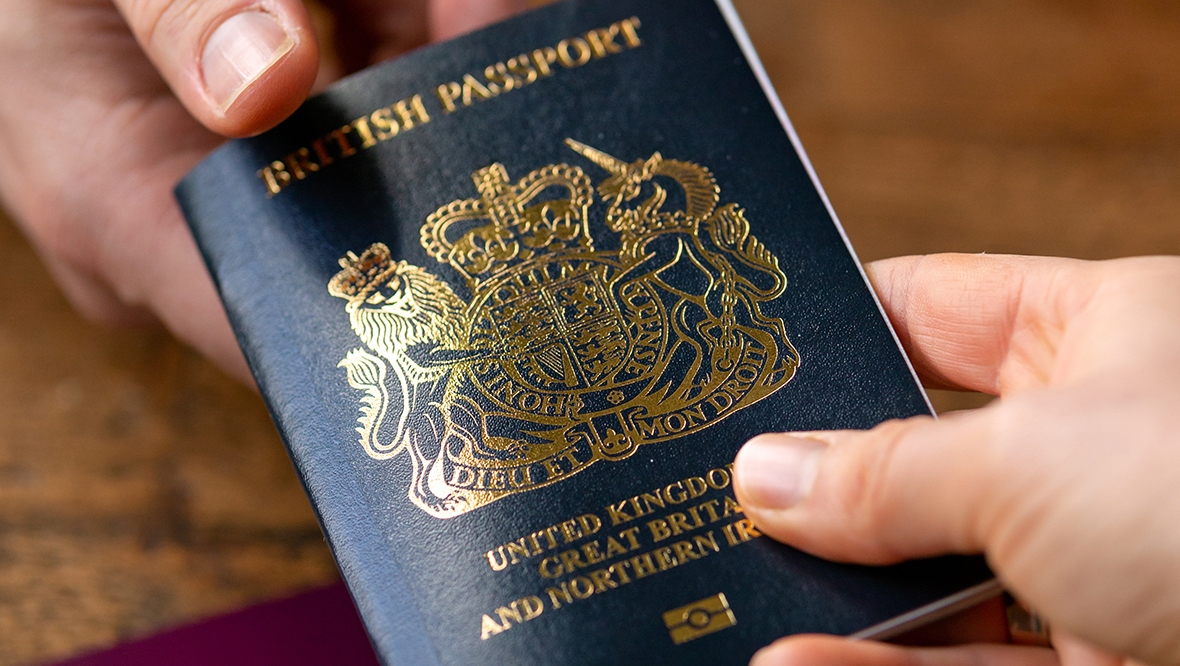 Post-Brexit rules are also to blame. Passports must be valid for three months after the traveller plans to leave their EU destination. It must also have been issued less than ten years before the date they enter the country.
Any Covid travel restrictions still in place?
All international travel restrictions for people coming to Scotland came to an end in March.
Passengers no longer need to complete a passenger locator form or take any Covid-19 tests before they leave for Scotland, or after they arrive.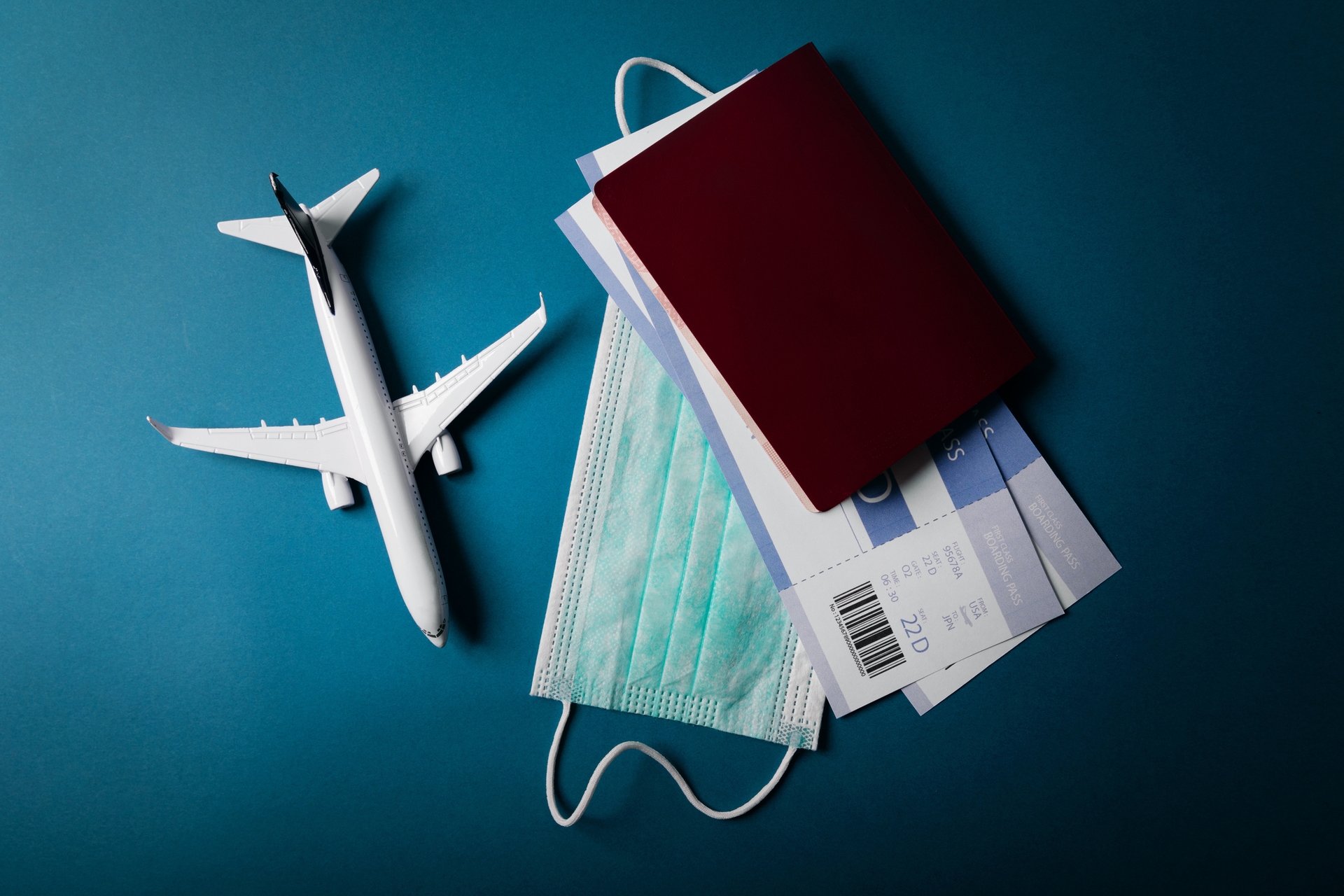 They also don't need to self-isolate once back in the country.
However, other countries may still have travel rules in place and travellers should should check GOV.UK's foreign travel advice for every country they're planning to visit.
STV News is now on WhatsApp
Get all the latest news from around the country
Follow STV News
Follow STV News on WhatsApp
Scan the QR code on your mobile device for all the latest news from around the country