The majority of the seabird species that breed in Scotland have declined in numbers over the last 20 years, according to a new census.
The causes of decline vary between species and regions, but are likely linked to: predation, adverse weather conditions, which may be a result of climate change, and lack of food as a result of both climate change and fisheries.
Three species had increased, but two of these have been severely impacted by Highly Pathogenic Avian Influenza (HPAI), which was first seen in seabirds after completion of the census.
Seabirds Count, released as a book by wildlife publishers Lynx Edicions, is the most comprehensive seabird census produced to date, providing population estimates for the 25 regularly breeding species of Britain, Ireland, Isle of Man and the Channel Islands.
The survey took place between 2015 and 2021 and was led by the Joint Nature Conservation Committee with over 20 steering group partners.
Key partners who spearheaded the work to collect and publish the findings are Birdwatch Ireland, JNCC, the National Parks and Wildlife Service (Ireland), and the RSPB.
The census results show that 14 of the 23 seabird species which regularly breed in Scotland have declined since Seabird 2000, the last census which was published in 2004 and covered 1998-2002.
Just three species have increased and three have remained stable, but two of the increasing species – great skua and northern gannet – are known to have been significantly impacted by avian influenza, subsequent to the census assessment.
Population changes in Scotland cannot be estimated for the remaining three seabird species due to changes in survey methods.
The main drivers for declining populations vary between species and even location, however there are some common themes.
Predation is a common problem: eggs, chicks and adults can be eaten by native or invasive non-native predators, which may have been released onto seabird colony islands or, in the case of brown rats or American mink, may have stowed away on boats.
Climate change is another important factor, increased water temperatures reduce the availability of important food such as sand eels which leads to seabird parents not finding enough food.
This is exacerbated by fish stock depletion by commercial fisheries, meaning there's not enough food to go around during the important breeding season.
Adverse weather conditions are also causing nest sites to be swept away and making foraging conditions more difficult.
In addition, seabirds face pressures from other human induced activities at sea including energy development and incidental capture in fisheries.
Common gull
Common gull numbers have decreased by 53% since the last survey in 2000. Predation and changes in land use causing degradation or loss of nesting habitat, along with food availability for coastal nesting birds, are likely to be the biggest drivers of change for this species.
Scotland holds 89% of the British and Irish populations, which represents about 5% of the North Atlantic total.
This dramatic change in status has only come to light thanks to the survey, showing both a major decline and changes in distribution.
The common gull is a poorly studied species but given the significant declines in its population over the past 20 years more research on drivers of change would be timely.
Atlantic puffin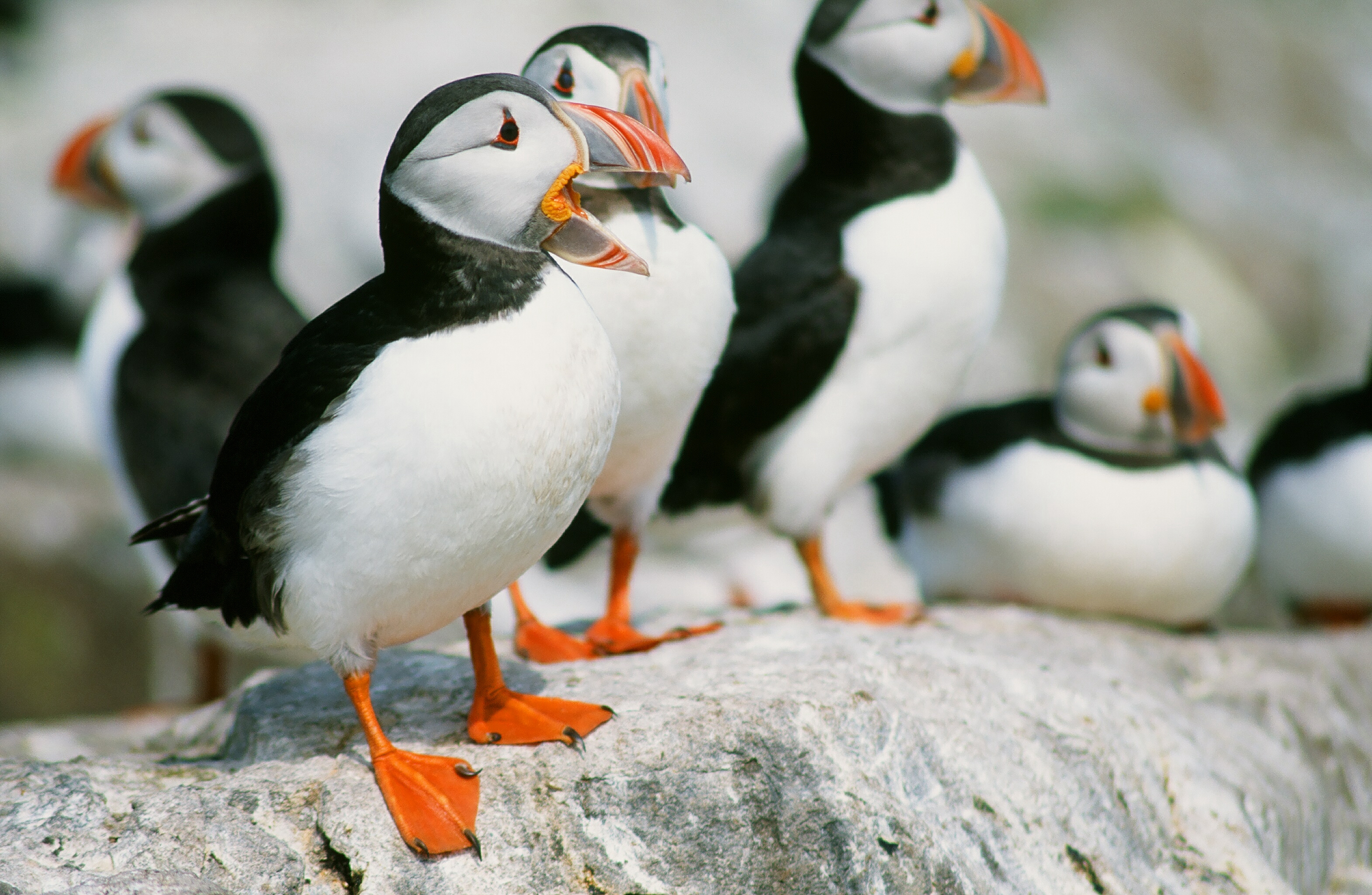 Seabirds Count data for this species is a departure from the generally positive population status reported in the past three censuses (1969-70, 1985-88 and 1998-02). Numbers for Atlantic puffin have declined at most sites surveyed in this census, with just a few showing an increase.
Overall, the population has declined by at least 21% in Scotland. Globally, Atlantic puffins are considered to be vulnerable to extinction. With Scotland holding 75% of the Britain and Ireland population, measures are needed to support populations and to actively prioritise their conservation.
JNCC's senior marine ornithologist and Seabirds Count coordinator, Daisy Burnell said: "The majority of Britain and Ireland's seabirds breed in Scotland, and unfortunately for many of them the results of Seabirds Count do not paint a positive picture.
"Counting all these seabirds was no small task and was only possible through the incredible passion and dedication of volunteers and professional surveyors who collected the data.
"Because of them, we not only understand how seabirds are faring at present but have also been provided with the building blocks for seabird conservation and recovery in Scotland for at least the next decade.
"I cannot thank those involved enough for their support and participation in this project, they truly are census legends."
International importance of our seabird populations
Home to 23 of the 25 seabird species which breed in Britain and Ireland, and 51% of the total population, Scotland is incredibly important both globally and at a European level for seabirds.
Some of the largest colonies can be found in places such as Bass Rock, an island in the outer part of the Firth of Forth in the east of Scotland and the world's largest northern gannet colony. Scotland holds around half of the world's nesting Northern gannets.
In addition, Scotland hosts up to 60% of the world's Great Skuas, and a third of its manx shearwaters. A further four species have at least 20% of the North Atlantic population breeding here: Common Guillemot, European Shag, Herring Gull, and Razorbill.
Great skua and Northern gannet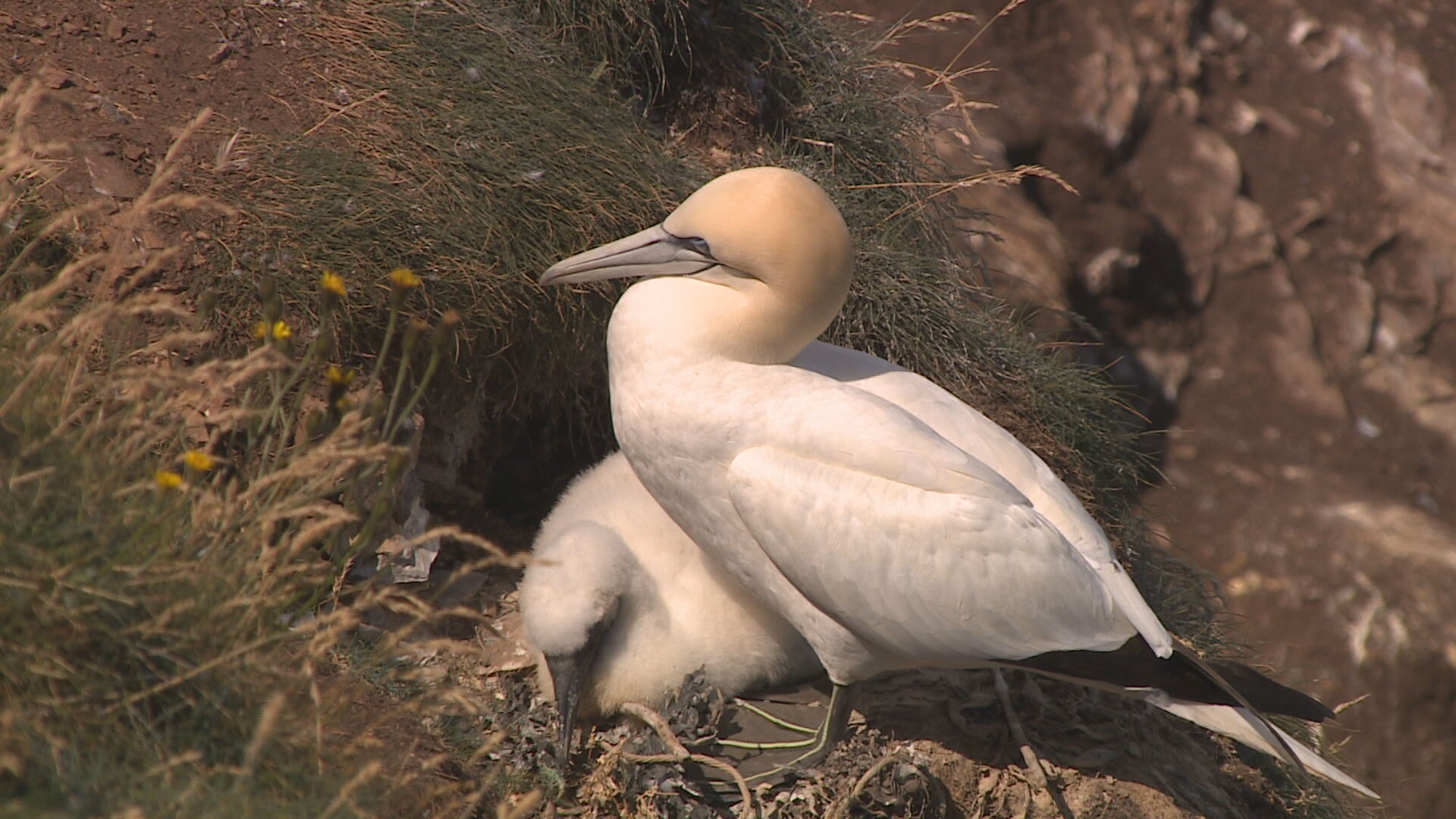 Three seabird species have increased in Scotland between the last census and this one, European storm-petrel, great skua and northern gannet.
Scotland holds almost all of Britain and Ireland's great skua population and their numbers had increased by 14% by 2021. It is thought that their ability to switch prey depending on availability could be one of the key reasons why their population had increased.
Northern gannet is one the Seabird's Count most abundant species, with a relatively steady increase of 40% in Scotland since the last census. Northern gannet may also have been more resilient to past pressures due to its broad diet, its large foraging range, and exploitation of discards from fishing boats.
However, since the census was completed, Britain and Ireland have experienced a severe outbreak of Highly Pathogenic Avian Influenza (HPAI) in many seabird colonies.
High mortality has been seen in several seabird species, especially northern gannet and great skua. Work is currently ongoing by the RSPB to assess the overall impact of HPAI on seabird populations.
The results of the census provide an essential baseline for conservationists to better understand the impacts of HPAI going forward, as well as being able to measure the effectiveness of conservation actions in our seabird colonies.
Anne McCall of RSPB Scotland said: "Seabirds Count couldn't have come at a more crucial time given the increasing pressures facing our seabirds.
"For decades, our globally important seabird populations have been badly impacted as a result of human activities, whether through the introduction of predators to islands, the capture in fishing gear all the way through to the ever-increasing effects of climate change and the impacts this has on food availability and breeding success.
"The huge scale of seabird declines in Scotland shows these impacts starkly and it is clear there is an urgent need for effective actions that will help reverse the fortunes of seabirds.
"Increasing their resilience in the face of current and future threats is vital if we are to protect these amazing birds for future generations."
STV News is now on WhatsApp
Get all the latest news from around the country
Follow STV News
Follow STV News on WhatsApp
Scan the QR code on your mobile device for all the latest news from around the country