US President Joe Biden was in Scotland last week for the COP26 climate summit.
It was the fourth time a serving American commander-in-chief has visited Scotland – and two others have travelled here after leaving the White House.
Here, we look back at the previous presidential visits:
Dwight D Eisenhower – August and September 1959
Eisenhower was already a firm friend of the royal family following the Second World War when he came to Scotland as President on August 28, 1959.
He spent the night at Balmoral as a guest of the Queen before enjoying a short holiday at Culzean Castle, in South Ayrshire, part of which had been gifted to his family as a reward for his efforts as the US Supreme Commander during the conflict.
Such was his love for Culzean Castle, which he visited four times, it became known to Eisenhower as the 'Scottish White House'.
George W Bush – July 2005
The 43rd president of the United States was in Scotland for the G8 summit at Gleneagles in 2005.
Developing a joint declaration on efforts to tackle climate change was a key aim of the meeting, but Bush railed against the other nations by refusing to back a Kyoto-style deal creating legally binding reductions on carbon emissions.
Bush also made headlines by colliding with a Scottish police officer while cycling on his mountain bike around the grounds of the Gleneagles Hotel.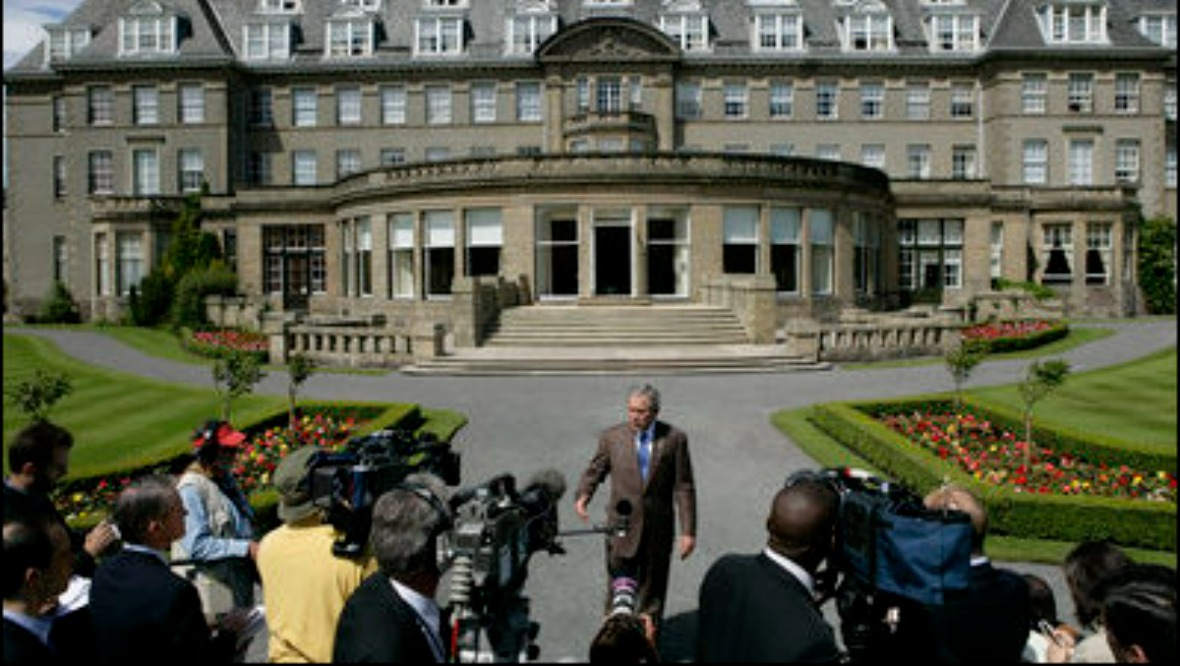 The officer was left with scrapes on his hands and arms, which were treated by the President's doctor.
Just one day into the summit, the 7/7 bombings killed 52 people in London, with Bush joining other leaders in condemning the "barbaric attacks".
Donald Trump – July 2018
The reality television star/property mogul had often spoken of his Scottish roots – his mother Mary Anne was born in the Outer Hebrides.
And he owned a couple of golf courses here – so it was no surprise that Trump flew north during his first UK visit as President in 2018.
He spent time at his Turnberry resort in Ayrshire and played golf while thousands of people held protests against his "politics of division and hatred".
A paraglider even managed to sail above the resort with a banner reading: 'Trump: well below par #resist.'
After they were President
Barack Obama – May 2017
Obama travelled to Scotland in 2017 after leaving office, spending time on the golf course in St Andrews before speaking at a charity dinner in Edinburgh.
The 44th president was even presented with a kilt to mark his visit, although is reported to have said that his legs were "too thin to pull it off".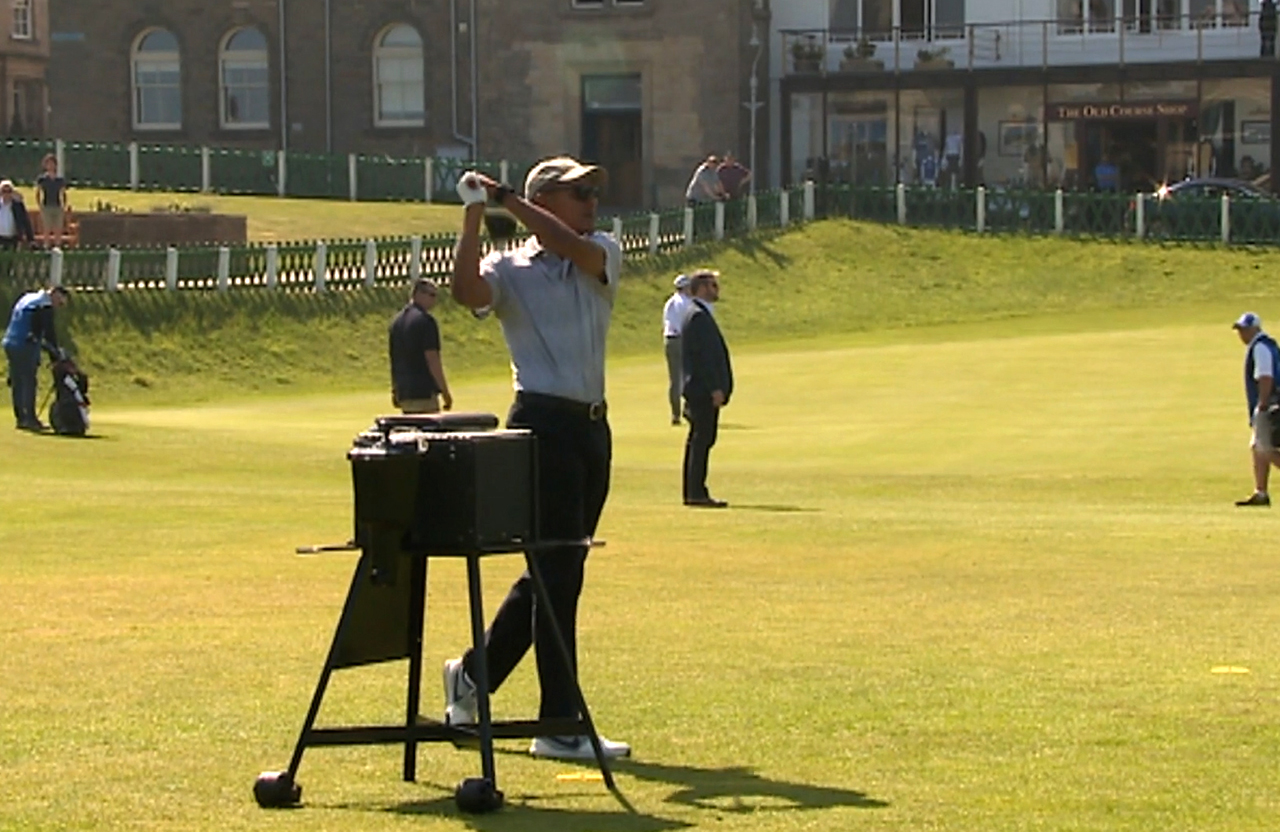 Having pledged to make a return visit to the country, Obama is due to be in Glasgow for the crucial climate summit.
Bill Clinton – December 2001 and May 2006
A keen golfer, the 42nd president of the United States is no stranger to Scotland.
In 2001, he played at Loch Lomond and Turnberry before speaking at a Jewish charity function in Glasgow.
Clinton also travelled to the city in 2006 to speak at a business leadership lunch and had been due in Edinburgh last year until the pandemic spoiled his plans.
STV News is now on WhatsApp
Get all the latest news from around the country
Follow STV News
Follow STV News on WhatsApp
Scan the QR code on your mobile device for all the latest news from around the country