Airline passengers continue to face disruption after a technical issue affected air traffic control systems in the UK on Monday.
National Air Traffic Services (NATS) suffered what it described as a "technical issue" preventing it from automatically processing flight plans.
This resulted in flights to and from UK airports being restricted while the plans were checked manually.
NATS said at 3.15pm on Monday the problem was resolved, but disruption continued into Tuesday as many aircraft and crews were out of position.
Scottish holidaymakers stuck abroad described their frustration, as some had no idea when or how they would get to their destination.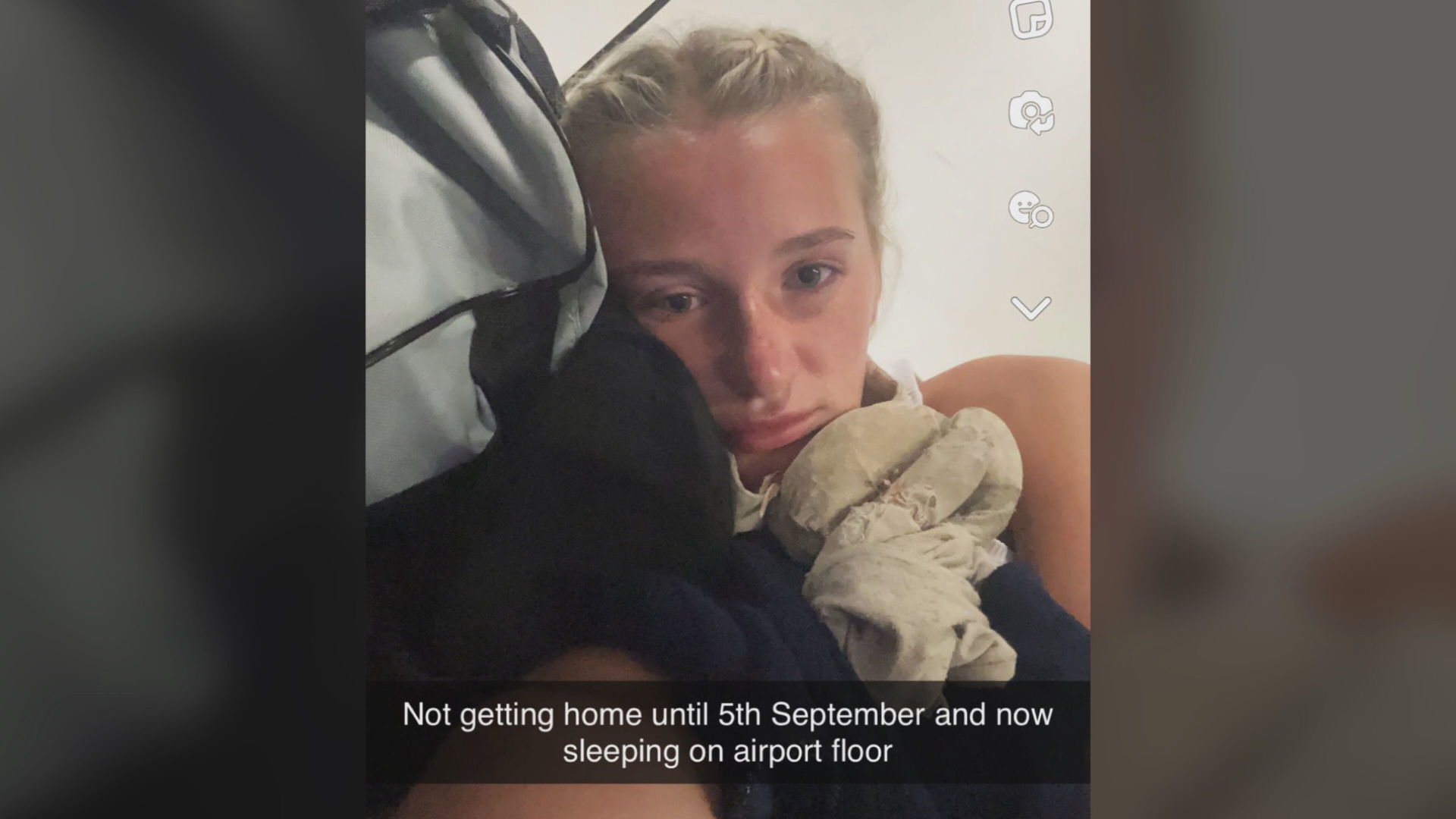 Robyn Bloor, who was due to fly back from Gran Canaria to Edinburgh on Monday, has been told that the earliest flight she can get back is next week on September 5.
She claimed airport staff "laughed" and "didn't care" about stranded passengers' situations and says that she has not been communicated with by the airline.
"Obviously we don't have any toiletries at all, I'm on medication and my medication is going to run out as well and they were basically saying we don't care, they were laughing in our faces and they were being ridiculous, like there's pregnant woman and babies there and they just laughed in our faces, absolutely didn't care and then at 3am just left," she said.
"Its a joke as far as the foreseeable future is we don't know if we're getting reimbursed for the hotel we don't know if we're getting reimbursed for our food, we've had to buy toiletries we've had to buy clothes as well, like the laundrette, we don't know anything because Ryanair have not communicated with us at all."
Ryanair boss Michael O'Leary has slammed NATS for the "unacceptable" disruption caused over the past two days.
In a video message, the chief executive described Monday as "a very difficult day" with 250 flights cancelled, while a further 70 were axed on Tuesday.
He said: "We have been in contact with UK NATS
"We still haven't had an explanation from them (about) what exactly caused this failure yesterday and where were their back-up systems.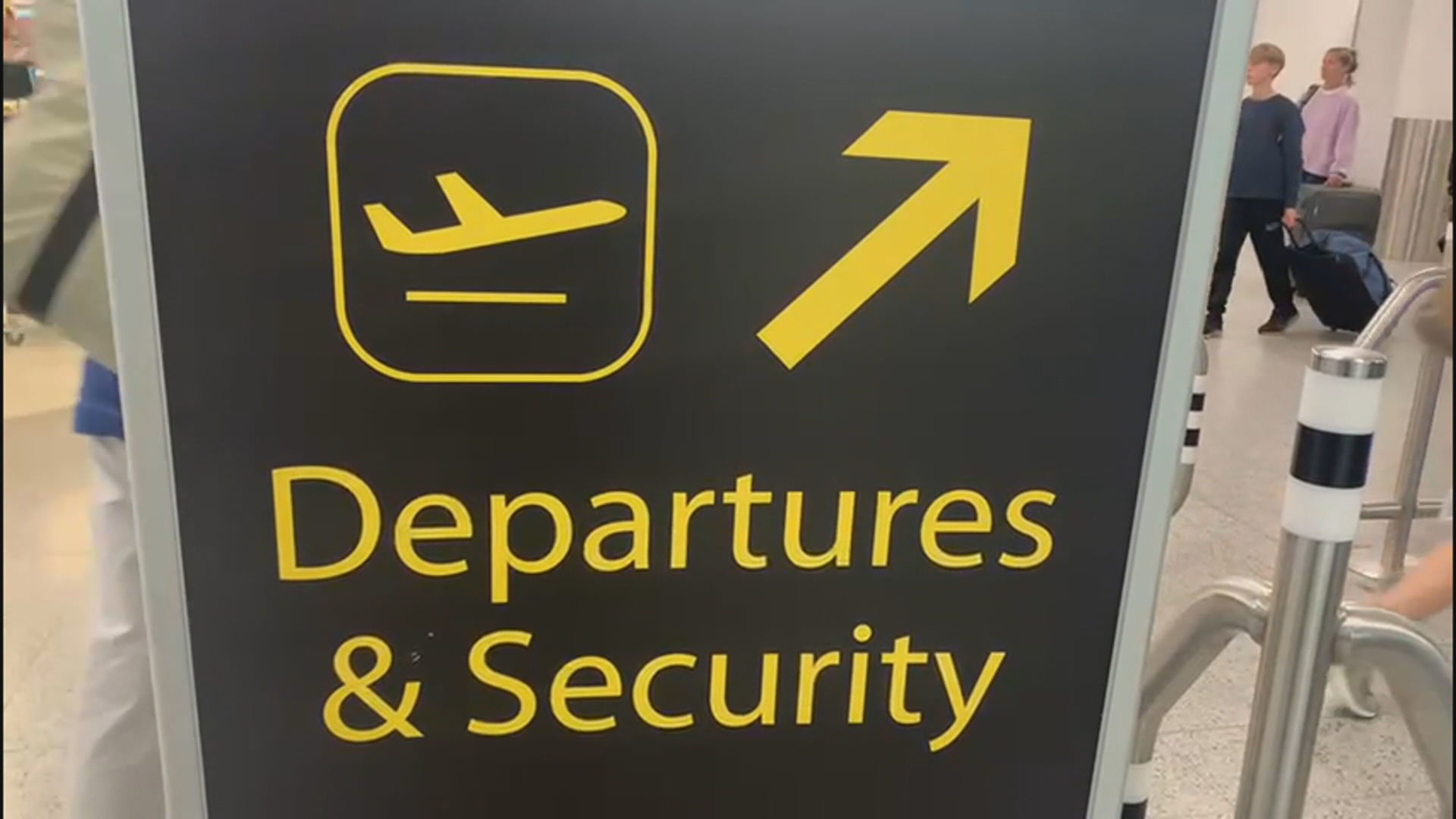 "It's not acceptable that UK NATS simply allow their computer systems to be taken down and everybody's flights get cancelled."
Speaking from the airline's operations centre at Dublin Airport, Mr O'Leary went on: "We've had a very difficult day yesterday due to the UK Nats ATC failure.
"I'm sad to report that we had to cancel about 250 flights affecting the flights of about 40,000 passengers because of long delays to flight plans, crews running out of hours.
"Last night we had 20 aircraft that couldn't get back to their home bases so they're out of place for today.
"Today, unfortunately, it looks like we're going to cancel about another 70 flights.
"That's a very small number out of the 3,200 flights we're planning but that doesn't mean we're not doing everything we possibly can to try to minimise the disruption for our passengers and their families."
In a travel update, Ryanair said: "As a result of the latest UK ATC Failure on Monday, August 28, more than 20 Ryanair aircraft were unable to get back to their home base last evening and a considerable number of our crews ran out of their legal duty hours limit yesterday.
"Today passengers can expect some flight disruptions as we work to get our aircraft and crews back on schedule. We expect some flight cancellations and considerable flight delays today caused by this latest, still unexplained, NATS failure.
"We apologise sincerely to customers for these cancellations and delays. Our teams are working hard to minimise inconvenience to our passengers. Please check your Ryanair app for latest flight updates."