Some of Scotland's most vulnerable children are facing a mental health emergency, according to the charity Adoption UK.
More than half of adopted young people were in touch with mental health services in Scotland in 2020, but only 8% of those who asked for help received the support they needed.
The Adoption Barometer, a UK-wide stocktake of adoption, also found that 38% of adopted young people in Scotland were not in education, employment or training.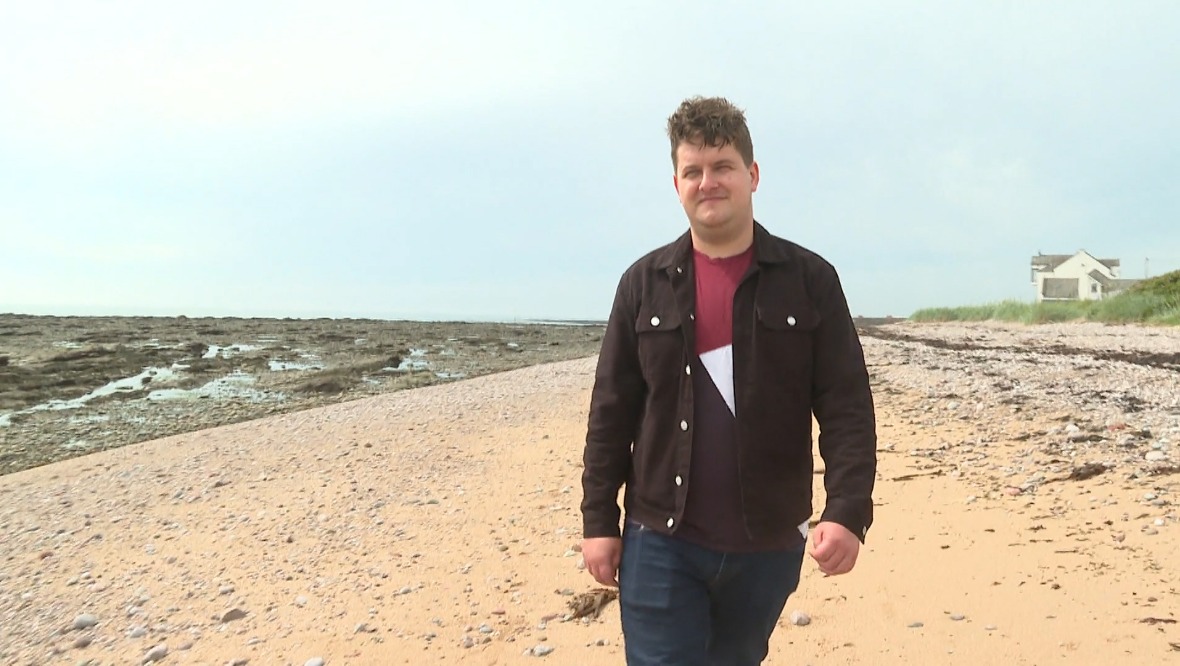 Julian Thomson was seven-years-old when he was adopted.
Now 29, he still struggles with the difficult start he had to life.
Two years ago, the law student was diagnosed with post-traumatic stress disorder.
"I was taken from my birth mother without ever getting to say goodbye and that doesn't leave a child," explained Mr Thomson.
"There's a level of grief there that's quite complex and difficult to get to grips with and an adult would struggle with that I'd imagine, so we're asking children to cope with things way beyond their years and I certainly felt that was my experience."
Mr Thomson had a happy upbringing with his adoptive parents, but there was little support for any of them.
"I was self-harming, I started drinking from the age of 16, I was smoking. A lot of my behaviour was masking underlying issues that weren't being addressed," he said.
Mr Thomson did receive counselling in primary six and seven but he said it "never got to the heart of the issue".
He added: "They wanted to talk about my feelings but not to the extent of why they were there and it was focused on the here and now and it definitely felt like there was a pressure, like I was the problem."
Adoption UK says Covid has exposed the cracks in mental health services that are failing the country's most vulnerable young people.
Fiona Aitken, Adoption UK director of Scotland, said: "For the third year running, over two-thirds of Scottish Barometer respondents said they face an ongoing struggle for support.
"Scottish children and families are being failed by a system that does not provide the ongoing help and support children need to overcome early experiences, and the lifelong impact that adoption has then fades into the background.
"We owe it to these children and their families to provide ongoing support throughout their lives, to help them to achieve the best possible outcomes that they deserve."
The charity has now set out a six-point plan to improve the life chances of adopted young people.
It includes multi-disciplinary assessments and support plans for every child placed for adoption and the extension of adoption services to at least age 26.