With the resignation of Boris Johnson, a leadership election will take place to determine who will next step into the office at Number 10.
Boris Johnson won convincingly in 2019 when he sought to replace Theresa May in the job.
But, this time round, the Conservatives appear far more fractured and uncertain.
Despite this, there will likely be no shortage of suitors for the most powerful job in British politics.
The next prime minister will also have a busy inbox to address, with the cost-of-living crisis, recovery from the coronavirus pandemic and the prospect of a Scottish independence referendum.
So, who could succeed Johnson in Downing Street? Here, STV News looks at some potential candidates.
Rishi Sunak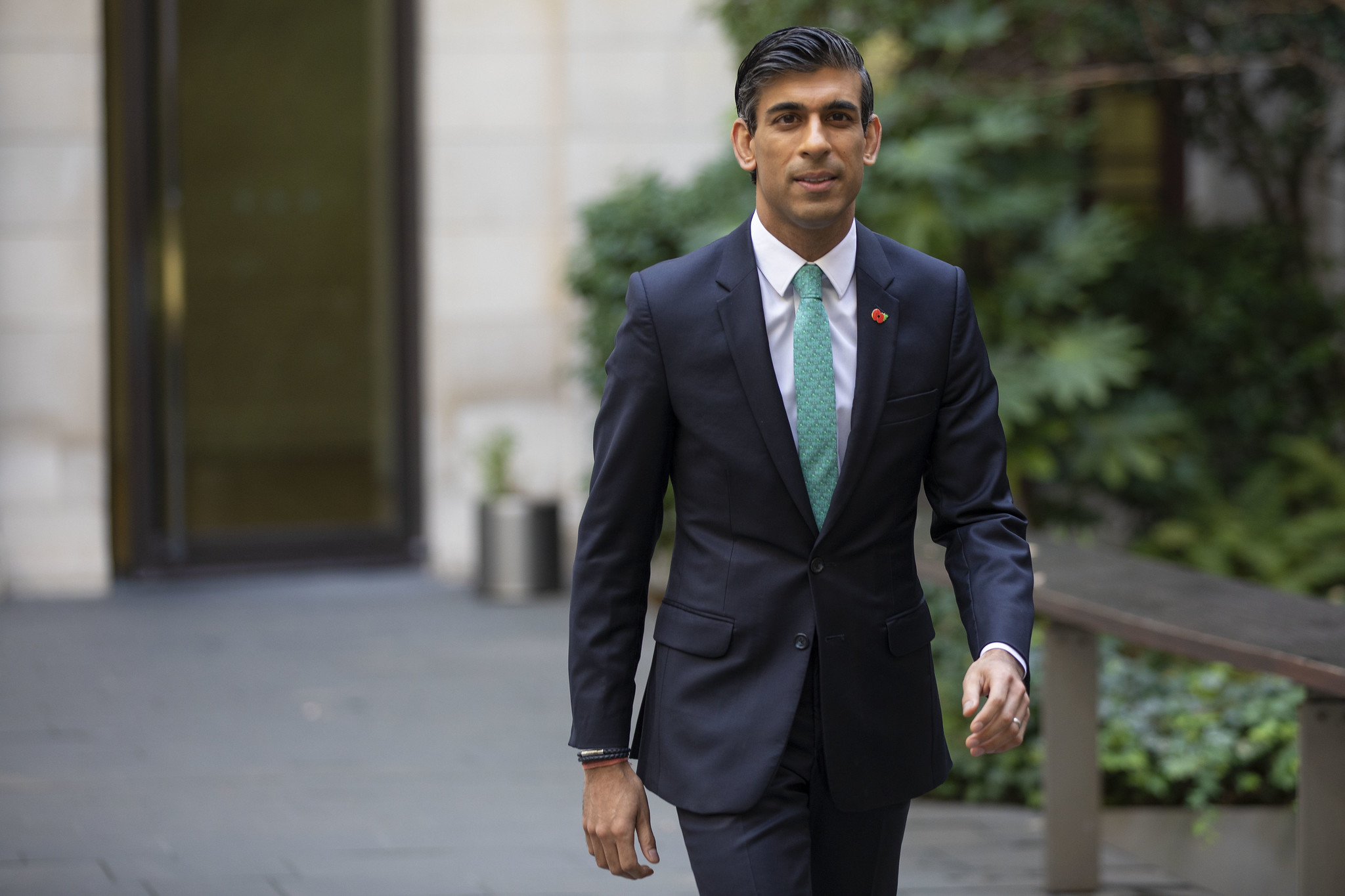 Having quit as chancellor on Tuesday evening, many will be looking at Sunak as someone who will be sounded out as a potential prime minister.
Sunak hasn't been in politics for very long – he only became an MP in 2015, representing Richmond in North Yorkshire.
However, he has had a rapid ascent at Westminster in those six years.
He was given his first ministerial role as parliamentary under-secretary of state for local government in January 2018 under then-prime minister Theresa May.
After Boris Johnson became Prime Minister in July 2019, Sunak was appointed as chief secretary to the Treasury.
While in that role, he gained public prominence after appearing in televised leaders' debates during the 2019 general election, taking the place of Johnson.
His toughest task was still ahead of him though when he was appointed as chancellor in February 2020.
He was in the job for just over a month when the Covid-19 pandemic and devastated the global economy.
Sunak became a regular feature in Parliament and on television screens in announcing key measures such as the furlough scheme and the 'Eat Out To Help Out' scheme.
The Conservative MP was also faced with responding to the cost-of-living crisis as the UK began its recovery from the impact of the pandemic, and in June announced plans for a windfall tax on soaring profits of the energy industry.
On Tuesday evening, he announced that he would be resigning from the Cabinet in one of the most high-profile departures from Johnson's government.
In his resignation letter, he told the Prime Minister that ahead of a planned joint-speech on the economy that had been scheduled to take place next week, that "it has become clear to me that our approaches are fundamentally too different."
Sajid Javid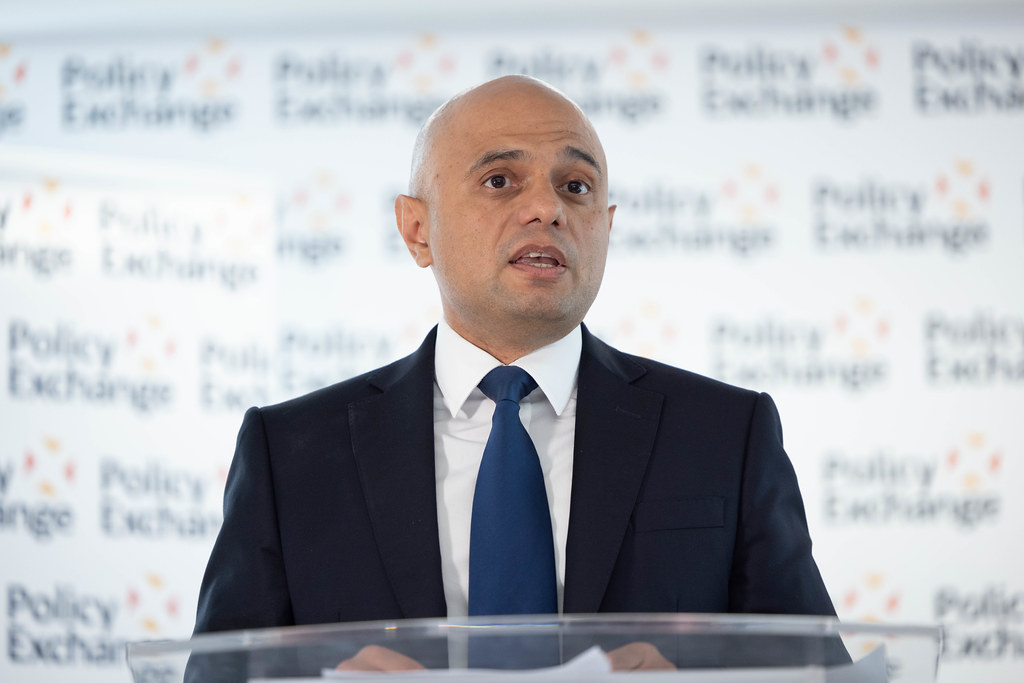 The first key figure to announce his resignation this week, Javid quit as health secretary on Tuesday.
His departure led to an avalanche of resignations, with as many as 57 MPs having since quit the Government.
Javid is an experienced operator and has held multiple Cabinet roles during his time in politics.
He was first elected as an MP in 2010 and became a junior minister in the Treasury in 2012 under David Cameron.
In 2014, he was appointed as the secretary of state for culture, media and sport – his first Cabinet role.
During the premiership of Theresa May, Javid served as housing secretary and also as home secretary.
In 2019 after Boris Johnson entered Downing Street, Javid was appointed as chancellor, but he quit in February 2020 just weeks before he was due to deliver his first budget.
His resignation came about following clashes between his team and former No 10 chief Dominic Cummings.
However, he was welcomed back into the fold after the acrimonious departure of Matt Hancock in July 2021.
Javid continued in that role until earlier this week when he quit, telling the Prime Minister that "the tone you set as leader, and the values you represent, reflect on your colleagues, your party, and ultimately the country."
It's also worth noting that Javid ran in the Conservative leadership contest in 2019, but was knocked out in the fourth round.
Liz Truss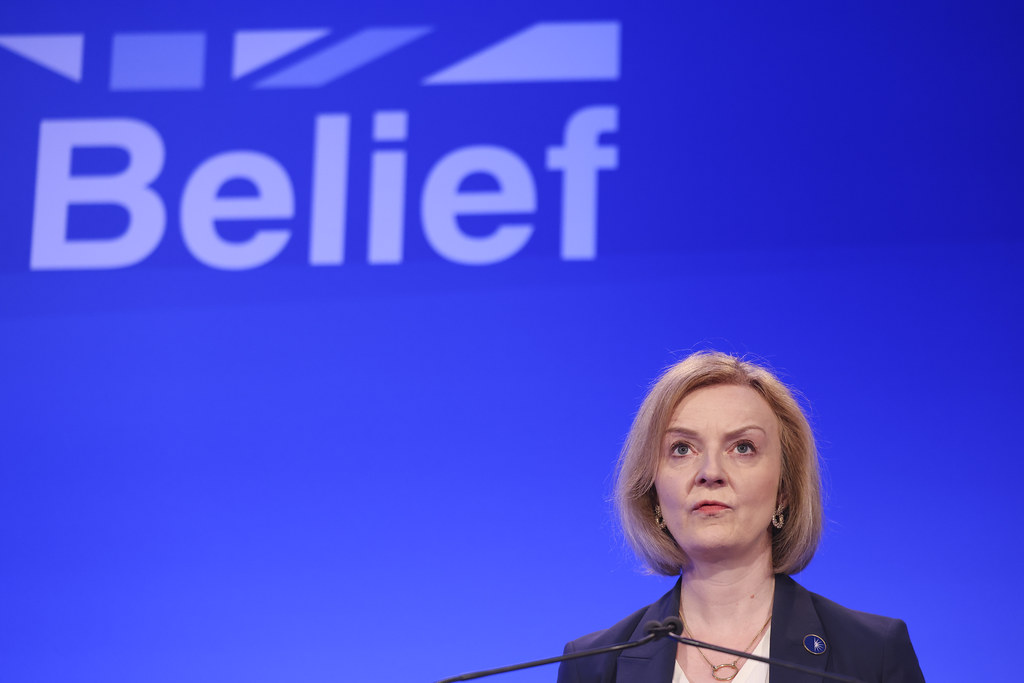 Appointed as foreign secretary in September last year, Truss was elected as MP for South West Norfolk in 2010.
Her family moved to Scotland when she was four years old and attended West Primary School in Paisley, Renfrewshire.
Truss spoke out in favour of remaining in the EU during the Brexit referendum, but has since embraced efforts to deliver a deal for the UK to exit the body.
She was tasked with tasked with striking trade deals after being appointed as secretary of state for international trade in July 2019 after Johnson became prime minister.
The Conservative MP has also held the dual-role as minister for women and equalities, and has previously called for the rejection of the "zero-sum game of identity politics", hitting out at cancel culture.
Following criticism of Dominic Raab's handling of the withdrawal from Afghanistan, Truss was appointed as foreign secretary in a reshuffle.
She has remained quiet during the resignations seen this week, having been on an official trip to Indonesia.
But Truss, who has already been tipped as a future Conservative Party leader, is understood to be cutting short that trip.
Jeremy Hunt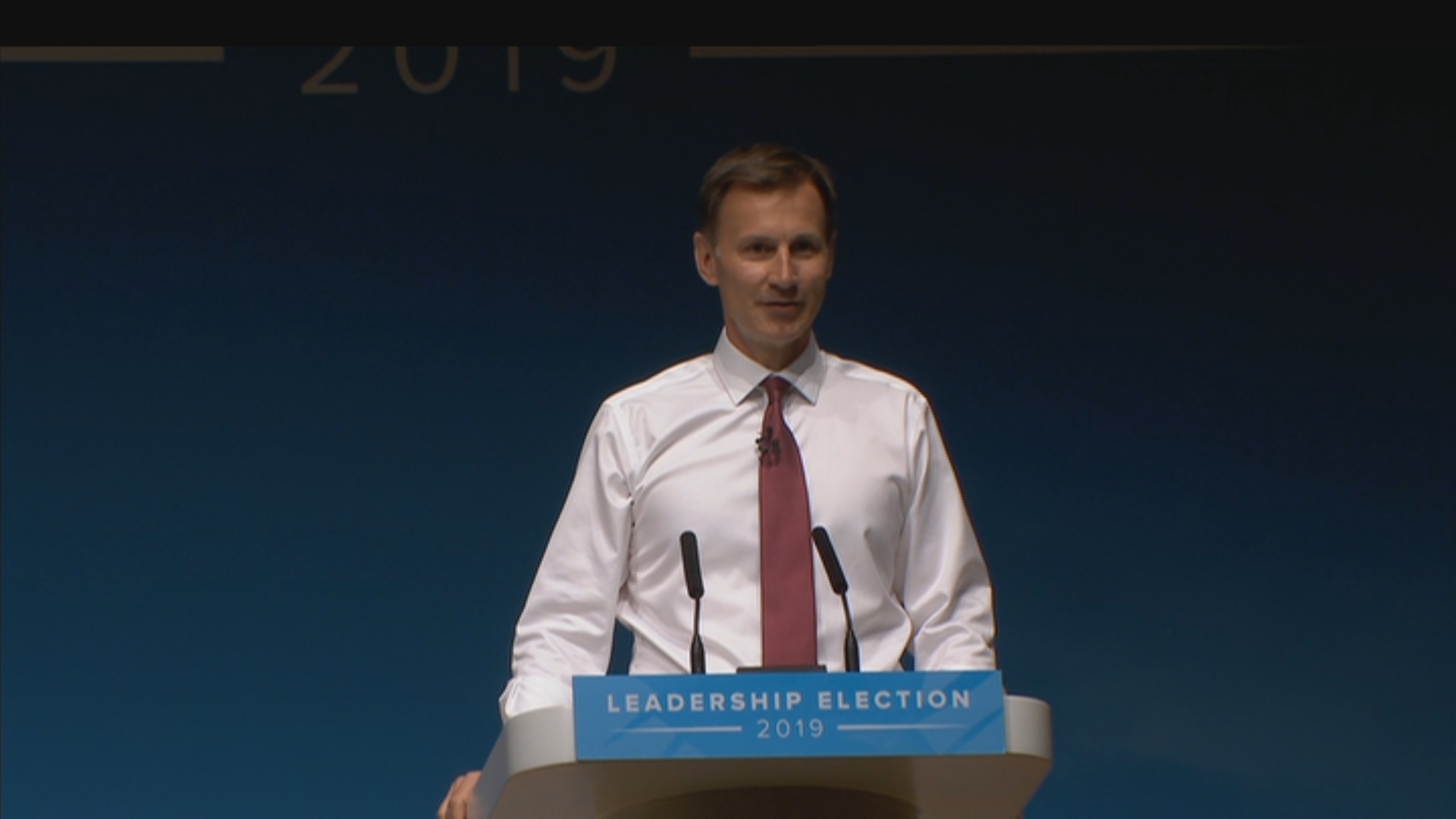 Hunt had a six-year spell as health secretary between 2012 and 2018, firstly under David Cameron and then his successor, Theresa May.
He also spent a year as foreign secretary – indeed, he replaced Boris Johnson in the role.
The South West Surrey MP ran to be Conservative Party leader in 2019 and made the final two, but lost out to Johnson.
He was offered the position as defence secretary after Johnson became Prime Minister, but turned down the offer.
Since then, Hunt has been the chair of the Health and Social Care select committee at Westminster.
In the early days of the Covid-19 pandemic in March 2020, Hunt was critical of the Government's response.
He described Johnson's handling of the pandemic in the early stages as "surprising and concerning"
The former Cabinet secretary had earlier warned that coronavirus was the worst public health crisis for a generation.
In June, the Conservative MP urged his colleagues to vote against Boris Johnson remaining in office.
He told them that the British people were not being given "the leadership they deserve".
Close Johnson ally Nadine Dorries attacked Hunt in response, slamming the former health secretary for a lack of preparation ahead of the pandemic hit.
Dominic Raab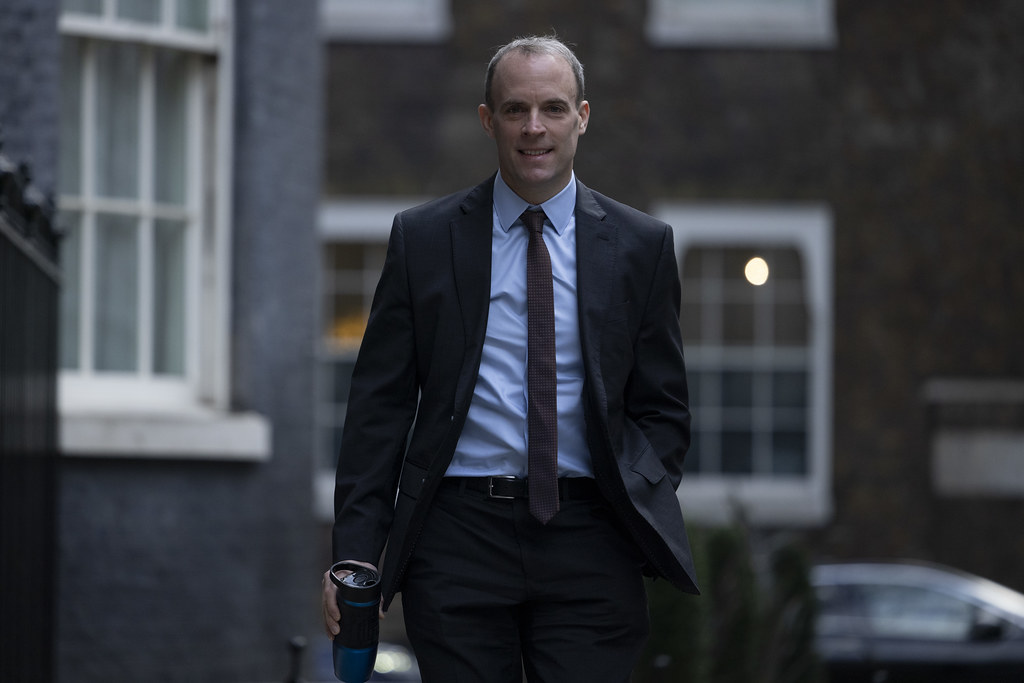 Currently the deputy prime minister, Raab also holds the role as justice secretary, having been appointed both roles in September last year.
He was criticised for his handling of the withdrawal from Afghanistan, having been on holiday at the time.
Raab was tasked with responsibility as cabinet secretary for exiting the European Union, but was only in post for a few months, quitting the job after citing his disapproval over the Brexit Withdrawal Agreement.
The MP for Esher and Walton since 2010, Raab stood in the Conservative Party leadership election in 2019, but lost out in the second round, eventually finishing in sixth place behind Sajid Javid in the contest.
He has been an ally of Johnson and has stood in for the Prime Minister on a number of occasions.
Deputising for Johnson, Raab faced MPs at PMQs last week, coming up against Labour's deputy leader Angela Rayner.
His slight majority in his constituency however may give some backers pause for thought.
In the general election of 2019, with Boris Johnson at the peak of his powers, Raab gained 31,132 votes.
The Liberal Democrats' candidate Monica Harding picked up 28,389 votes in that election.
With the Lib Dems seeing a resurgence in some parts of the country, this could cause some concern in the face of the prospect of a snap general election.
Ben Wallace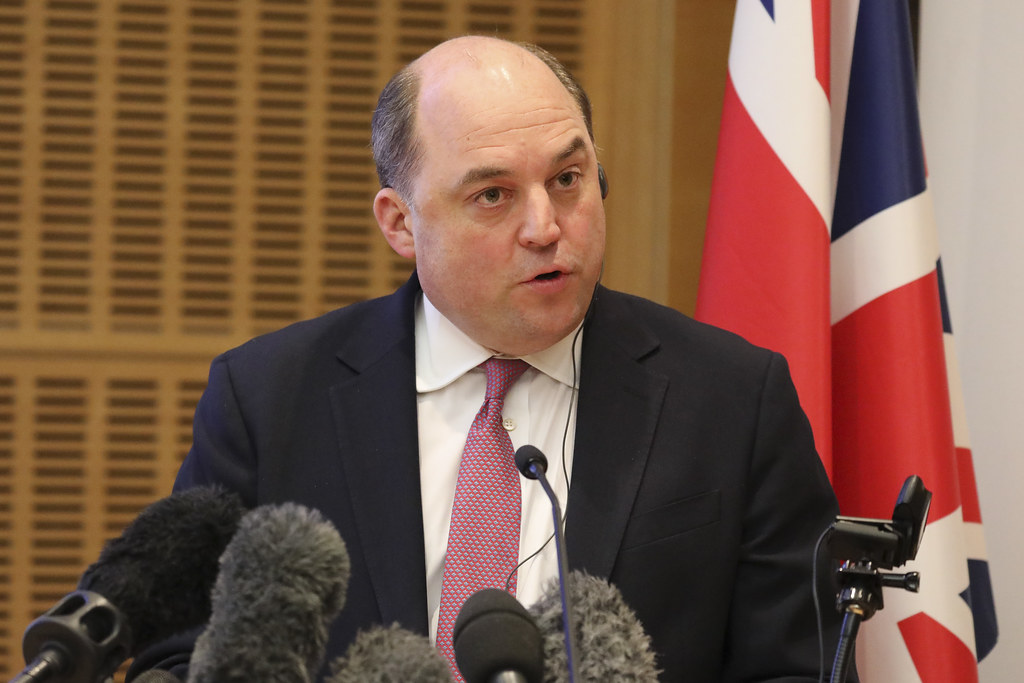 Wallace began his career as a member of the Scottish Parliament in 1999, representing the North East Scotland region.
The 52-year-old has a military background, and attended the Royal Military Academy Sandhurst.
He served in the British Army, rising to the rank of captain in the Scots Guards between 1991 and 1998.
Wallace was first elected as an MP in 2005, but it was not until a decade later that he entered ministerial office.
Under David Cameron, he was minister of state for Northern Ireland before becoming minister of state for security and economic crime under Theresa May in 2016.
Since July 2019, he has been the secretary of state for defence.
A popular figure amongst Conservative Party members, he has seen by many as a front-runner in a leadership race.
As pressure mounted on Boris Johnson to resign, Wallace urged party colleagues to use the mechanism available to them enabling a change in leader.
However, he also warned Cabinet colleagues against those leaving offices of state empty, a position similar to that outlined previously by home secretary Priti Patel.
STV News is now on WhatsApp
Get all the latest news from around the country
Follow STV News
Follow STV News on WhatsApp
Scan the QR code on your mobile device for all the latest news from around the country