The expansion of universal free school meals for all primary pupils could be delayed until after the next Holyrood election under plans being considered by the Scottish Government.
The proposals would allow councils across Scotland to use £70m of cash earmarked for the policy on day-to-day spending instead.
According to a leaked briefing, seen by STV News, ministers could seek to match the eligibility for free school meals to the eligibility for the Scottish Child Payment, limiting who could benefit from the policy.
The briefing, from local authority umbrella body COSLA, said that would be an interim measure until a full expansion gets back under way.
The SNP previously promised to introduce the measure to all primary school pupils by August 2022.
But following budget pressure that was delayed until 2024. It is currently available for all pupils from P1 to P5.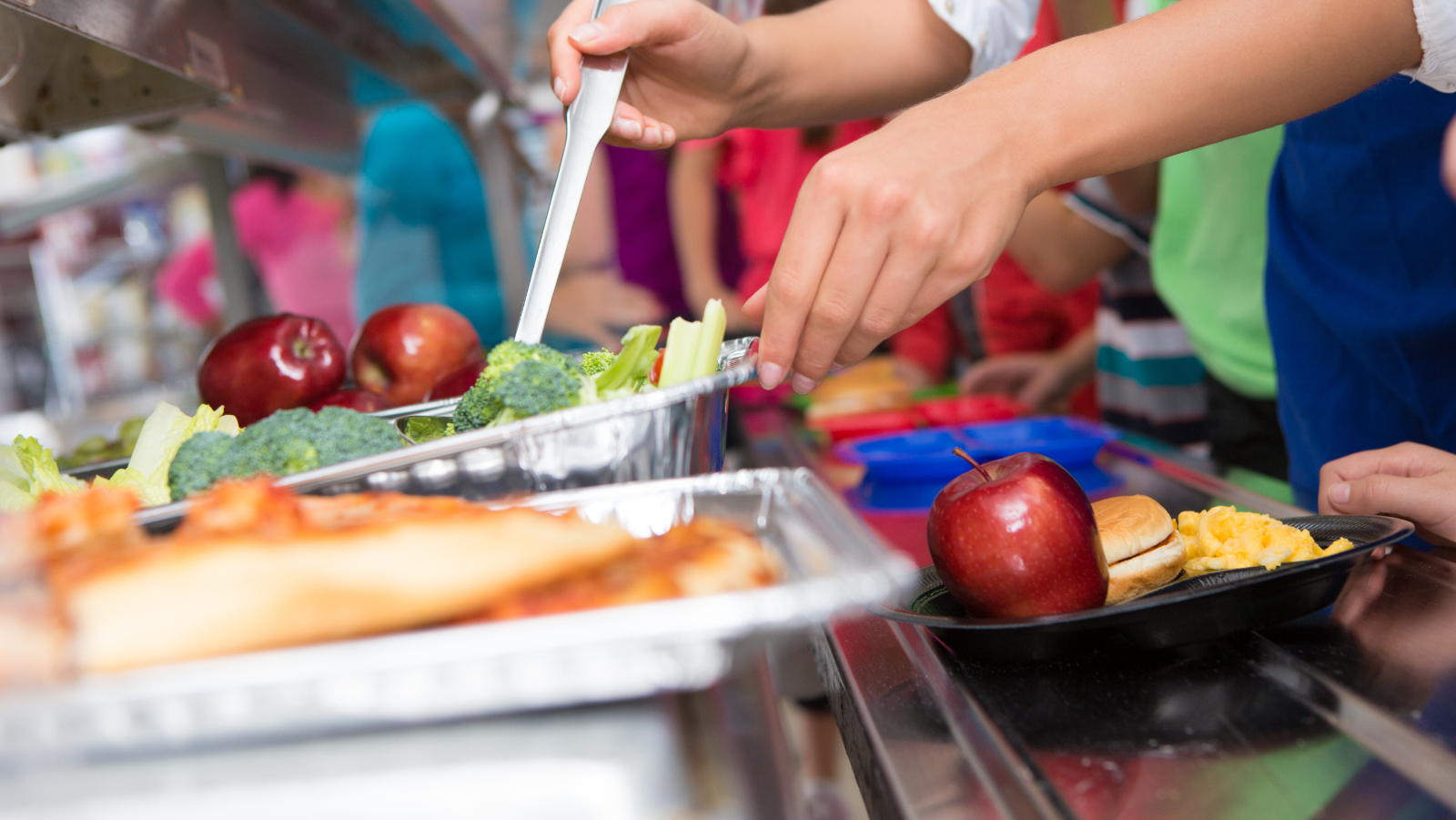 The briefing said: "Scottish Government officials approached COSLA officers at the beginning of June to see if it would be possible for local government to assist with their budgetary challenge in 2023/24 by agreeing to an extension to the timescale for fulfilling the commitment to universal provision in primary schools."
It said the Scottish Government "has been clear" it remains committed to universal free school meals, saying "this is a delay rather than a change of policy".
A date for expansion has not yet been confirmed but the briefing suggests it may not be implemented until after the next Holyrood election.
"It would be expected that a delay to rollout would result in significant concerns being raised by a number of stakeholders, therefore Scottish Government should clearly communicate that it is a decision they have taken as a result of budget pressures," it said.
In May, finance secretary Shona Robison said the Scottish Government faces a £1bn budget shortfall next year.
In the same month, First Minister Humza Yousaf suggested he could halt the widening of free school meals, and called for a more "targeted" approach to tackling poverty.
But campaigners have urged ministers not to cut free school meals as they look for budget savings.
Labour MSP Monica Lennon said the news will have a "devastating" impact on children affected by food insecurity and hunger.
She said: "Breaking promises to children is a disgrace.
"Humza Yousaf must keep his word to Scotland's school kids because the rollout of universal free school meals has never been more necessary.
"If SNP and Scottish Green ministers hadn't dropped the ball, Primary 6 and 7 pupils would already have access to universal free school meals.
"Instead, the rollout has stalled, the promised pilot scheme in secondary schools hasn't materialised and school meal debt is rising.
"Make no mistake, letting children and young people go hungry is a political choice, and any further delays would be a betrayal of a generation of young Scots."
Scottish Liberal Democrat education spokesperson Willie Rennie MSP said: "Free school meals are a way of ensuring that young children start the day with nutritious food.
"These delays and broken pledges are a perfect illustration of why voters should not vote for the Scottish nationalists.
"Nicola Sturgeon, Humza Yousaf and co made big promises but have completely failed to deliver.
"If they promised me it was raining, I'd be straight to the window to check."
Roz Foyer, general secretary of the Scottish Trades Union Congress, said: "It's unthinkable that the scourge of poverty should continue to fall upon hungry children. Government ministers need to take a long hard look at themselves if they're seriously considering prolonging entirely avoidable hunger within our classrooms.
"The Scottish Government have repeatedly assured pupils the length and breadth of Scotland that they have heard their voices and that universal free school meals would be delivered. Any delay to that promise would be a shattering blow in the collective fight against poverty.
"We know that a decade of Tory austerity has constrained the fiscal decisions of the Scottish Government but it's really not too much to ask that the Scottish Government defends hungry schoolchildren from the worst impacts of Tory government.
"There is still time to do the right thing. Our movement has mobilised and assisted in the fight against poverty and we sincerely hope the First Minister will keep to the word of his government, stand by pupils across the country and deliver the change they desperately need."
A spokesperson for the EIS, Scotland's largest teaching union, said: "Fresh news of a potential time-lag until after the next Holyrood election is alarming given the growing prevalence of malnutrition among children in Scotland and the fact that food inflation sits stubbornly around 20%.
"Reneging on their free school meals commitment or even letting it slide even further down the priority list would be a betrayal of Scotland's young people and a further blow to families struggling with the cost of living crisis.
"What we need instead is the Scottish Government acting decisively and swiftly to deliver school meals that are cost-free and stigma-free for all young people, in the interests of their health and wellbeing and their educational chances."
The Scottish Government has been approached for comment.