The SNP will use the upcoming general election to "secure independence" amid rising interest rates, the party's leader at Westminster has said.
Stephen Flynn said Scottish independence is "essential" to escaping the cost of living crisis.
It comes as the Bank of England raised interest rates on Thursday to 5%, up from 4.5% and the 13th increase in a row.
Flynn was speaking ahead of the SNP's independence convention in Dundee on Saturday.
Key party figures, including First Minister Humza Yousaf, will set out their desired route to achieving a constitutional vote, after his predecessor Nicola Sturgeon's resignation cast doubt over the defacto referendum strategy.
Flynn said his party is the only option for real change by bringing independence to Scotland.
He said: "Independence will be at the centre of the SNP's election campaign – it is the essential key to securing prosperity and escaping the Westminster-made cost-of-living crisis.
"Millions of people are seeing their incomes hammered because of Brexit, Tory cuts and other damaging decisions imposed by Westminster against Scotland's will – with mortgages, food prices and energy bills soaring.
"The SNP is the only party offering real change with independence. It's the only route back to the EU and only with the full powers of independence can Scotland achieve our full potential."
He added that an independent Scotland would "regain our place in Europe" and reinvest energy wealth into communities.
"At the next election, voting SNP is the only way to secure independence, tackle the cost of living and get rid of unelected Tory governments for good," he said.
His comments come after independence minister Jamie Hepburn announced further independence papers will be produced later in the summer.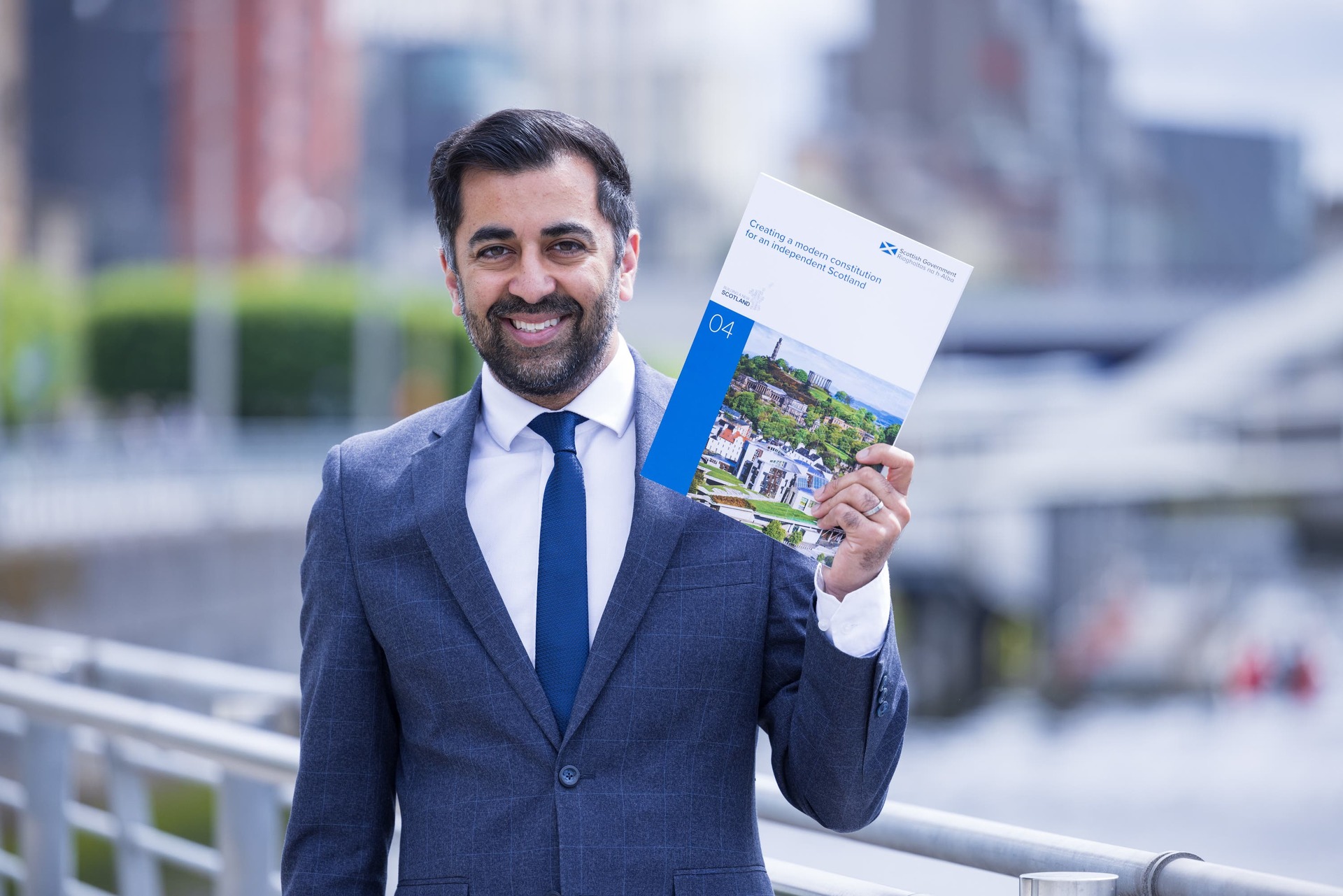 A paper outlining the need for a written constitution was released on Monday which would be ratified by a referendum in the event of Scottish independence.
Hepburn said: "Following the launch of the Scottish Government's proposals for a written constitution in a modern Scotland, further papers in the Building a New Scotland series will be launched this summer, as we scale up our work to demonstrate a better future is possible as an independent country.
"Self-governance is normal, just look at the success of similarly-sized European nations who have charted their own course and are both wealthier and more equal than the UK.
"The Scottish Government's vision to build a greener, fairer and more progressive independent nation is at the forefront of Humza Yousaf's leadership as Scotland's First Minister."
A UK Government spokesperson said: "People in Scotland want both their governments to be concentrating on the issues that matter most to them, like growing our economy, halving inflation and improving public services.
"We want to work constructively with the Scottish Government to tackle our shared challenges because that is what families and businesses in Scotland expect.
"This is not the time to be talking about distracting constitutional change."