An MSP who lost his frontbench role in Douglas Ross's reshuffle of the Scottish Conservatives has said disagreements within the party should be tolerated.
Jamie Greene also said that "pride is something to celebrate, not hide away" as he wrote of his disappointment at losing the role and his wish to stand up for his principles.
The West Scotland MSP was one of the three Tory MSPs to vote for the gender recognition legislation which was passed at Holyrood last year before being blocked by the UK Government.
While Greene did not explicitly link this to the reshuffle, he said he would "uncompromisingly" stick to his beliefs.
Wednesday's reshuffle also led to Stephen Kerr leaving his role as education spokesman.
Ross, who retained Meghan Gallacher as his deputy, said the changes will enable the party to "expose the hopelessly divided and distracted SNP Government".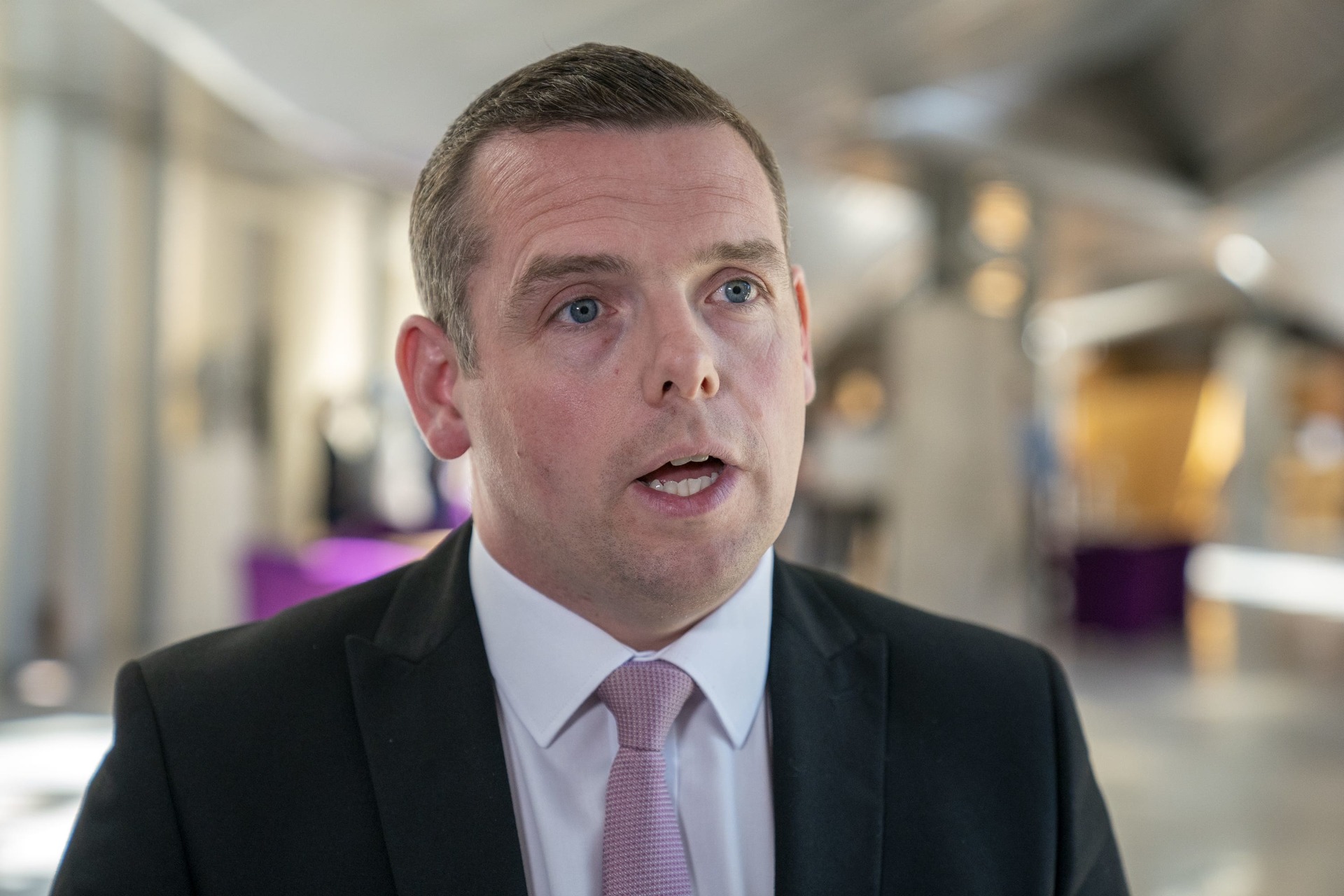 Greene has been replaced at justice by Russell Findlay, who was previously the community safety spokesman.
On Wednesday afternoon, Greene posted a message on social media saying the role had been an "honour" for him.
He said: "I am disappointed to lose that role, in particular fighting for the rights of victims in our justice system."
He added that the process of managing disagreements is at the heart of politics but is "a character sorely lacking in Scottish politics".
He said: "It is OK to disagree, both within and between political parties. Or at least, it should be.
"I will continue to represent my West of Scotland constituents on the many issues that matter to them.
"I take great personal pride in standing up for the things I believe to be right, uncompromisingly so. Which is why I got into politics in the first place.
"Free thinking and standing up for your principles are qualities that I take pride in; and pride is something to celebrate, not hide away.
"I wish the new front bench well."
Liam Kerr takes over from Stephen Kerr in the education brief, having previously had responsibility for net-zero, energy and transport.
Douglas Lumsden moves into Liam Kerr's former post.
Liz Smith retains her position as finance spokeswoman but with the additional responsibility of local government.
Sandesh Gulhane remains health spokesman and Donald Cameron stays in the constitution, external affairs and culture brief.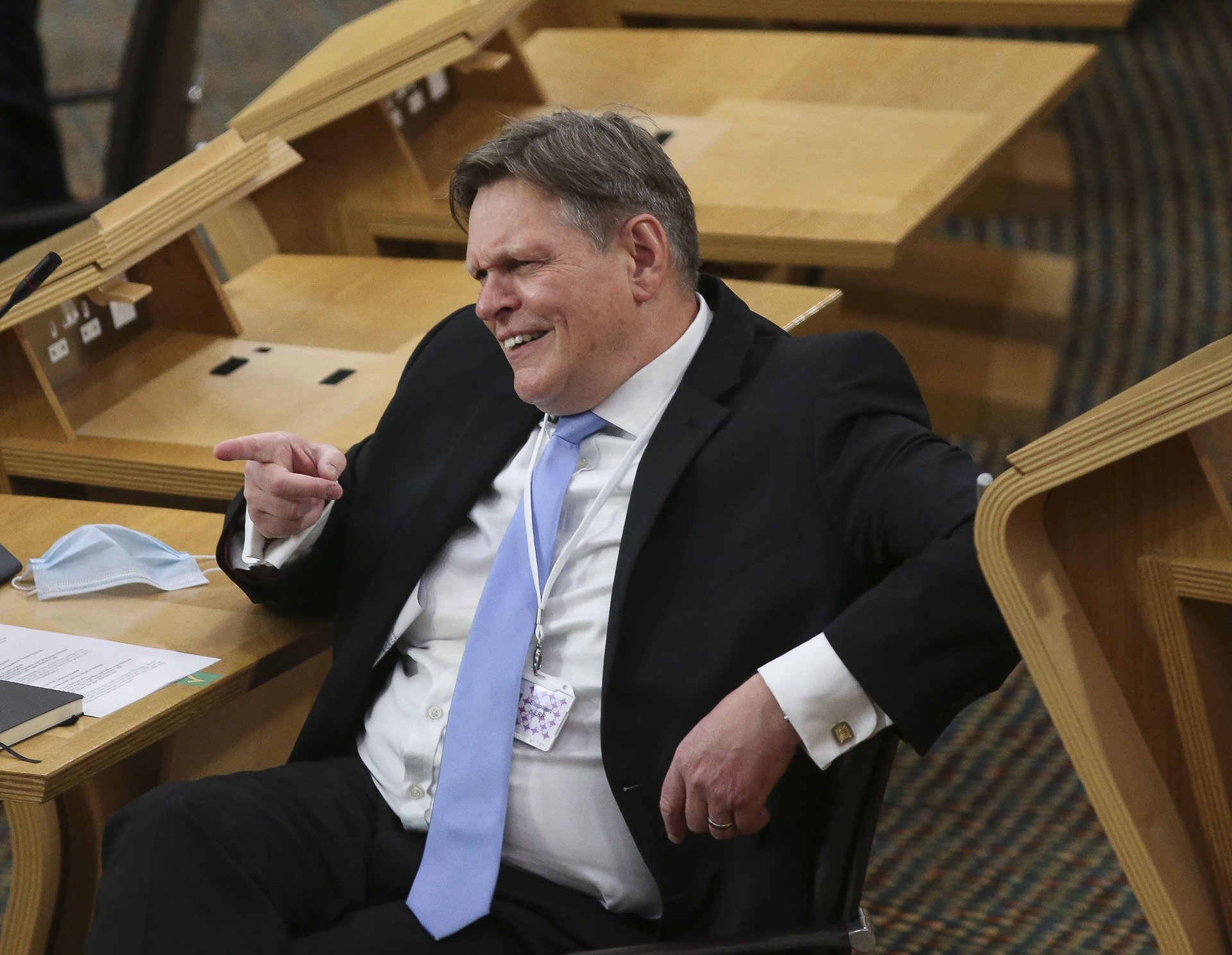 Rachael Hamilton retains responsibility for rural affairs and the islands, but Miles Briggs takes on her equalities role in a rejigged post which includes social security and his former area of housing.
Murdo Fraser takes on the role of business, economic growth and tourism spokesman.
MP David Mundell has been appointed chairman of election campaign co-ordination.
Ross said: "I'm delighted to announce this new shadow ministerial line-up, which underlines the formidable talent and strength in depth among the team of Scottish Conservative MSPs.
"I would like to put on record my huge thanks to those who are stepping down from the team, or switching roles, for their sterling work.
"This is a key juncture in Scottish politics, and I'm convinced this new line-up will expose Humza Yousaf's hopelessly divided and distracted SNP Government."
SNP MSP Stuart McMillan said: "Douglas Ross suffers from the reverse Midas touch – everything he does ends up a mess.
"The Tories are supposed to be the main opposition in the Scottish Parliament, but all they seem to do under Mr Ross's leadership is fight among each other."