Scottish Tory leader Douglas Ross has said his party can make gains north of the border at the next election despite poor polling numbers.
The party – which is currently meeting in Manchester for its UK conference – has struggled in polling over the past year, with Labour surging ahead.
In a YouGov poll of 1,103 Scots between September 8 and September 13, the party sits at 16% – rising from 15% – in Westminster voting intentions, behind Labour on 27% and the SNP on 38%.
Speaking to BBC Radio Scotland from the party conference, Ross said he was confident of increasing their seat tally in Scotland.
"I'm very confident that the Scottish Conservatives can hold on to the seats we currently have and make gains," he said.
The party currently holds six seats in Scotland, concentrated in the north-east of the country and in the borders, after losing seven constituencies in the 2019 election.
"We saw a recent by-election in South Ayrshire where the Scottish Conservative vote went up by 20%," he added.
The party's first preference vote in the Girvan and South Carrick council by-election rose by 19.5% last month compared to 2022.
However, two independent candidates in the last council election accounted for 37.2% of the vote, while none stood in the by-election.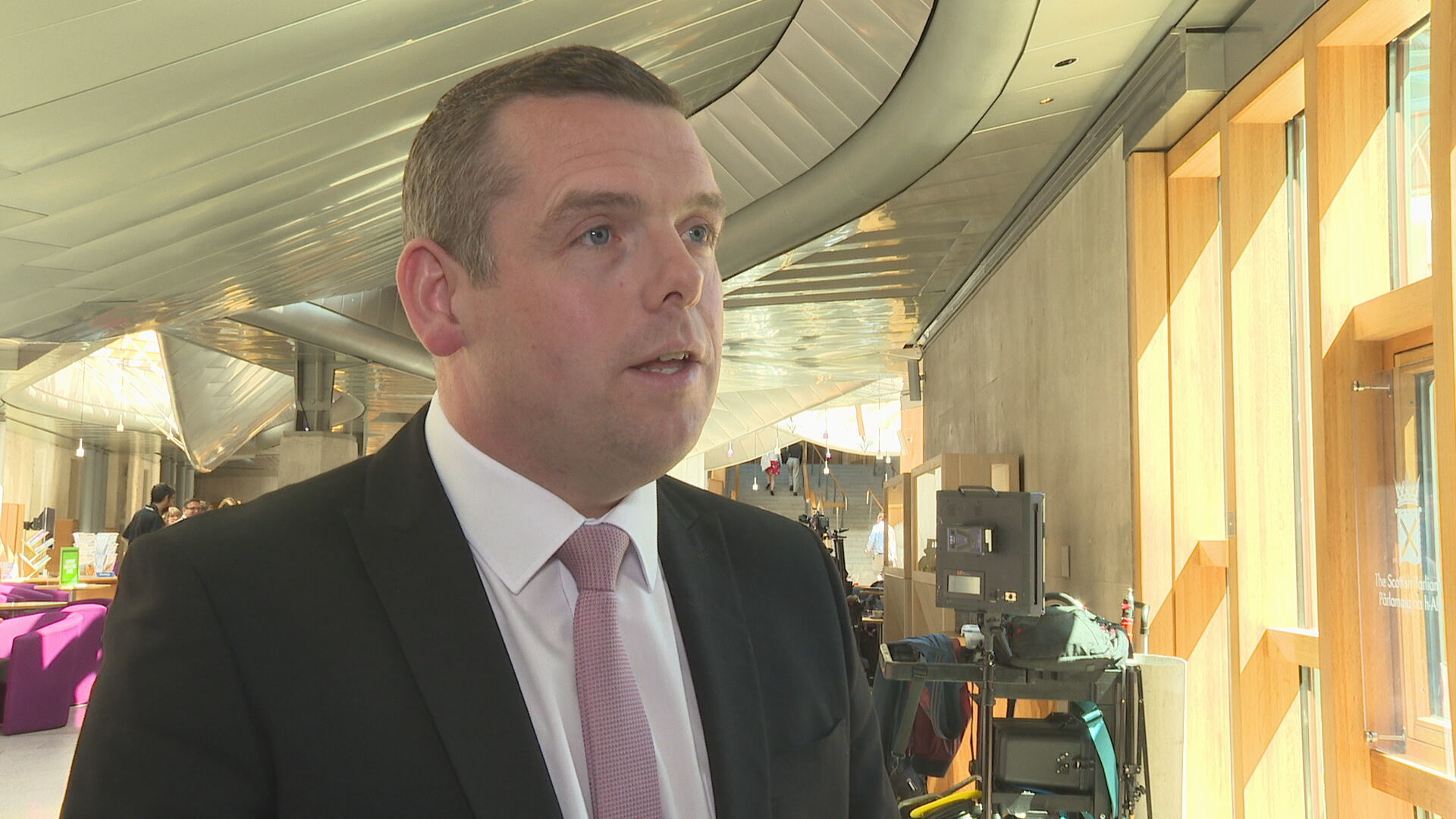 "People could see in these seats where the Scottish Conservatives are the main challengers to the SNP, they want to ensure that the SNP are told how poorly they are running the country at the moment and how disastrous Humza Yousaf's leadership has been," Ross added.
The Moray MP plans to stand down at the next election, telling the programme he has no regrets over his decision.
Ross was also questioned on his stance on taxation, following comments from Chancellor Jeremy Hunt that there is "no shortcut to tax cuts".
Senior Conservative Michael Gove and Liz Truss have backed pre-election tax cuts.
The Scottish leader said: "I'd like to see tax cuts in Scotland so we get parity with the rest of the UK."
Ross said higher taxes in Scotland than the rest of the UK was "one of the biggest barriers" to investment in the country.
But when challenged on the tax burden currently faced by Britons, Ross said that was "the reaction" to the Covid-19 pandemic.
"There has to be some clawback of some of the funds that were spent during the Covid pandemic.
"Scotland is the highest taxed part of the UK and it's only going to get worse, because Humza Yousaf has said he wants to tax people more during the cost-of-living crisis."
STV News is now on WhatsApp
Get all the latest news from around the country
Follow STV News
Follow STV News on WhatsApp
Scan the QR code on your mobile device for all the latest news from around the country