On Tuesday night, the three SNP leadership candidates went head to head in the first TV debate of the contest.
STV's Colin Mackay grilled Kate Forbes, Ash Regan and Humza Yousaf before the contenders cross-examined themselves and received questions from the Scottish public.
To date, the SNP hustings have been polite and restrained but the debate on Tuesday saw the candidates attack the records of their own government and question the competence of their own colleagues.
Here are the top nine things we learned from watching the debate.
Ash Regan thinks the SNP has 'lost its way'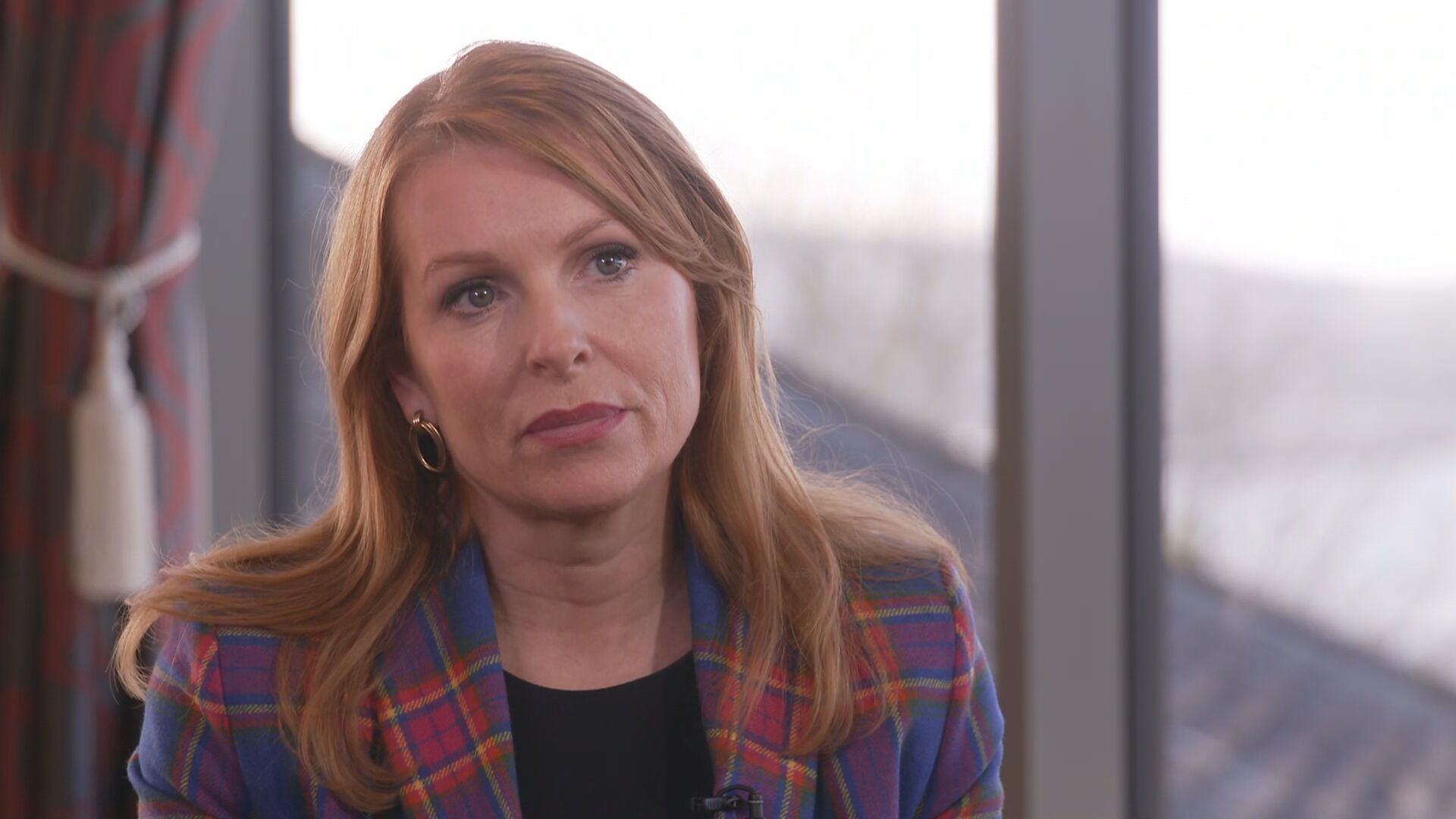 "The SNP has lost its way".
That was the message from Regan who told her two rivals that she would seek a new strategy on independence.
She said that "despite the worst UK governments of all time" there has been "no progress" on independence in recent years.
The former community safety minister said her strategy would see every election fought on the issue of independence.
She added that Scotland doesn't need Westminster's permission to be an independent country.
She accused her colleagues of carrying forward Nicola Sturgeon's strategy on independence. She said if it didn't work for her, it won't work for them.
Humza Yousaf has a poor track record in government, according to Kate Forbes
Scotland's finance secretary launched a scathing attack on her own cabinet colleague during the debate on Tuesday.
Forbes accused Yousaf of doing a poor job in three of his ministerial roles, including in his current role as health secretary.
She told Yousaf: "Humza, you've had a number of jobs in government.
"You were a transport minister and the trains were never on time, when you were justice secretary the police were stretched to breaking point, and now as health minister, we've got record-high waiting times.
"What makes you think you can do a better job as first minister?"
The health secretary told Forbes he had "built new roads and railway" while delivering the Queensferry Crossing under budget.
He also pointed to extended protections for domestic abuse victims and said he had "delivered the fastest ever Covid booster programme" in the UK.
The deal with the Scottish Greens is at risk
Yousaf was the only candidate on the panel to guarantee that the current power-sharing agreement with the Scottish Greens would continue.
Under the current arrangement, Green MSPs form a majority in Holyrood with the SNP in return for promises on policies and cabinet positions.
Regan questioned whether the deal with the Greens is working, saying if she becomes the first minister she will reconsider it.
She said she would "review" the deal between the parties to ensure it was "working for the people of Scotland".
The former community safety minister quit the Scottish Government last month over gender reform legislation, which is seen as a red line for the Greens.
Forbes said she could work with the Greens but only if they accepted her policy positions.
The finance secretary, like Regan, opposes the Scottish Government's gender reforms.
Humza Yousaf and Ash Regan want to scrap the monarchy
The three candidates were asked whether an independent Scotland would keep the monarchy.
While Forbes said she would keep Scotland in the commonwealth, Yousaf and Regan said they would like to see Scotland become a republic.
The health secretary said: "I believe we should be citizens first, not subjects.
"I agree with Kate, it's not the most immediate issue … we would keep the monarchy for a period of time but I hope an independent Scotland would be a republic in the future."
Regan added: "I'm also a republican and my preference would be to have an elected head of state."
Regan said while she thought party policy in 2014 to retain the monarchy after independence was correct, following the Queen's death the party should reconsider its position.
Ash Regan is light on policy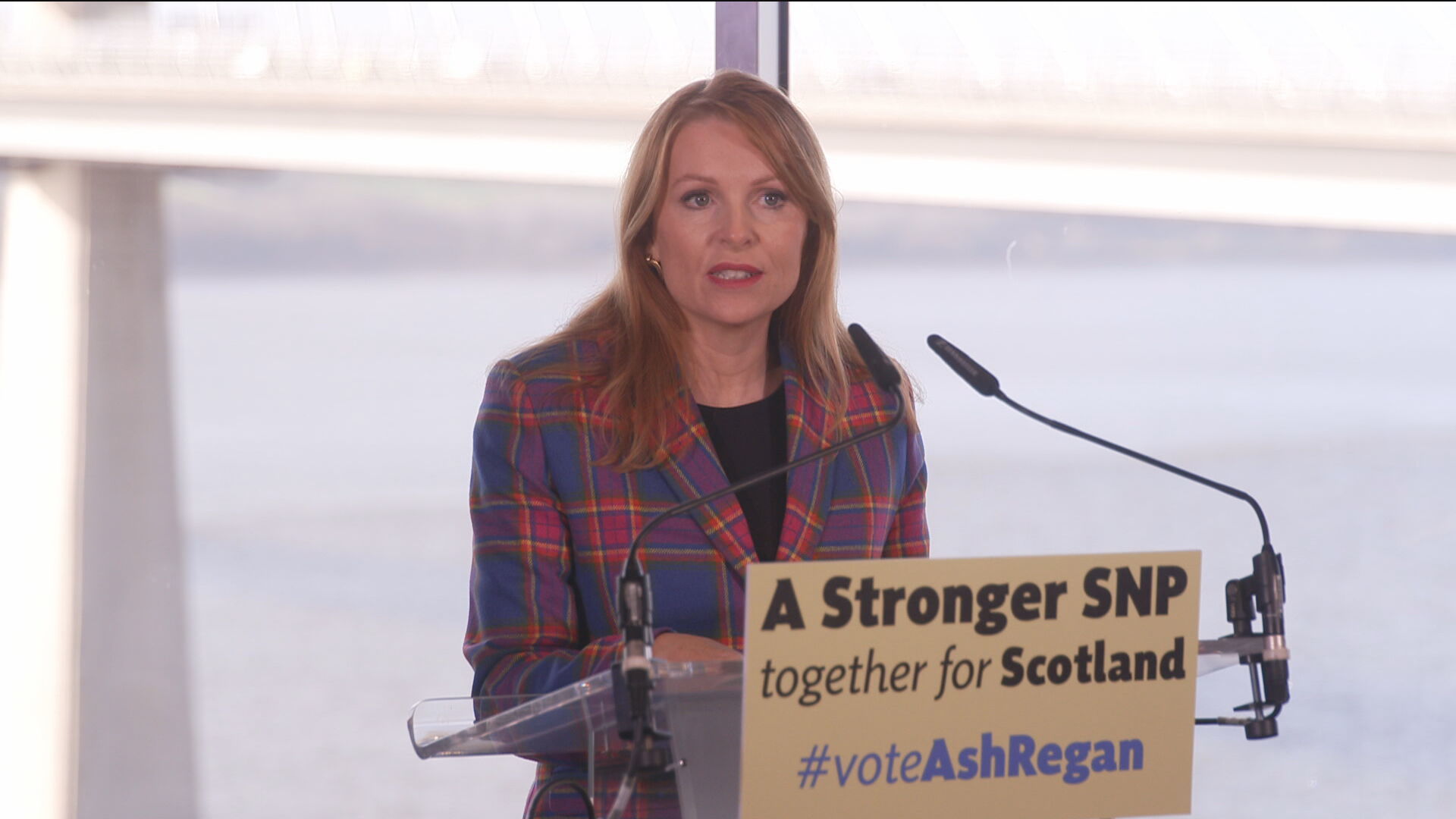 The SNP leadership contender focused her appearance on changing the SNP's strategy on independence but when asked about specifics around poverty, the Scottish child payment and renewables she spoke about her overall goals.
Asked by Forbes how she would ensure a just transition from fossil fuels while growing the economy and decreasing inequalities, Regan said she would "prioritise people" but didn't give specifics.
Questioned by the finance secretary on how she would keep those jobs in Scotland, Regan said she would invest in "innovation and renewables".
And asked for a plan to eradicate poverty, she said she would find the "best people in the room" to find the "best plans we can under devolution".
But she reiterated her stance that these issues will best be solved with independence.
Humza Yousaf wants to be the progressive and unifying candidate
During the debate, the health secretary pinned himself as the most progressive contender and someone who will unify the party.
Yousaf, who previously called himself the "continuity candidate", hit back at accusations he would bring "more of the same".
He said: "If change means lurching to the right, Kate, if it means rolling back on progressive values, I don't think that's good change".
Yousaf also claimed Forbes would fail to bring more voters to the Yes movement.
He said: "Many people, particularly from our LGBTQ community, say they won't vote for independence if you were the leader."
"Forget persuading No voters, you can't even keep Yes voters on side."
Kate Forbes thinks the SNP is 'mediocre'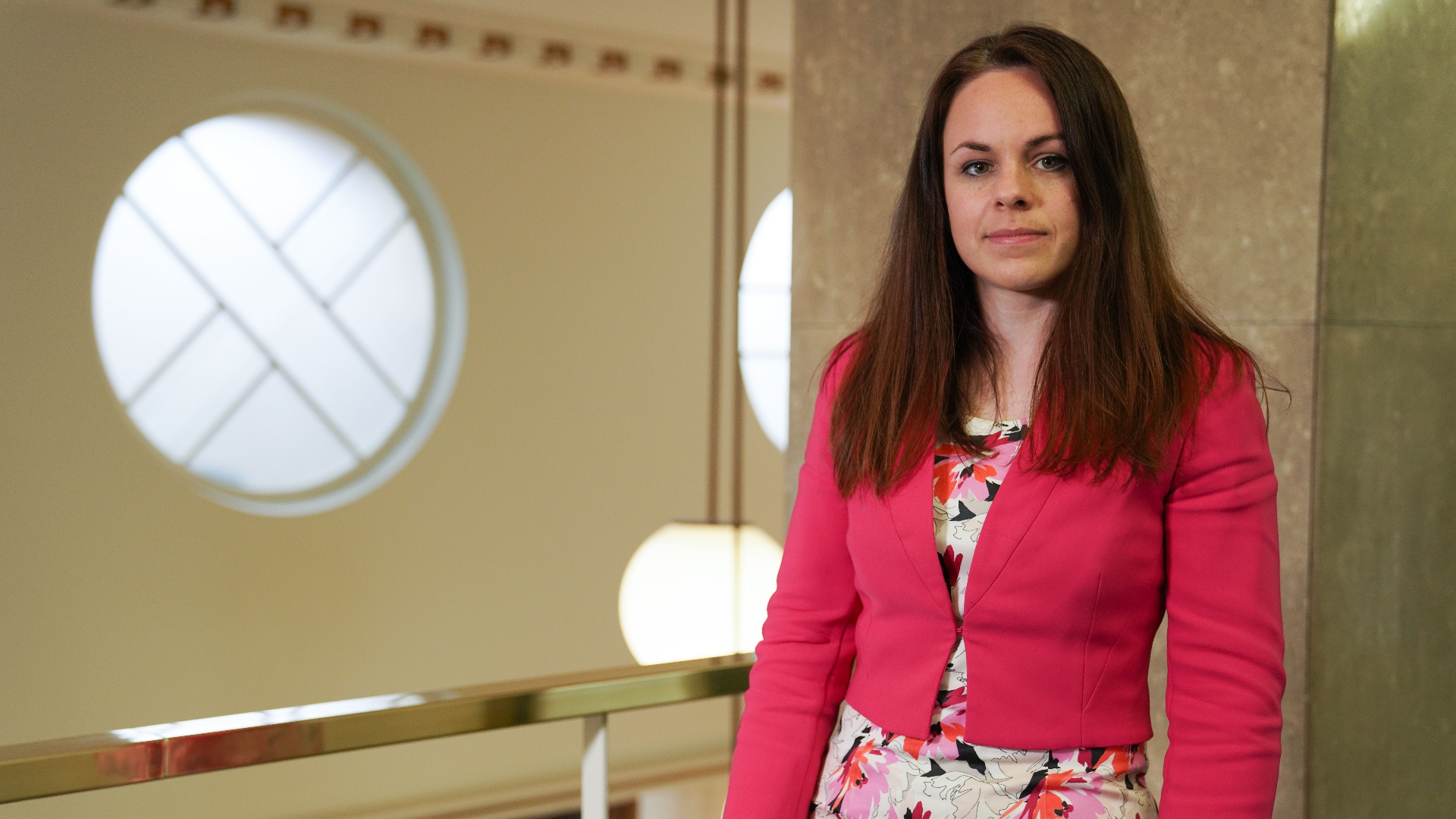 The finance secretary, who is a senior member of the current government, said change is needed within the SNP.
She said "more of the same" in government "is an acceptance of mediocrity".
"It's time for change, continuity won't cut it. Tonight, I offer a new start for Scotland," she said in her opening statement.
She said she would bring a "radical and new" vision to her leadership that would eradicate poverty.
No government positions for rivals
Yousaf described his colleagues as "talented" but refused to say whether they would be in his cabinet.
Regan agreed the other candidates were talented but said she would seek to put the "best people" in the right roles.
Asked by Mackay if Yousaf and Forbes were two of the SNP's best people, Regan said: "I think we have a lot of talent in the SNP."
She added: "I am going to be extremely non-committal and say I haven't thought about that at this point."
Forbes said she "hopes" there would be roles for the two candidates but said the party needed a "reset" and new "new talent" in cabinet focused on "confidence and delivery".
Asked if that would include her rivals, she quipped: "There is room for Humza Yousaf, maybe not in health, but there is room for Humza Yousaf. Definitely."
It's Humza Yousaf's race to lose
Yousaf faced some of the toughest questions of any candidates on stage during the cross-examination stage.
The Scottish health secretary was attacked for his record in government, his strategy on independence and whether he would be a "no change candidate".
While Regan and Forbes have positioned themselves as candidates for change – both disagreeing with the current government on major issues – Yousaf positioned himself as experienced, capable and well-liked within the party.