The SNP MP who had the party whip suspended last week has said he will not rejoin the Westminster group until it is "clear the SNP are pursuing independence".
Angus MacNeil slammed the Scottish Government as being "utterly clueless" on its independence strategy.
He was due to complete his seven-day suspension this week but will continue to sit as an independent MP instead.
Westminster group leader Stephen Flynn announced the suspension last week following a heated row with the party's chief whip Brendan O'Hara, whom MacNeil accused of bullying.
He is said to have called O'Hara a "small wee man".
In a statement, the Na h-Eileanan an Iar MP said the move was not about the incident with the chief whip.
MacNeil, who has been an increasingly vocal rebel in the SNP, said the decision was made over the party's focus and strategy on achieving Scottish independence.
"I will only seek the SNP whip again if it is clear that the SNP are pursuing independence," he said.
"At the moment, the SNP has become a brand name missing the key ingredient.
"The urgency for independence is absent."
The Western Isles MP pointed to countries such as Ireland, Iceland and Norway which he said will see population increases of between 10-32% by 2050.
"Clearly, there is a real cost to not being independent," he said.
"The Scottish Government went to the Supreme Court a year ago utterly clueless about how to pursue independence, left the Supreme Court utterly clueless about how to pursue independence.
"The SNP still have no clear understanding that it has to use elections to negotiate Scottish independence from Westminster by getting the backing of the majority of the electorate."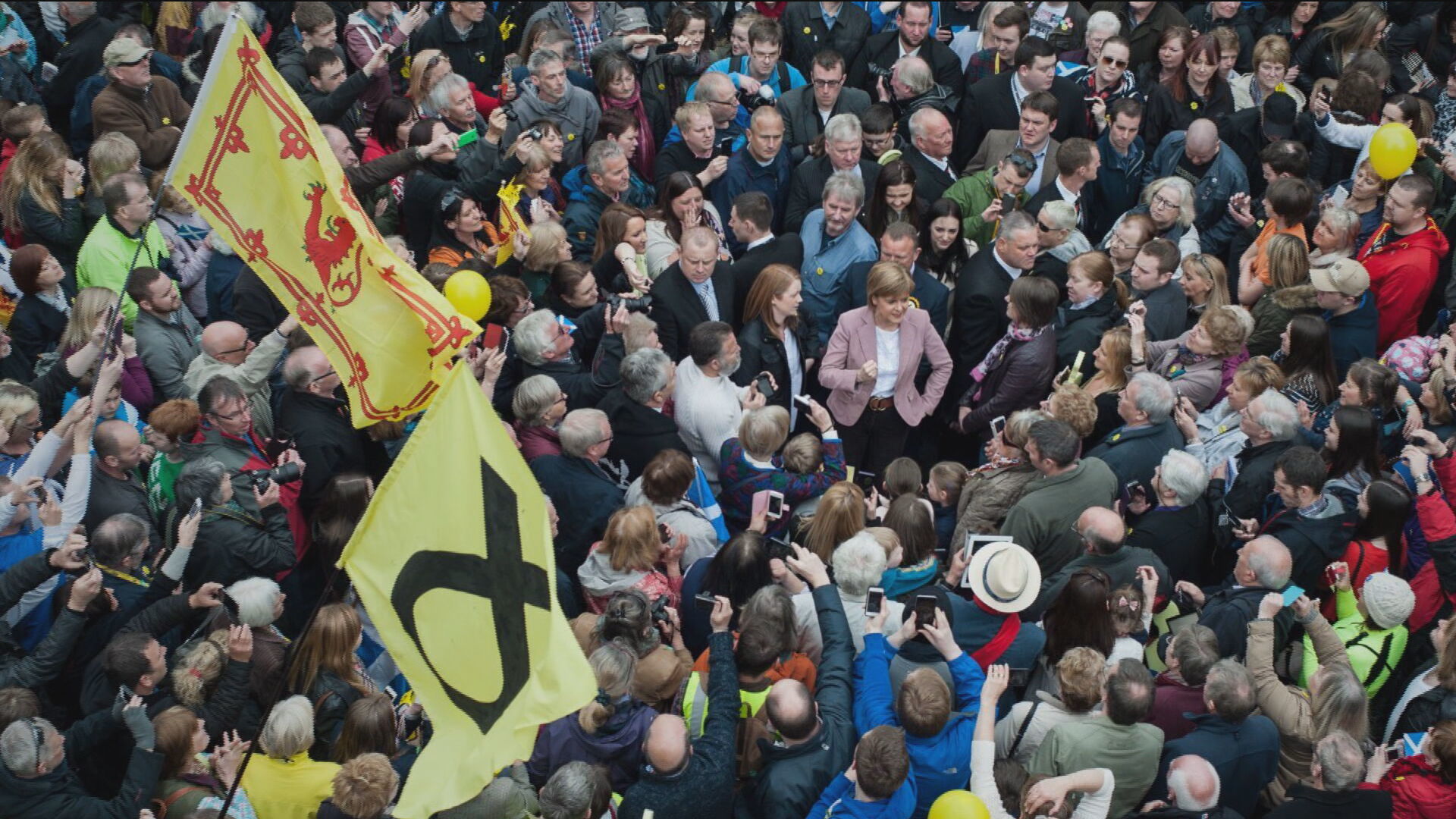 He accused the SNP of "tricks" and said the party was "kicking the can down the road" on independence.
This, he said, had not served Scotland well in matching its "successful" neighbours.
"Instead we are trapped with Brexit in a socially failing UK," he added.
"There has to be hope of change after the SNP conference this October, with a lot of groundwork under way.
"Therefore, I shall not seek to re-join the SNP Westminster group but will meantime sit as an independent".
On Twitter, he added that he will not be seeking to rejoin the Westminster SNP group until at least October.
ALBA parliamentary leader Neale Hanvey MP, who was formerly in the SNP, said the "total confusion over independence strategy is causing fundamental problems" for the party.
He added: "Humza Yousaf needs to address this fundamental issue right now and turn the tide before it is too late"
The SNP has been approached for comment.