Support for Scottish independence has risen to its highest level for a year, according to a new poll for STV News.
Backing for 'Yes' is now at 55% – up five points compared to the last Ipsos MORI poll just before the Holyrood election in May.
Excluding undecideds, it suggests the result of the 2014 referendum could be reversed if another was held now, and comes just days after First Minister Nicola Sturgeon called for indyref2 by the end of 2023.
Meanwhile, approval ratings for Prime Minister Boris Johnson have hit a record low in Scotland, where four in five said they were 'dissatisfied' with his performance.
Sturgeon remains the highest-rated party leader, but while Scots are overwhelmingly positive about the Scottish Government's handling of the Covid vaccine rollout, they are less pleased with its performance in health and education.
What did the poll tell us?
Independence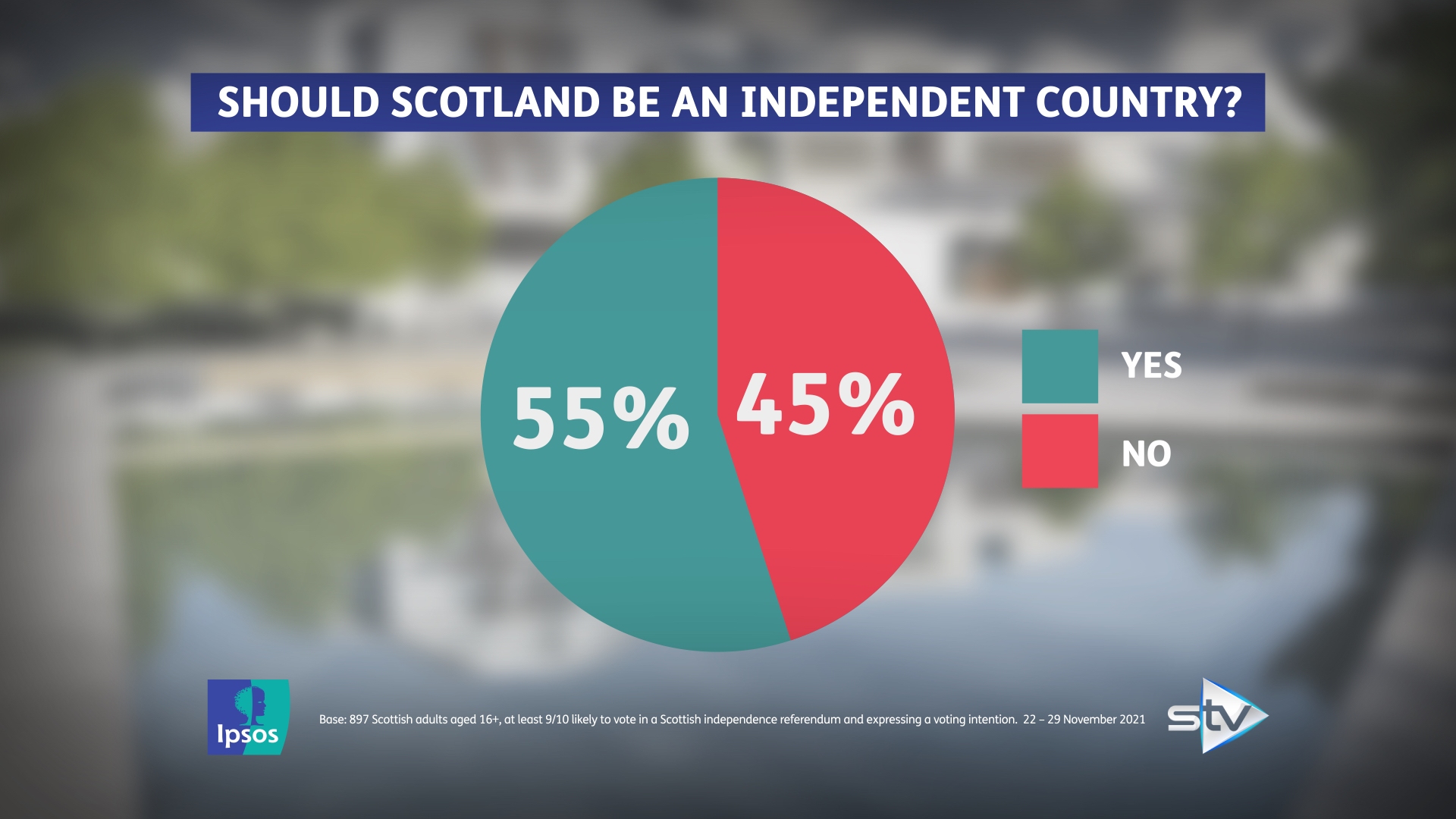 Party leaders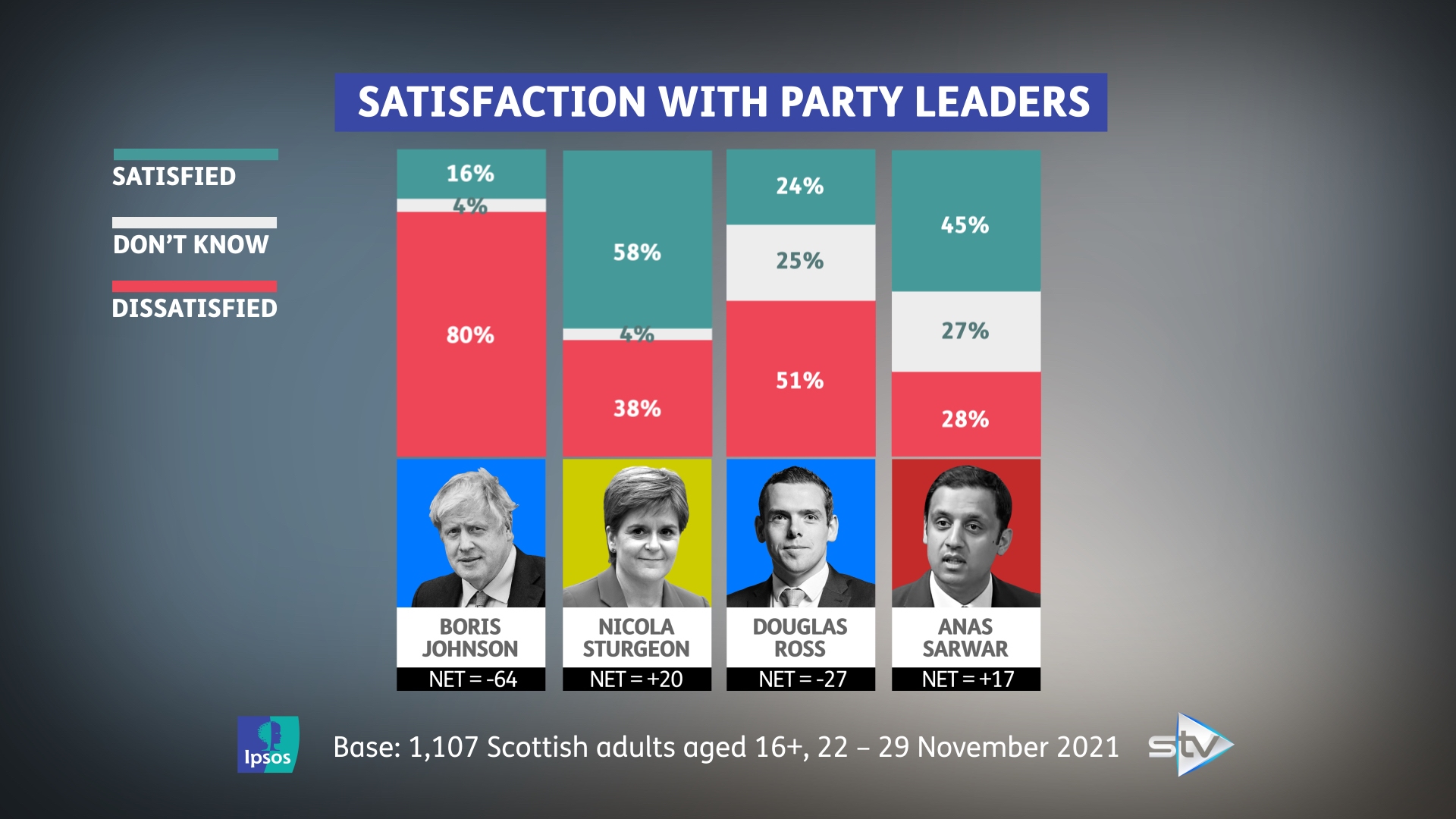 Scottish Government performance
Vaccine rollout: 84% believe the Scottish Government has done a good job
Health: 48% say the government has done a bad job of improving the NHS; 40% think it has done a good job
Education: Bad job – 46%; Good job – 35%
Handling Brexit implications: Bad job – 43%; Good job – 37%
'Far from over'
Emily Gray, managing director of Ipsos MORI Scotland, said: "This latest poll from Ipsos MORI and STV News indicates that the argument for Scottish independence is far from over, with a slight improvement for the Yes side.
"Given the margins of error around polling estimates, however, neither the Yes or No camps should be confident of victory at this point.
"The Yes camp may be benefiting from what has been a very bad week for Boris Johnson and the Conservatives at Westminster, with fieldwork taking place after heated debate about MPs' second jobs.
"This is certainly reflected in Johnson's own ratings, which have fallen to a new low."
Ipsos MORI interviewed a representative sample of 1107 adults aged 16 and over across Scotland by phone between November 22-29.