At around 11am every day, there's only one thing on Laura McArdle's mind.
"Car, car!" she shouts, and flashes a cheeky smile, the excitement beaming across her face.
It's her way of telling mum Marion she's ready to go for a run in the car near their family home in Clydebank.
"It's one of her favourite things to do," says Marion.
After that, she'll have lunch and probably watch an episode of the Singing Kettle; it's Laura's life on Laura's terms. She has choice and control. "She's the boss," jokes Marion.
Laura was born with with Down's Syndrome and later suffered brain damage. The 37-year-old has complex needs and requires round-the-clock care.
But Marion faced a two-year uphill battle to get Laura the social care that she not only needs, but is entitled to.
"Her voice was never heard before," Marion says. "She was the bottom of the queue for everything because it was difficult for her to communicate.
"Before now, she didn't have much say in her day. She could have had as many as 42 different people in her life in one week.
"But the difference we see now, because this team know Laura so well, she feels so safe. If Laura can get it right, I think most people could."
Now that Laura's social care needs are being met, her health has vastly improved.
"Laura hardly ever sees a doctor now," says Marion. "I find it difficult to separate Laura's health needs and social care needs. But Laura didn't ask for these social care needs, I'm sure she'd rather not have them."
In this election, Marion wants politicians to make social care a priority. She supports the creation of a national care service, recommended in a recent independent review into adult social care, carried out in response to the coronavirus pandemic.
"First and foremost, the thing that needs to happen is a change in attitudes," says Marion.
"It's as if social care is a poor cousin of healthcare. I would love to see the same amount of respect shown to people with social care needs as is shown to people with health needs.
"When you see a doctor, they automatically think 'how can we help that person get better?'. But with social care, it's 'how much is this going to cost?'.
"If we've to concentrate on money and budget we're going to get it wrong, we're prioritising it wrongly."
'We need to see some action'
In a sector that employs more than 200,000 people and is worth £3.4bn to the Scottish economy, many believe Covid exposed deep-rooted inequalities in care.
Some feel these problems developed over decades and a complete overhaul of the "broken" system is needed.
"I think what we've seen is the current system (of social care) doesn't work, so that has to be top of the agenda," Derek Barron, director of care at Erskine, says.
"For example, there's no cabinet secretary in government for social care.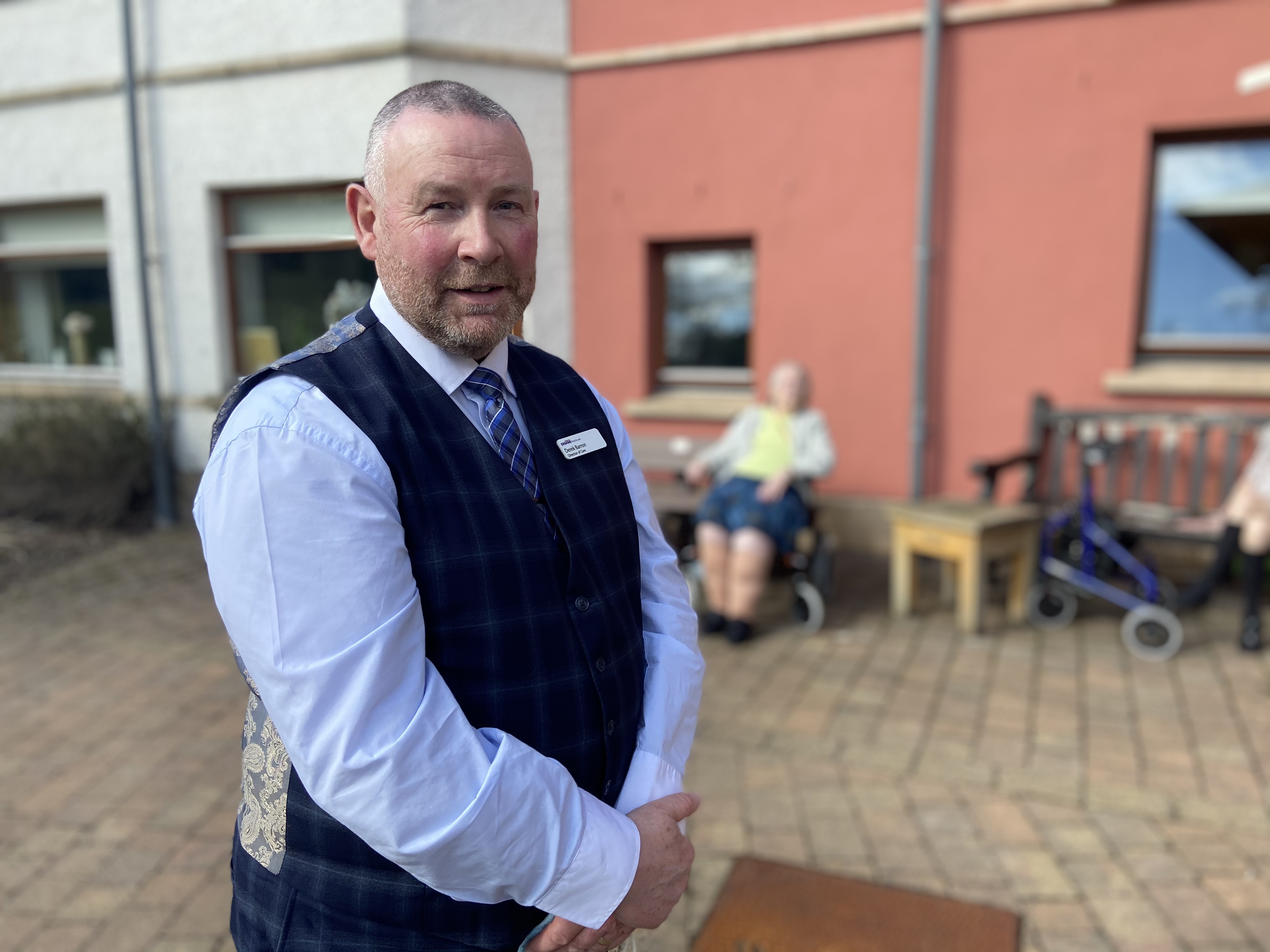 "There is one for health, so it's all very well talking about parity of esteem and how important it is, how much our staff have put ourselves on the front line and their lives at risk, which is all true, but we actually need to see some action.
"All of the political parties need to sign up to the idea of a national care service. We want to see more than just words if we're going to elevate social care and understand the importance of the sector."
More than a third of those who died with Covid in Scotland were care home residents – the majority during the first wave when agencies such as Scottish Care were appealing for more PPE and protections for social carers.
Derek worked in the NHS for more than 30 years before moving to Erskine. He says his staff have more than proved their worth and deserve equality.
"The words are 'you are as important', but the actions are something completely different," says Derek. "The slogan that's interesting to me is, protect the NHS, but if you invest properly in social care, invest in us – we do protect the NHS.
"The message is slowly coming in, but it needs to come in with some action and power behind it."
'They weren't alone, we were there'
For Heather Scanlan, care is a family affair. Her nephew works alongside her at Erskine Care, and she met her husband on the job too.
She's worked in the sector for more than 30 years but says challenges thrown up by Covid have left her exhausted.
"The last year has been extremely difficult on many levels," she says. "The emotional stress that you go through. I've learnt lots of new things. Most of our residents are in their late 80s or early 90s, they're vulnerable. With all the best intentions in the world, you can't prevent everything."
During the first wave, Heather held the hands of many dying residents and comforted them when their families and loved ones couldn't be present.
"They weren't alone, we were there," she says, her eyes filling with tears. It's a reminder of those dark days and a desire to never return there.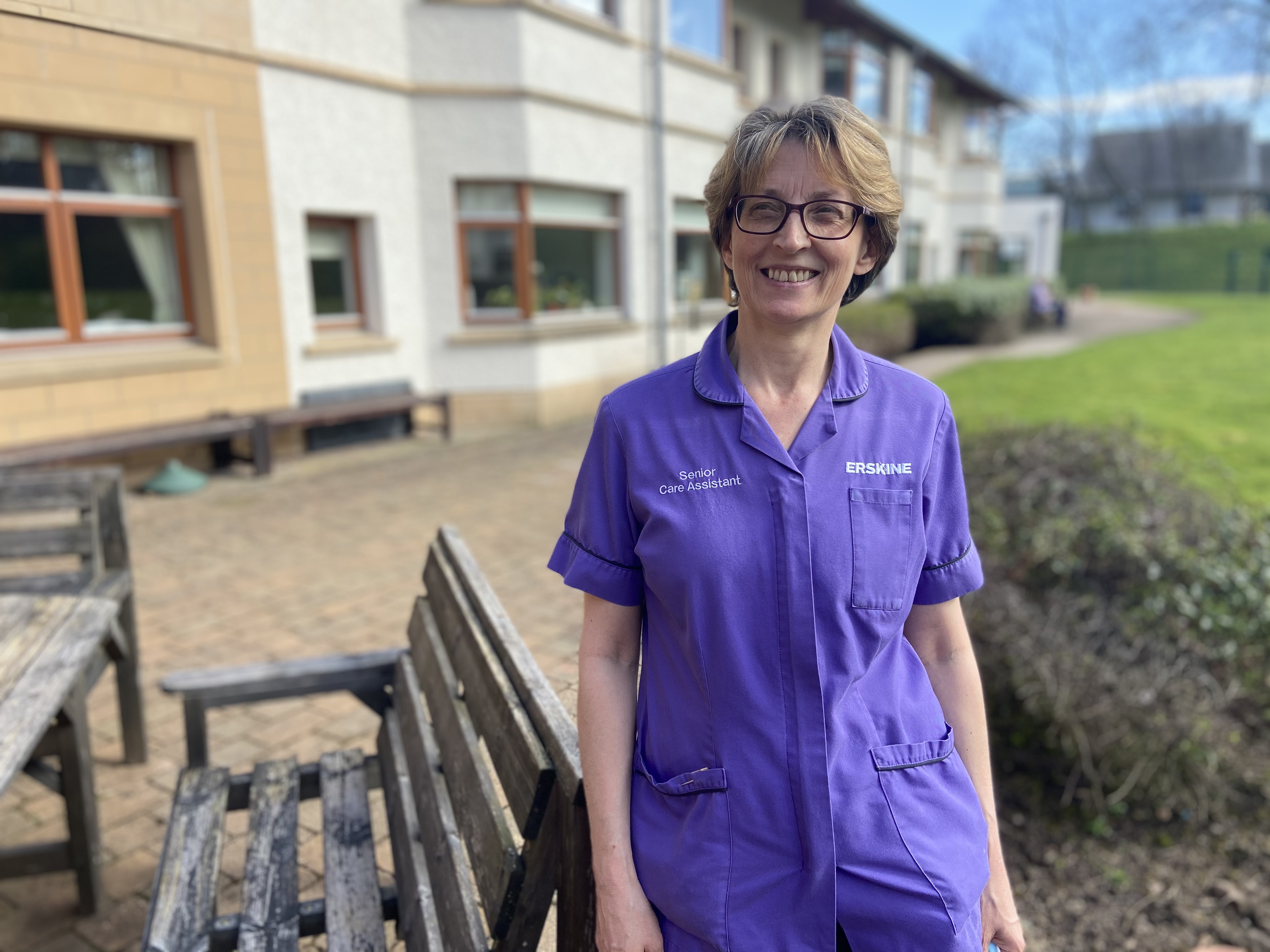 Heather believes carers "weren't looked out for" in the early stages of the pandemic, when hospital beds were cleared and patients were transferred to hospitals without being tested for Covid.
"If it wasn't for the likes of social care, where would the NHS be?" she says. "Their beds would be full all the time. We're part of that care.
"We should have the same recognition as our NHS colleagues. We do similar roles with some variants. We know our residents inside out, we make bonds with their families. We're not a two-minute fix and see you later."
'It's been horrific'
When Scotland's care homes went into lockdown in early March 2020, meaningful contact between residents and relatives was effectively cut off.
Although indoor visiting has now resumed in the majority of homes, Natasha Hamilton fears social isolation has caused irreparable damage to her mum Anne, who lives in a North Lanarkshire care home and is battling early onset dementia.
"We're losing my mum each day to dementia," Natasha, from support group Care Home Relatives Scotland, says. "She can't do anything for herself, she needs her family to stand up and say 'this can't go on'. I don't want my mum's journey to be in vain. It's been horrific."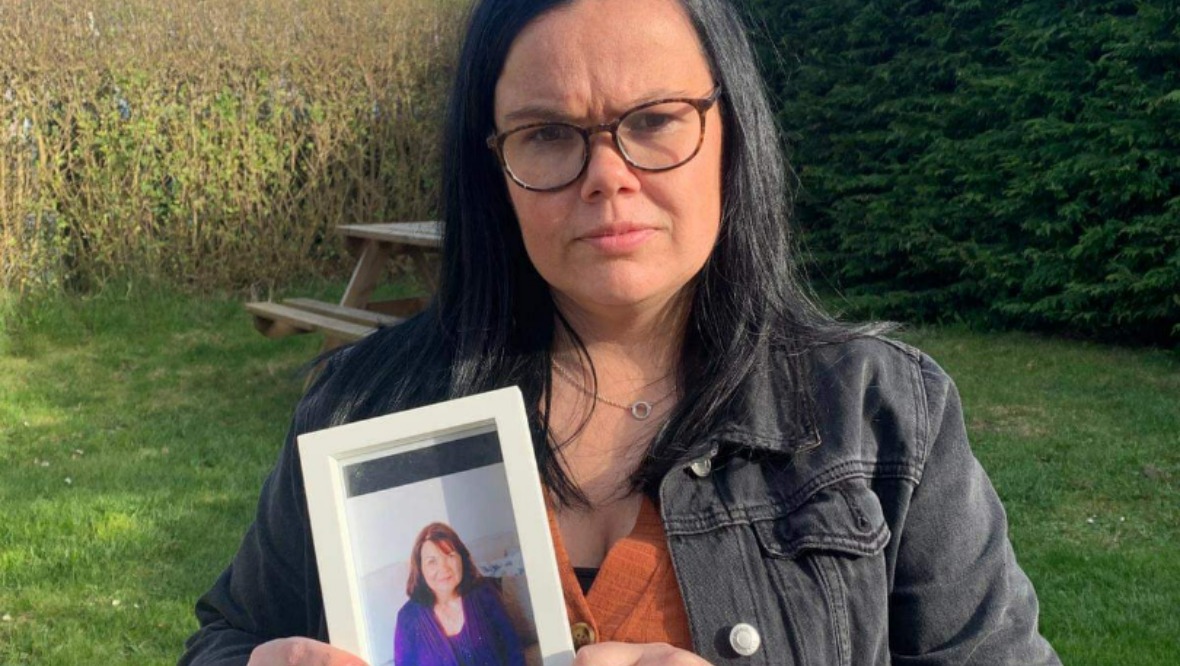 Natasha started a petition calling for emergency legislation to give nominated relatives or friends the same access rights to care homes as staff.
She now has almost 100,000 signatures and wants every political party to adopt 'Anne's Law' in memory of her beloved mum.
"I think they need to realise the system is broken," Natasha says. "The government spent a lot of money writing guidance and care providers can turn around and say 'no'. It's a postcode lottery for so many people across the country. Someone has to stand up and say that can't continue.
"I would like to see more politicians talk about it in that way and recognise why we're asking for one person to be allowed into the care home and recognise that guidance doesn't work – it needs to be enshrined in law."
Natasha's mum is only 62, but she has already lost too much time and contact with Anne.
"She cannot speak, she cannot communicate, we don't know how she feels, we don't know how she thinks. She's had her two vaccines, she's survived Covid, I don't know what else we can protect her from."
'How will I get out of this?'
Shubhanna Hussain-Ahmed effectively has two full-time jobs.
One is working with the Coalition of Carers in Scotland. The other, which easily takes up more hours of her day, is at home in Stirling – caring for her autistic son and her husband who has a neurological condition.
Because she's employed full-time, she's not eligible for a carer's allowance of £67.25 a week. Those in full-time education or receiving a state pension are also not eligible. She firmly believes that needs to change.
"From between 2011 and 2018 my sole income was carer's allowance; I have never been so poor in my life and I don't say that lightly," she says. "I was thinking 'how am I ever going to get out of this?'. It traps you in poverty.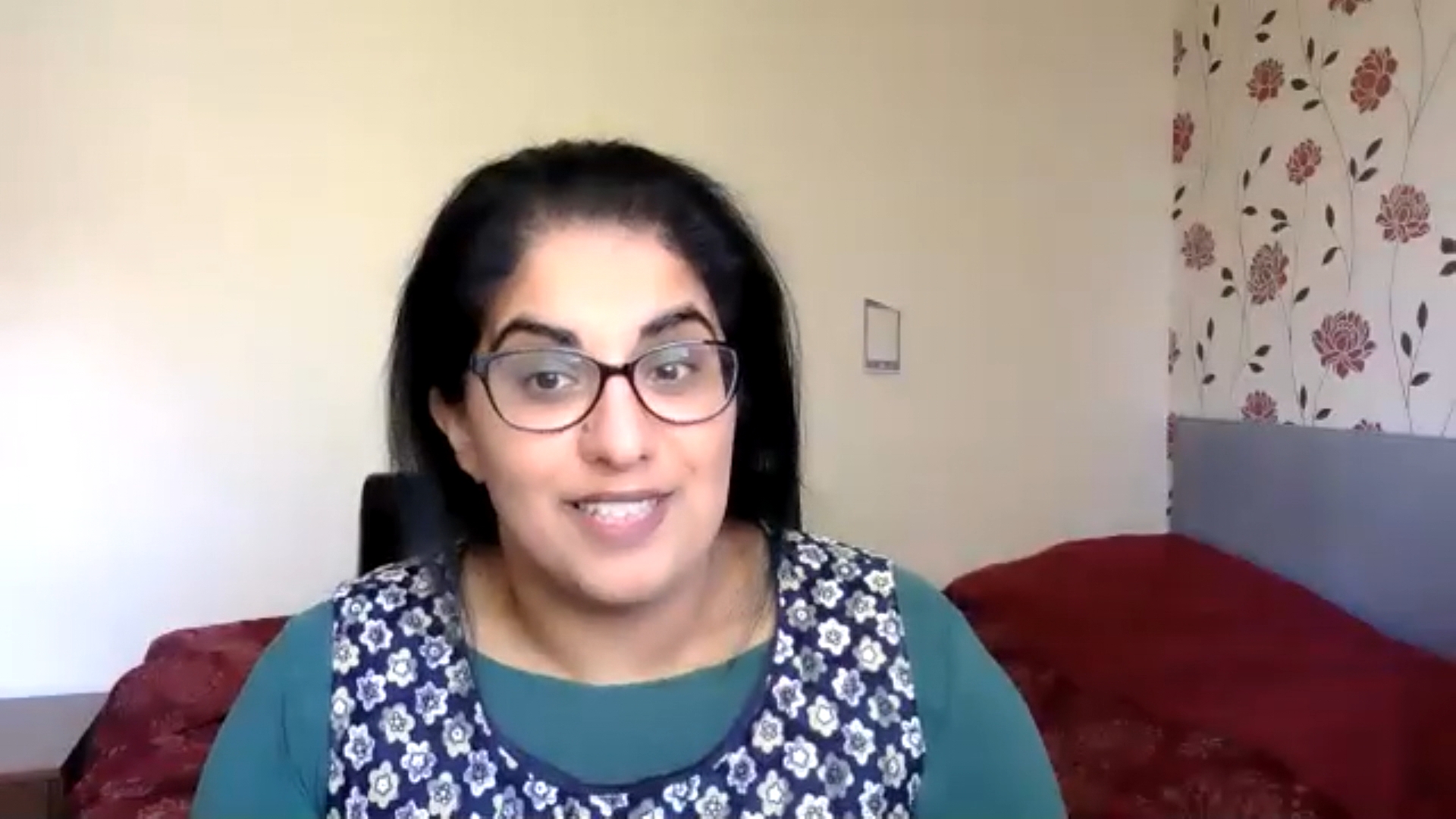 "So when they say that carer's allowance eliminates carers' poverty, that is utter nonsense."
Over the course of the pandemic, around 400,000 Scots have taken on caring roles, bringing the unpaid carers workforce to 1.1 million.
But according to a recent Scottish Government publication, only around 10% are eligible for carer's allowance.
"That is something that needs to be addressed," says Shubhanna. "It needs to be completely reformed.
"You would think that the largest care workforce in Scotland would be a priority, but it doesn't feel like that. Carers need to feel like they are being listened to and they're involved and being treated as experts when decisions are being made about support for them and people they care for.
"The social care system as it currently stands is generally not fit for purpose."
As part of any overhaul, Shubahha believes questions about whether social care is institutionally racist need to be openly addressed.
One of her hardest challenges during the pandemic has been finding the right care for her mum.
"Social care was never designed to meet the needs of diverse communities, that's never been more apparent than right now," she says.
"My mum doesn't speak English. Local and national services are practically non-existent. Why do we have that problem?
"We've made very little headway in supporting carers from black and ethnic minority communities over the years."
'Race to the bottom'
Originally from Spain, social care worker Carmen Simon has lived in Edinburgh for more than 12 years.
"I've noticed a deterioration of my terms and conditions in the last decade, there's no pay reviews, we are losing contractual sick pay, holiday entitlement… contracts change hands, employers take the chance to offer worse terms and conditions to the workforce.
"It's called the race to the bottom.
"Providers want to get contracts on the cheap and the ones that pay are the workers and those receiving the support. Social care should be publicly owned, that's the way forward."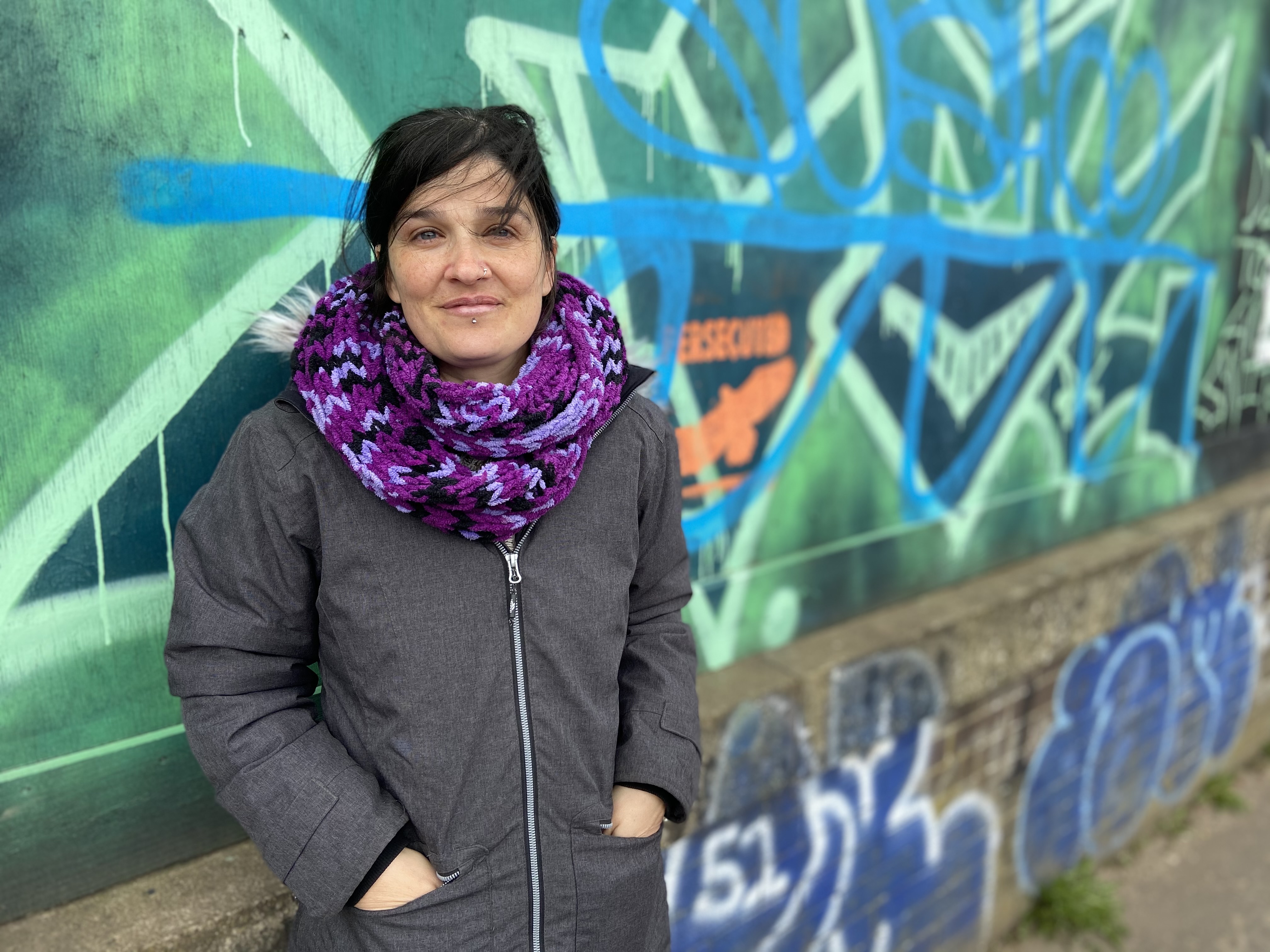 She believes cost is often the driving force of social care assessments, rather than need, compassion or duty of care .
"We need to look at social care and think 'how can we invest so everyone is receiving proper support and care?'. If we invest in prevention and early intervention, we are going to save taxpayers' money in the long term, we avoid people getting into more complex situations.
"After World War Two we made the decision that we needed an NHS and we did it. For me, it's a matter of political decisions. Now we are all talking about social care, I think people are aware of the service and support we provide.
"Sooner or later all of us will very likely rely on social care."
What are the parties pledging?
Scottish Liberal Democrats
Scrap charges for care-at-home services;
Give relatives of care home residents 'essential caregiver' status.
Scottish Labour
The creation of a national care service;
Improved pay and conditions for social care staff.
SNP
Establish a new national care service;
Scrap charges for non-residential services;
Create a national fair wage.
Scottish Conservatives
Make social care sustainable;
Fund dementia research.
Scottish Greens
Creation of a national care service;
Better pay and conditions for carers.