The SNP's hopes of winning a Holyrood majority are "hanging in the balance", according to the final election poll by Ipsos MORI for STV News.
Nicola Sturgeon's party need at least 65 seats to secure what they believe will be a mandate for a second independence referendum.
While a seat projection – to be treated with caution due to the nature of the electoral system – suggests the SNP could return 68 MSPs, the difference between a potential seven-seat majority and falling short of one is likely to come down to a handful of crucial tightly-contested seats.
And among likely voters, 12% and 14% told pollsters that they could still change their mind before they cast their constituency and regional votes respectively.
Under our calculations based on the new poll, the Scottish Conservatives would remain the biggest opposition party on 27 seats, with Scottish Labour on 19, the Scottish Greens on 11 and the Scottish Liberal Democrats on four.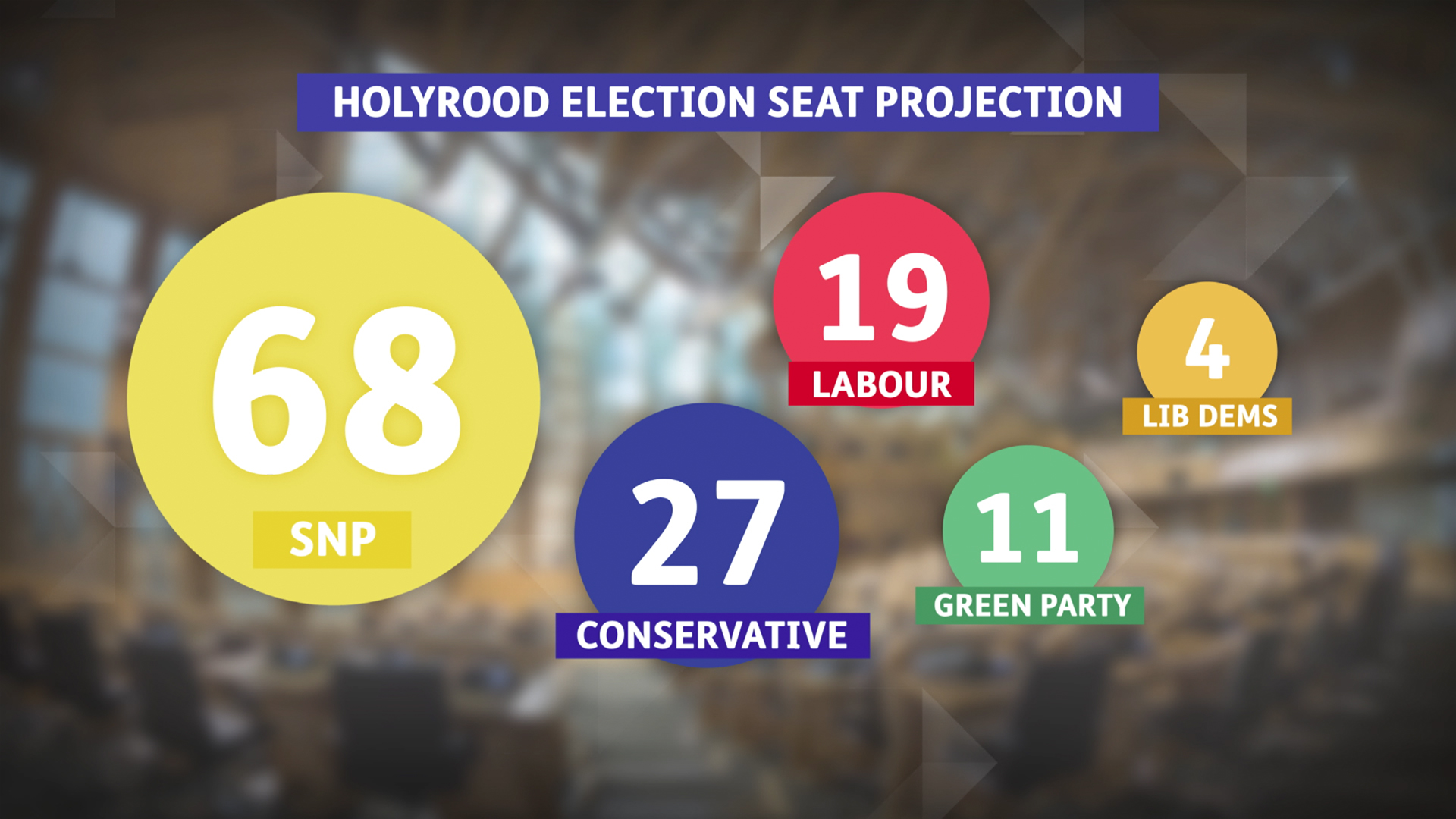 With just 2% of the regional vote, former first minister Alex Salmond's new party Alba would probably fail to win a seat should the poll be replicated at the ballot boxes on Thursday.
Voting takes place across the country between 7am and 10pm, but unlike most elections which see declarations held through the night, the count won't begin until Friday morning due to the pandemic.
Final results are not expected to be known until Saturday afternoon at the earliest, with some declarations possibly not coming until Sunday.
The poll also saw an even split on Scottish independence, with 50% both for and against leaving the UK.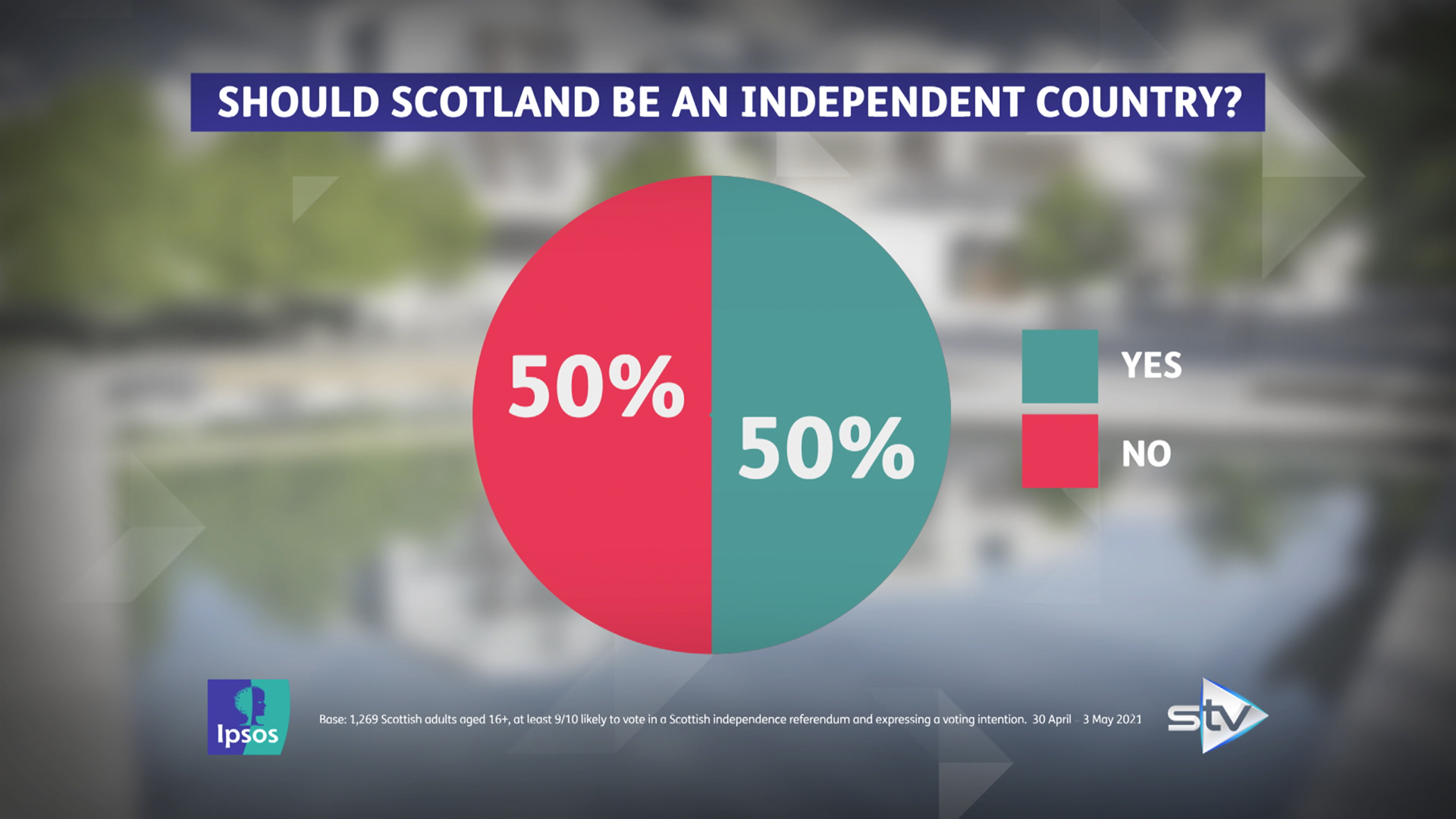 Emily Gray, managing director of Ipsos MORI Scotland, said: "Whether there will be a SNP majority or not hangs in the balance.
"The election result may come down to how the parties perform in a small number of key marginal seats, as well as in the regional vote, which is likely to prove particularly important in determining which party is in second place.
"With a relatively high percentage of voters still saying they've not definitely decided, all the parties still have something to play for tomorrow."
Ipsos MORI interviewed a representative sample of 1502 over 16s by telephone between April 30 and May 3.
Constituency vote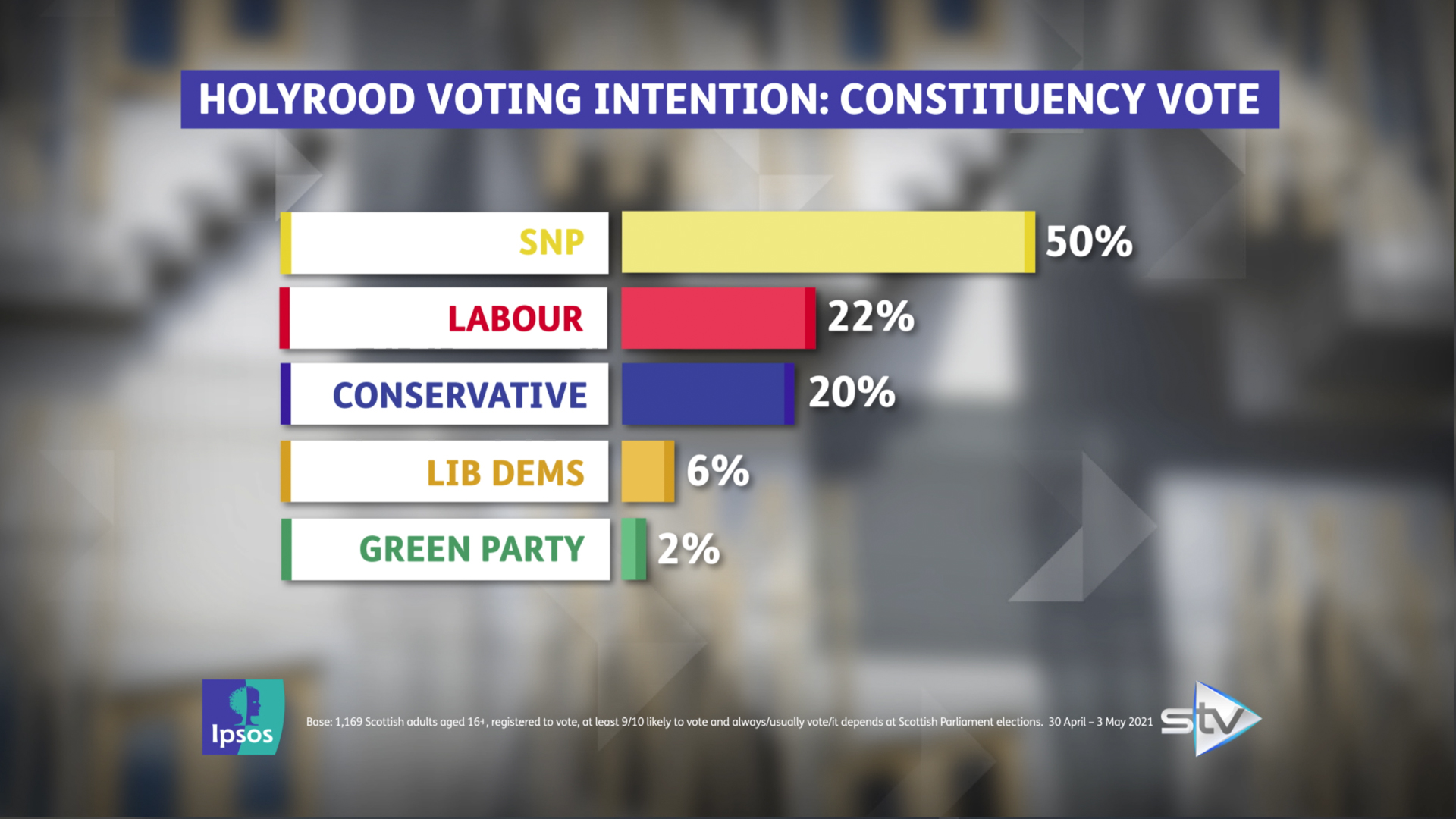 Regional list vote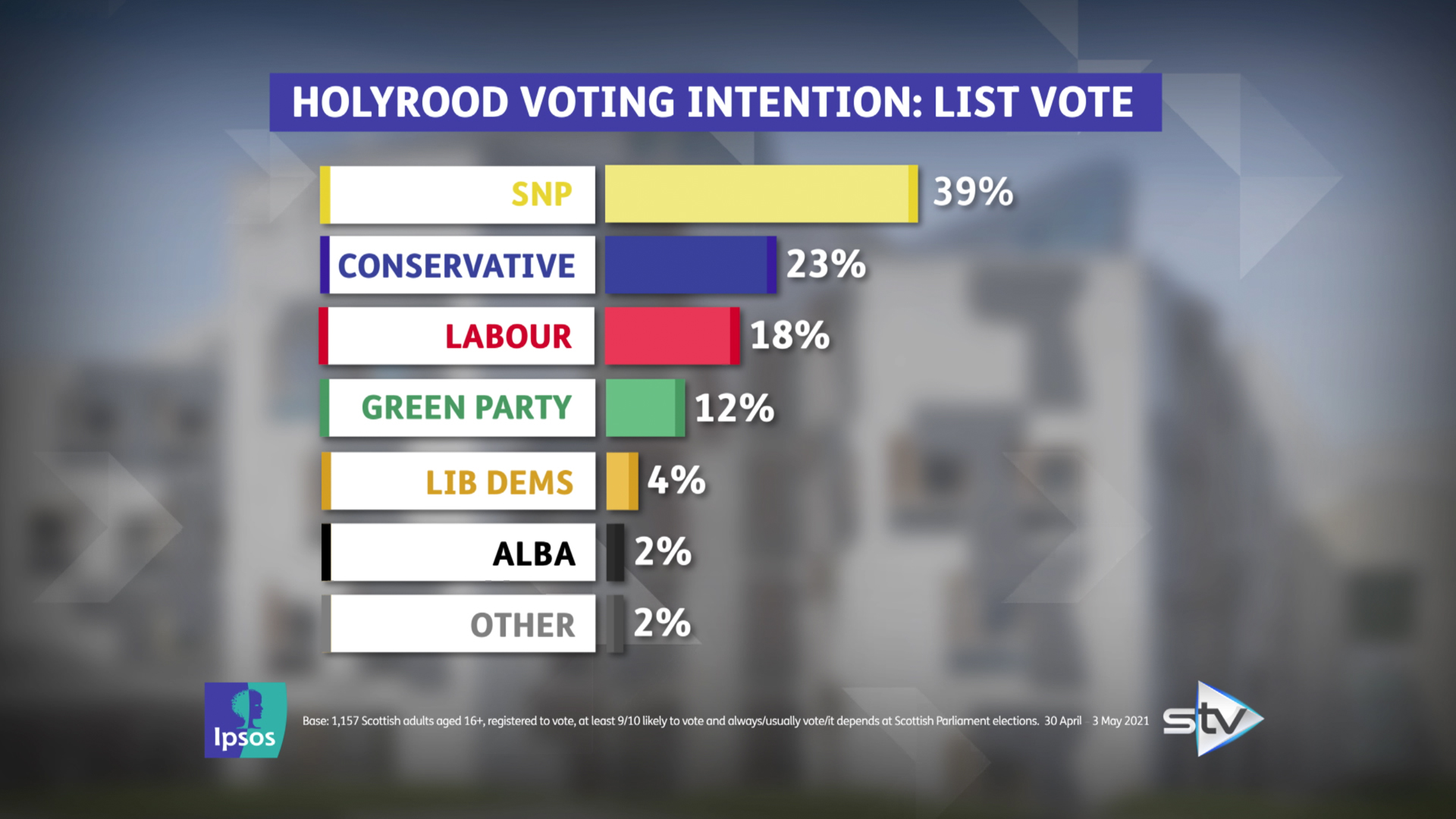 Analysis: 'Poll does nothing to recast narrative'
By Bernard Ponsonby, STV special correspondent
Today's Ipsos MORI poll for STV News, although showing movement from the corresponding poll of a month ago, doesn't do anything to recast a narrative about this election that was established well before it was called.
In short, the SNP will win this election, according to our poll, and in all likelihood will win enough seats to win an outright majority. The Tories will hold on to second place, according to our findings, and the Scottish Greens are in for a record haul of seats with Alex Salmond's Alba Party failing to win anything.
Read more here.