The SNP's powersharing alliance with the Scottish Greens will continue, a key ally of Humza Yousaf has said.
Jamie Hepburn said the deal, agreed in August 2021, would remain in place – despite warnings from veteran SNP MSP Fergus Ewing about its impact.
Ewing, a former rural affairs secretary, has recently become a fierce critic of the Scottish Government over policies such as deposit return and highly protected marine areas (HPMAs) – both of which have been put on hold – and its failure to meet the timetable for the dualling of the A9 road from Perth to Inverness.
In a podcast, he hit out at the "toxic atmosphere amongst the SNP group in Holyrood", saying that "there's many people in the Cabinet and the leadership that haven't uttered a word to me or vice versa for well over a year".
Ewing also said he did not believe independence supporters could win a referendum if one was held in the next few years, because of "extremist" policies, such as gender self-identification, HPMAs and the deposit return scheme.
Hepburn, appointed minister for independence by the First Minister, refused to say if Yousaf was closer politically to Ewing or the Scottish Green co-leader and Government minister, Patrick Harvie.
"That would be a question for the First Minister," Hepburn said.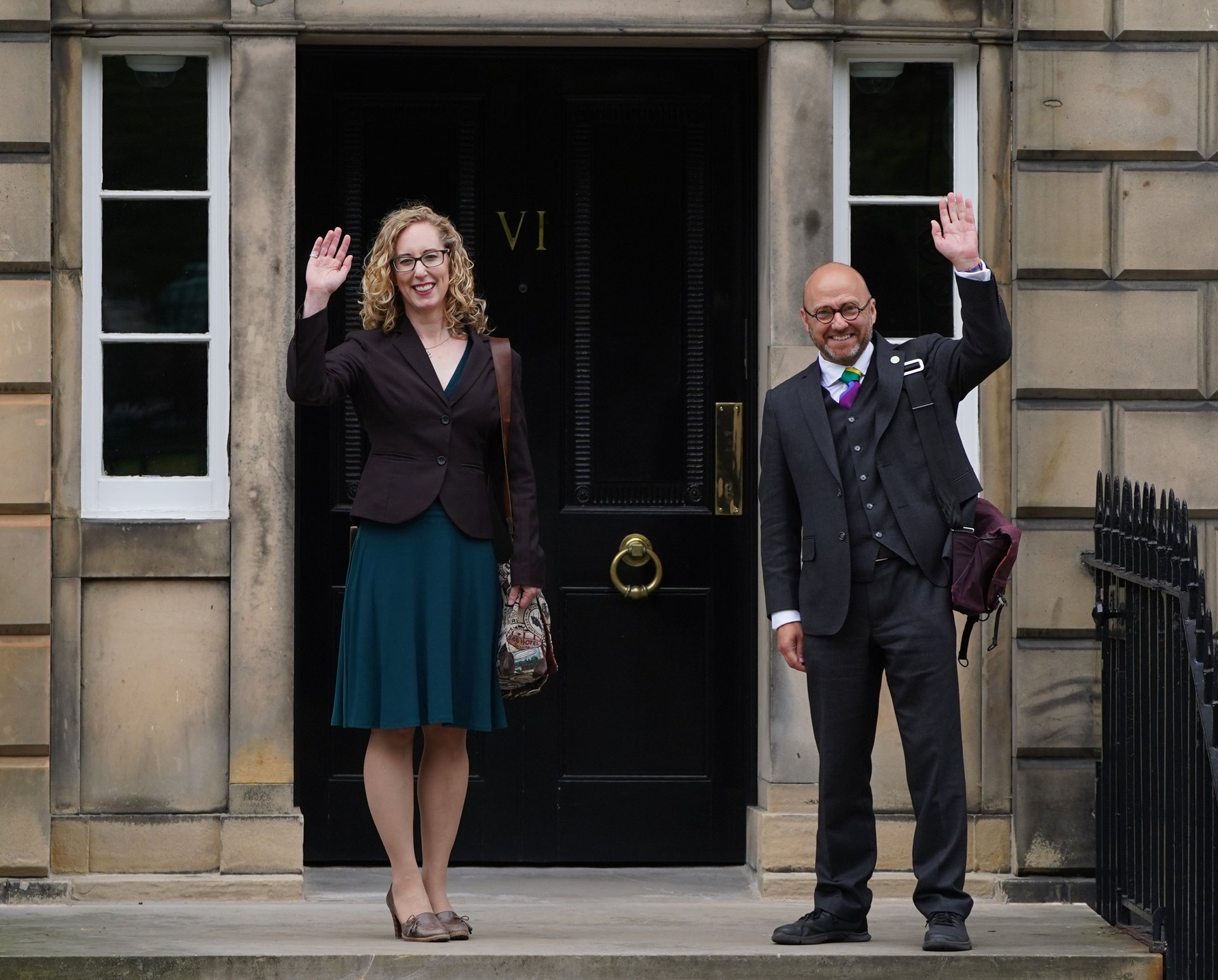 But speaking on BBC Radio Scotland's Good Morning Scotland programme, he was clear the coalition agreement with the Greens would continue.
Hepburn said: "We have an agreement with the Scottish Green Party to serve in Government with them, that was endorsed incidentally by about 90% of SNP members, that agreement was put to the membership of the Scottish National Party and they endorsed it.
"So we have that agreement and we will continue to work with them."
Pressed on the atmosphere within the SNP group at Holyrood, Hepburn stated: "I have known Fergus Ewing for a long time, I have certainly not ignored him over the last year.
"I don't know if that means I don't qualify as a senior figure in the SNP.
"All I can say is I don't agree with Fergus's assessment of the environment in which the Scottish National Party's parliamentary group is operating in."
He also insisted, as Yousaf did on Thursday, that independence supporters would win any future referendum.
The First Minister, speaking as he published the latest Scottish Government paper in support of independence, claimed a vote would be won "comprehensively", despite recent opinion polls putting support for leaving the UK at less than 50%.
Hepburn said: "We're in the middle of building a compelling, progressive case for independence through the Building a New Scotland series of prospectus papers. And any referendum, I would predict, we will win."