The SNP looks set to win a majority at next May's Scottish Parliament election, according to a new poll.
The Ipsos MORI/STV News poll found 55% backing for the SNP in the constituency vote and 47% in the regional list vote.
That could give them 73 MSPs in the 129-seat Holyrood chamber.
It also found 56% backing for Scottish independence – in line with a number of recent polls showing similar support for 'Yes' – while only 23% are optimistic about Brexit.
The Scottish Conservatives were second in the Holyrood poll with 22% of intended constituency and regional votes.
Scottish Labour took third place with 14% of intended constituency votes and 16% of intended regional votes.
Using those predicted percentages, the Scottish Conservatives would take 27 seats, while Scottish Labour would have 19.
Both the Scottish Green Party and Scottish Liberal Democrats are predicted to win five seats.
Scottish independence
Support for Scottish independence has remained fairly stable.
In October, a previous STV/Ipsos MORI poll found that once undecided voters were stripped out, an unprecedented 58% of Scots would vote 'yes' in an independence referendum, with just 42% choosing to remain in the union.
In this new survey, 56% said they would vote for independence, with 44% voting against.
However, around a quarter of people do not appear to hold a completely definitive position. On a scale of one to ten, where one indicated complete support for independence and ten complete support for the union, 25% put themselves between three and eight.
This suggests that their position on the constitutional question may be less definitive than that of the 73% of people who put themselves at one/two or nine/ten.
Party trust
The SNP was found to be the most trusted party in Scotland to deal effectively with a wide range of issues.
Even on education, a policy area where the Scottish Government has been the target of criticism in recent years, the SNP was found to be the most trusted of the three main parties.
The poll found that 59% of people trust the SNP "a great deal" or "quite a lot" to deal effectively with managing education and schools in Scotland, compared with just 40% who say the same of the Scottish Labour Party, and 33% who trust the Scottish Conservative Party on the issue.
Brexit
The survey found around half of Scots (53%) are pessimistic about the likely impact of Brexit.
A quarter (23%) are optimistic, while a quarter are neither pessimistic nor optimistic, or are unsure how they feel about it.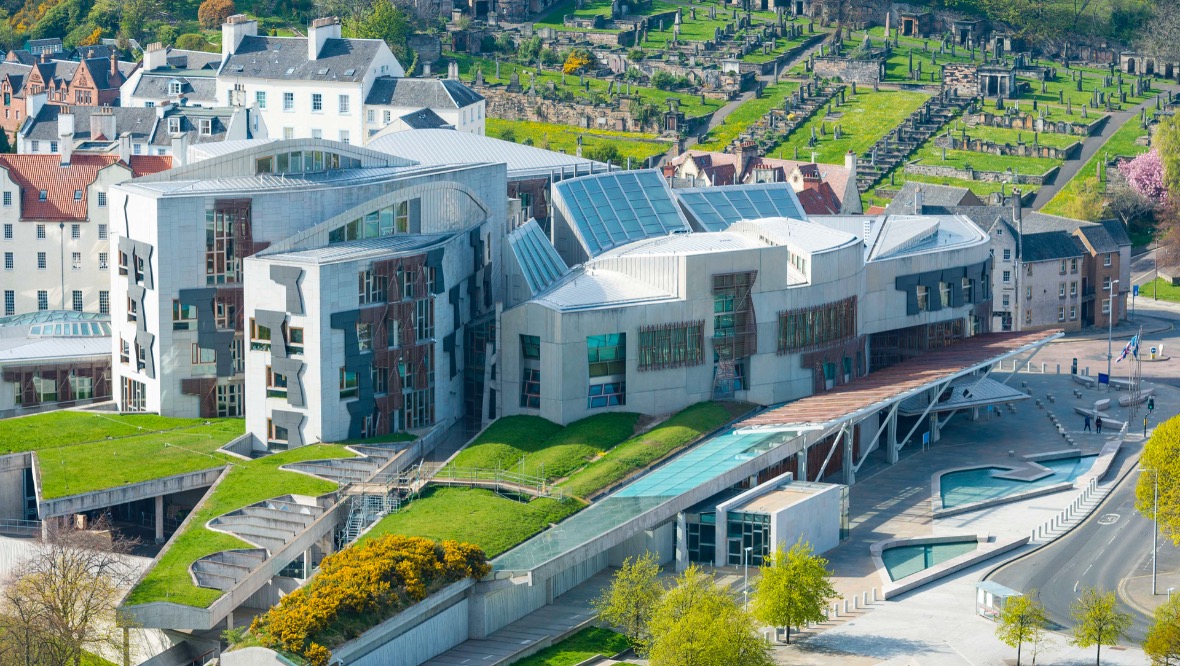 The poll was conducted by Ipsos MORI between November 20 and 26, with 1006 Scots interviewed via telephone.
Emily Gray, managing director of Ipsos MORI Scotland, said: "Our latest polling results are clearly very favourable for the SNP, with support both for the party and for an independent Scotland remaining high.
"The party's record on key issues such as the economy, education and public services has been much criticised by the Conservatives in recent months.
"However, those messages do not appear to be cutting through with Scottish voters, who trust the SNP much more on the economy, education and the NHS than they do any other political party."
STV News is now on WhatsApp
Get all the latest news from around the country
Follow STV News
Follow STV News on WhatsApp
Scan the QR code on your mobile device for all the latest news from around the country