An SNP MSP has been told off by his sister during FMQs after he accused the Scottish Greens of being "wine bar revolutionaries".
Fergus Ewing was visibly angry as he criticised both the Scottish Government and the Green Party over their plans for a transition away from oil and gas.
"Here in Scotland and the UK we will need, and continue to need and rely on, gas for decades to come," he told Humza Yousaf on Thursday.
"The gas is imported in many cases from the USA but their gas is produced with over four times the carbon emissions of Rosebank."
Rosebank, which lies west of Shetland, is the single biggest undeveloped oil field in the UK.
There are proposals to begin extracting oil and gas from it as the country deals with a cost of living crisis.
But campaigners warn it will have a detrimental impact on the environment.
Fergus – the MSP for Inverness and Nairn – warned the First Minister against transitioning away from fossil fuels, and from opposing the Rosebank plans.
He said: "Therefore does the First Minister agree with me that sacrificing development of our own gas resource would not only decimate tens of thousands of highly-skilled, well-paid jobs in a form of economic masochism advocated by the winebar revolutionaries in the Green Party but also make climate change worse, actually worse, not better?"
Fergus pointed in the direction of the Greens who were seated to his right at Holyrood, which saw cheers from the Conservative benches.
But before Yousaf could answer, deputy presiding officer Annabelle Ewing – the MSP for Cowdenbeath – cautioned her brother over the remark.
"Before the First Minister responds I would remind all members of the requirement to treat each other with courtesy and respect," she said.
Fergus and Annabelle's mother is Winnie Ewing, a former president of the SNP who served as an MP, an MSP and an MEP throughout her life.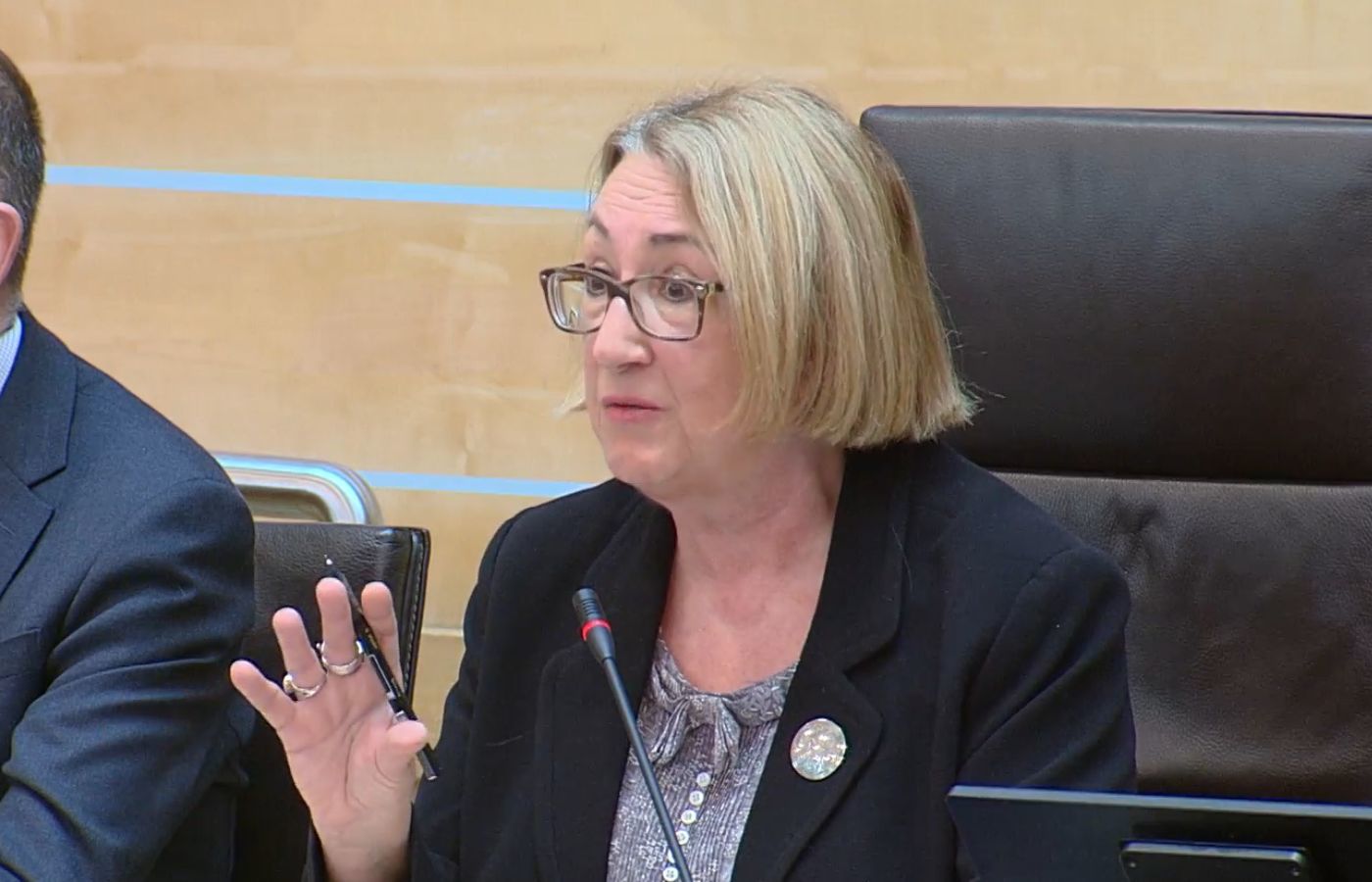 The First Minister added: "I've got the feeling, deputy presiding officer, that wasn't the first time you've had to tell off your brother, one suspects."
The SNP leader insisted the Scottish Government would not "leave behind" oil and gas workers.
He said that no one in the Scottish Government or the Green Party has said oil and gas extraction "has to stop tomorrow".
"We understand that a just transition means we have to take the workers with us," he said.
"The point is it's a just transition, it has to be just, and that's why we believe we must accelerate that just transition with further investment in those non-fossil fuel alternatives."
Yousaf said oil and gas is a declining resources in Scotland as he stressed the need for greater production of renewables.
"A net zero Scotland will not only be less reliant on importing oil and gas but hopefully be a net exporter of clean and greener energy in the UK and beyond," he added.