An SNP MP has urged independence supporters to shun the use of words like "imprisoned" and "shackled" in response to the Supreme Court's verdict on a second referendum.
Stewart McDonald, the party's spokesperson for defence, said on Thursday that the campaign for independence is not a "liberation struggle".
McDonald's comments came after Supreme Court judges unanimously concluded on Wednesday that it would be outside the competence of the Scottish Parliament to hold a referendum without the consent of Westminster.
Following the ruling, First Minister Nicola Sturgeon said she would not "allow Scottish democracy to be a prisoner of Westminster".
She said the ruling "exposes as myth any notion of the UK as a voluntary partnership".
Sturgeon also previously said in June this year she would not allow "Scottish democracy to be a prisoner" of former Prime Minister Boris Johnson.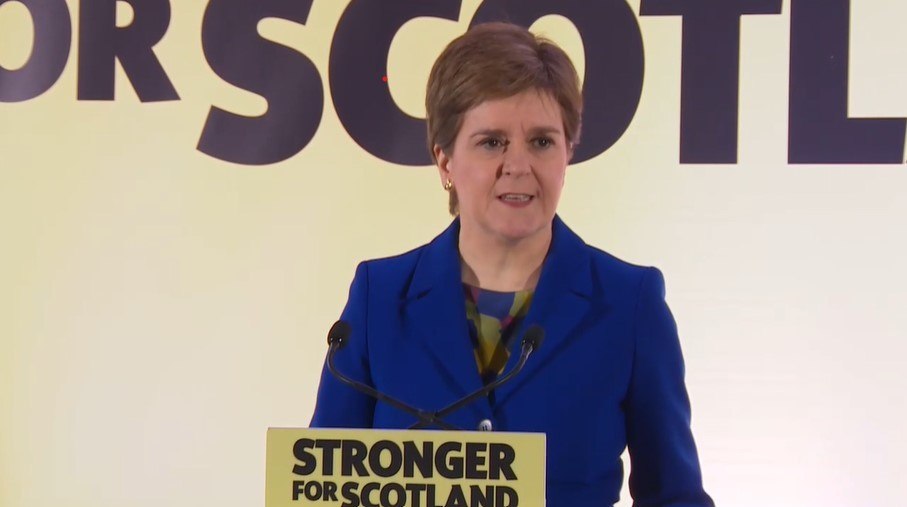 SNP MP Allan Dorans, who represents Ayr, Carrick and Cumnock for the party, told Prime Minister Rishi Sunak that Scotland is "shackled, imprisoned in this involuntary and unequal union".
However, in a series of tweets responding to Wednesday's Supreme Court verdict, McDonald, the MP for Glasgow South, said: "Scotland is not a colony and our people are not oppressed. We didn't need the court to tell us this – it was in the Scottish Gov't white paper in 2013. That fact was correct then and remains correct today.
"Our campaign must therefore reflect this. We are a movement that's inclusive and outward looking, conscious of our history and with a keen eye on the future.
"So although the court has made clear the consent aspect of the union lies with Westminster, we must shun talk of being imprisoned or shackled. Our campaign is not a liberation struggle, but one of democratic, social and economic renewal and empowerment."
The SNP's Westminster leader Ian Blackford used similar language in response to the verdict and said the "very idea that the United Kingdom is a voluntary union of nations is now dead and buried".
The Scottish Greens co-convener Lorna Slater said in response to the ruling: "The Union is meant to be a voluntary partnership; the responsibility is now with the UK Government to explain how Scotland can exercise its democratic right to determine its own future. Otherwise, the Union is being imposed on the people of Scotland without democratic consent.
"We cannot accept that this UK Government will just continue to ignore our mandate for a referendum. It must now come to the table to explain how it will respect Scotland's right and ensure that we can have the referendum that we clearly voted for last year."
McDonald also rejected the idea that international communities can help with the "domestic" issue of independence.
He said: "The constitutional question is our domestic issue to consider and resolve alone. I have heard it said that there can be a role for the international community to help move us forward. I'm afraid this is a road to nowhere.
"Whilst there is much warmth & solidarity, national governments, parliaments & int'l institutions cannot help us. To pretend otherwise is to waste our energy and the patience of the electorate. This is an issue that can only be moved forward by our fellow citizens in Scotland."
STV News is now on WhatsApp
Get all the latest news from around the country
Follow STV News
Follow STV News on WhatsApp
Scan the QR code on your mobile device for all the latest news from around the country