Scottish ministers have been accused of making a "shameless attempt" to hide from missed targets on disability payments.
The claim was made by Scottish Labour who said the SNP are "breaking promises" on social security.
They highlighted the deletion of a key target on the time taken to make decisions on Adult Disability Payments.
The payment was rolled out to people living in Angus, North Lanarkshire and South Lanarkshire ahead of applications opening nationwide on August 29.
It replaces the UK Government's Personal Independence Payment.
However, Labour noted that on the Government's website, a target stating that, 'Social Security Scotland aim to make a decision in 8-10 weeks, was featured as of May 17.
But, the page on the mygov.scot website now does not include the reference.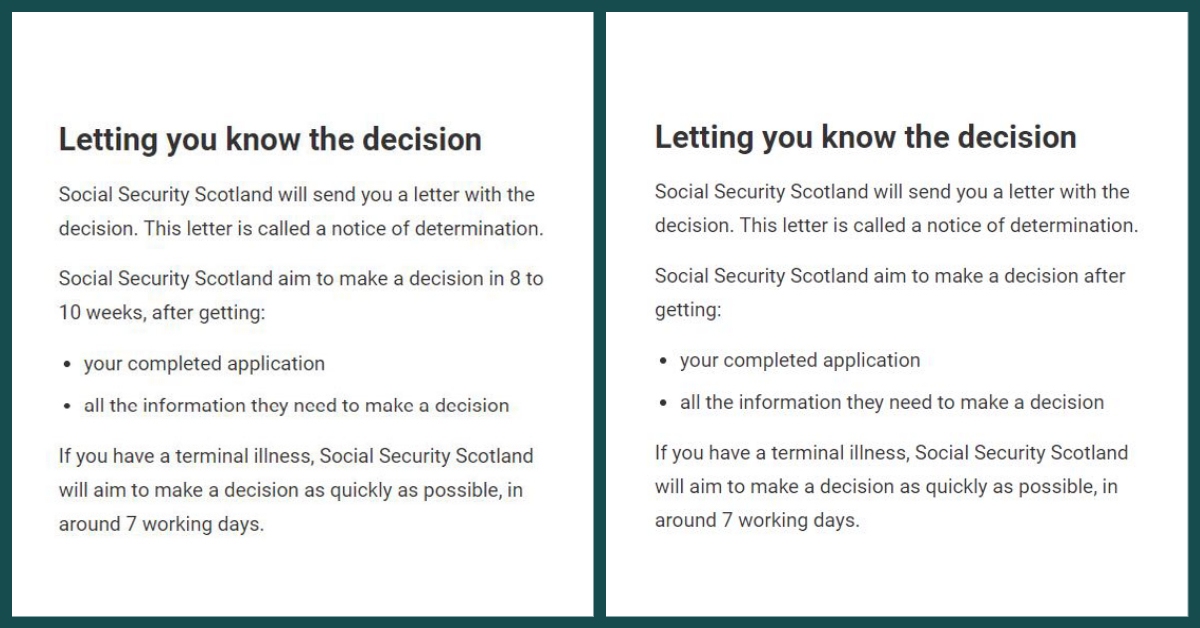 Scottish Labour's social security spokesperson Pam Duncan-Glancy said that the SNP cannot "change targets to suit their failures".
And she insisted that people need the fairer social security system they were promised.

"The SNP are already breaking promises on social security – but instead of fixing the problem, they are moving the goalposts," she said.

"This is a shameless attempt to hide the fact they're missing their targets, and they've left far too many people waiting weeks on end for the help they urgently need. 

"The SNP can't just change targets to suit their failures – people need the fairer social security system they were promised."
A Social Security Scotland spokesperson said: "Our priority is to give people timely decisions on their applications for the new Adult Disability Payment, which is still in its pilot stage, and we are committed to making the right decisions first time, reducing the need for people to appeal decisions.
"To do that, in contrast to the UK Government's approach, Social Security Scotland will collect information on behalf of people so that we have all the information we need from the start.
"Importantly, people who are entitled to Adult Disability Payment will be paid from the day they applied."