A senior Conservative MP has warned the Prime Minister against abstaining on Monday's vote to sanction Boris Johnson.
The House of Commons will hold a vote on whether to implement the recommendations of the Privileges Committee, which found the former Tory leader deliberately misled parliament on five occasions.
It recommended he be suspended for 90 if he was still a sitting MP and that he not be given a former members' pass, which gives him limited access to parliament.
MPs will be given a free vote on the report but allies of Johnson warned they could face battles with their local parties to remain as candidates at the next election if they back the motion.
Damian Green, the former de facto deputy prime minister under Theresa May, warned his colleagues not to "run away" from the report.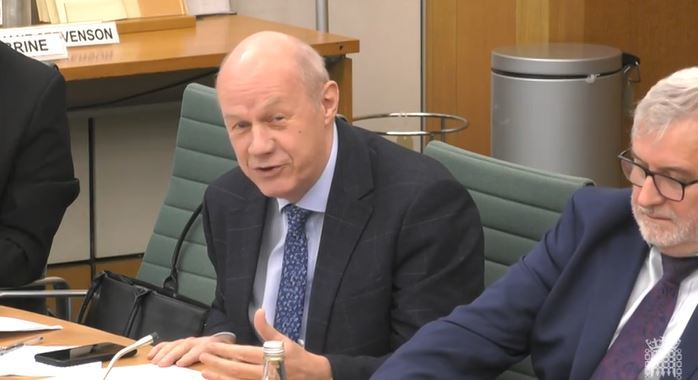 Asked by the BBC if he thought Sunak should vote on the report, he said: "I think personally it is such an important act that deliberately abstaining is not really rising to the importance of the occasion.
"Clearly it is very, very unusual if not unique to have this kind of report on a former prime minister and I am going to vote for it with a heavy heart, with sadness.
"I don't want to be doing this but it seems to me the report is very clear cut and parliament should respect its own procedures."
Downing Street said the Prime Minister will "study the report closely" but refused to say whether he will vote to approve it in the Commons on Monday.
Jacob Rees-Mogg, the former Cabinet minister who is a staunch ally of Johnson, told LBC he believes Sunak "will abstain on the basis that it is a parliamentary matter".
He described the 90-day recommendation for Johnson as "vindictive" and suggested the severity may have "helped his return, rather than hindered it".
Liz Truss, who spent 49 days in No 10 after succeeding Johnson as Tory leader, told GB News that preventing him from holding a parliamentary pass would be a "very harsh decision".
Sir Jake Berry, a former Tory party chairman who is a close ally of Johnson, conceded he was "almost certain that Parliament will vote in favour" of the report.
But he told ITV's Good Morning Britain he will "certainly be one of those in the no lobby opposing this report, because I think both the conclusions and, to some extent, the way the committee was made up in terms of this report are wrong."
Despite the Privilege Committee's report being published early on Thursday, Downing Street said Sunak "hasn't fully had time to consider the report".
"The Prime Minister takes these processes very seriously, which is why he intends to take the time to study the report closely," a spokesman added.
The sanctions proposed by the Tory-majority committee are expected to pass, with only a relatively small group of Johnson loyalists set to oppose the report's findings.