The next paper in the Scottish Government's independence prospectus series will be published on Friday, setting out its policy on rejoining the EU.
An independent Scotland would seek to rejoin the EU as soon as possible, the seventh prospectus paper will state.
The prospectus papers are designed to refresh the case for Scottish independence and were initiated by Nicola Sturgeon, with Humza Yousaf continuing the series when he became First Minister.
The previous paper, released earlier this month, described proposed immigration policies for an independent Scotland.
It proposed a cheaper and easier route for people looking to migrate to Scotland, seeking to set itself apart from the rules currently imposed by the UK Government.
As the rest of the UK would be outside the EU, an earlier prospectus paper said there would be checks on goods moving between Scotland and England – though the paper said efforts would be made to make this "smooth".
Publication of the papers is the responsibility of Minister for Independence Jamie Hepburn.
He said: "Scotland is in a unique position in that it has been taken out of the EU against its will. As a result, the people of Scotland have lost their right to live, work and study across the EU.
"EU membership is central to Scotland's future economic and social success.
"As a member, Scotland would be part of the world's largest single market of 450 million people – around seven times the size of the UK – and would advance Scotland's interests directly in the EU for the first time.
"Of course, while the EU has much to offer Scotland, Scotland also has a lot that it will contribute to the EU as a member state."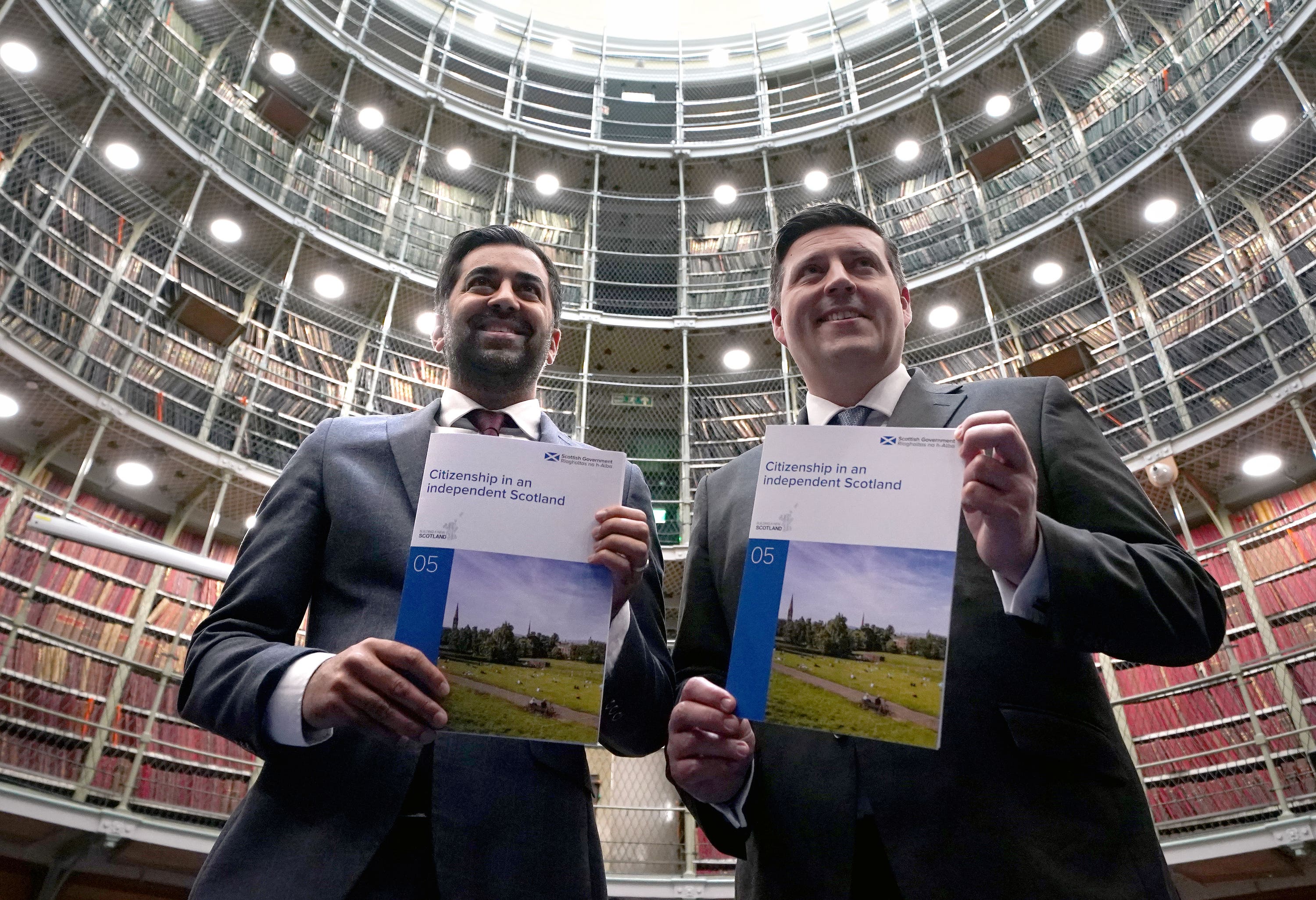 He continued: "An independent Scotland's EU membership would not be at the expense of the valuable relationships we have.
"The other nations of the UK and Ireland will remain Scotland's close and valued friends.
"But independence is the only realistic way to achieve Scotland's aim of becoming an EU member once again."
Scottish Labour leader Anas Sarwar said the SNP were ignoring issues like NHS waiting lists, the UK Covid Inquiry's requests for transparency and the "out-of-control" health board in greater Glasgow.
He said: "Humza Yousaf wants to ignore all those issues.
"The Scottish Government wants to close its eyes to all those issues and talk about something else.
"They've been found out. The SNP has lost its way, it's mired in division, it's incompetent in government and its financial mismanagement is coming home to roost."
STV News is now on WhatsApp
Get all the latest news from around the country
Follow STV News
Follow STV News on WhatsApp
Scan the QR code on your mobile device for all the latest news from around the country