The Scottish Greens being in government "scares some people," according to Patrick Harvie amid recent criticism.
The Bute House Agreement between the SNP and the Greens resulted in Harvie and fellow co-leader Lorna Slater being given ministerial office but some in the SNP have spoken out against the deal in recent months.
Chief among the critics has been former minister Fergus Ewing, who has called for the deal to be put to SNP members again for a vote, while former leadership candidate Kate Forbes has also suggested "checking in" with the rank and file on the issue.
The Scottish Greens' first-ever MSP, Robin Harper, has also hit out at the party, describing it over the weekend as "careless and cocky".
The deal was designed to shore up the pro-independence majority in the Scottish Parliament, but some of the dissent, Harvie said, is coming from the right wing of the movement.
Writing in The National responding to the criticism, Harvie compared his party with when he first joined.
"When I look at the Scottish Greens today, a lot has changed – for the better," he said.
"We have far more members, more experience at national and local level, and more profile. Most importantly, unprecedented electoral success has brought us the opportunity to put policies into practice as never before.
"And that scares some people. Some of them are from the right wing of the independence movement, who never moved on from the 'Scotland's oil' generation despite the reality of the climate emergency fossil fuels have caused.
"Sadly, some are even former Greens who never really embraced the social or economic dimension of Green politics and wanted us to be little more than an environmental pressure group.
"Both those viewpoints end up helping only the status quo, and the parties which aim to protect it."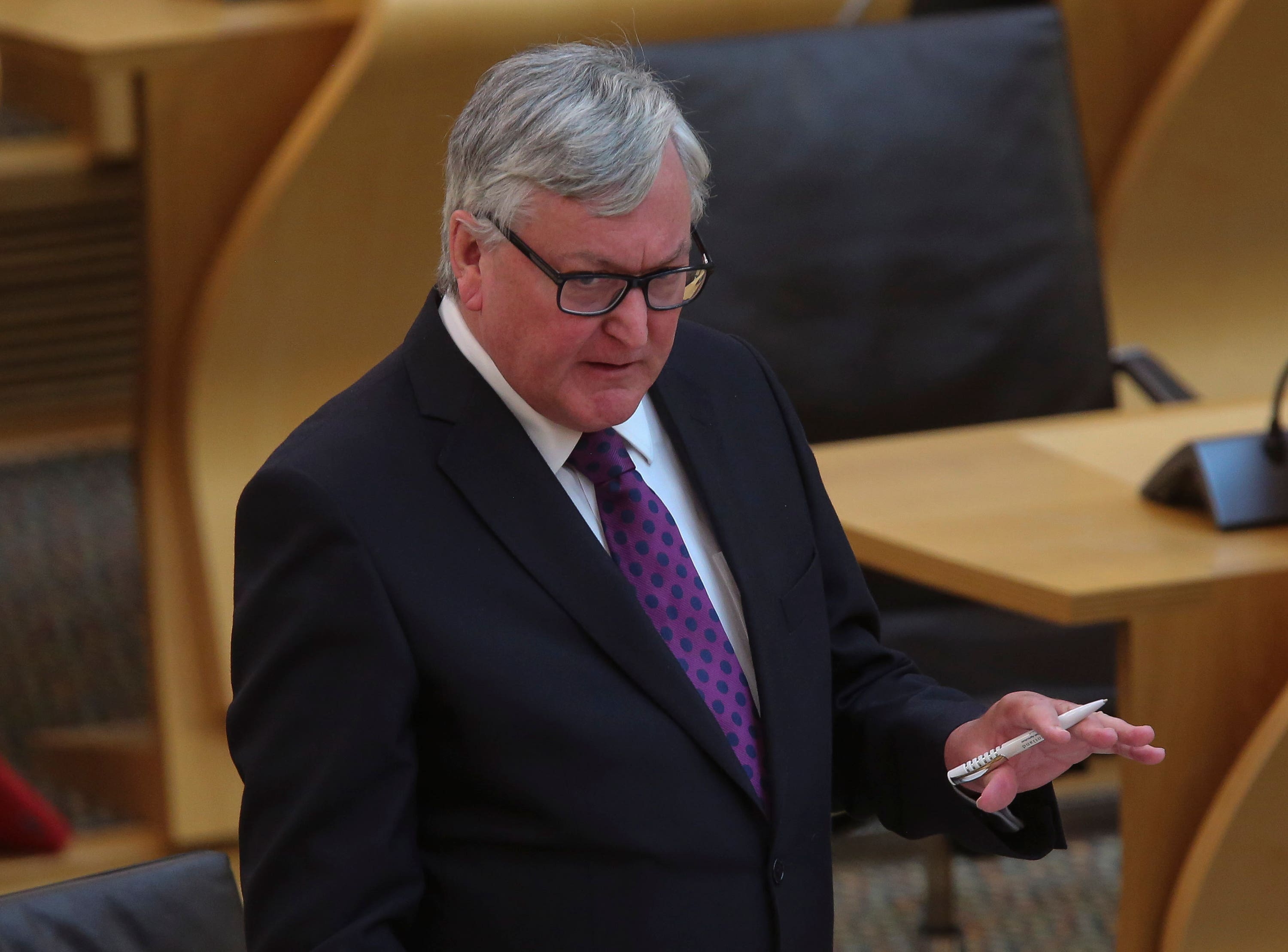 The agreement, Harvie claimed, is the "biggest asset in ensuring the policies of pro-independence parties are furthered, and ultimately in delivering independence itself".
He also took aim at the Conservatives and Labour, with a general election expected to be no more than 18 months away, claiming Rishi Sunak's Tories "expect defeat next year" and have launched a "toxic culture war".
Harvie accused Labour Party leader Sir Keir Starmer of endorsing a "hostile environment against asylum seekers, hideous welfare policies like the two-child limit, and the same transphobic rhetoric we hear from the Tories".
He added: "They can't win on policy, they have lost on credibility, so finger-pointing and name-calling is all they have left."
Scottish Tory chairman Craig Hoy accused the Green co-leader of using the fact that "people are scared of his party being in Government" as a "badge of honour".
"People have seen the reality of what has occurred as a result of the Bute House Agreement which has resulted in the extremist Green tail wagging the SNP dog," he added.
"People and businesses – particularly in rural Scotland – are scared of the anti-growth Greens who have put a block on essential road upgrades, are throwing highly skilled oil and gas workers on to the scrapheap and pushed to effectively ban fishing in our coastal communities."