The Scottish Government has been warned to "brace itself" for millions of pounds worth of compensation claims if its flagship recycling policy is scrapped.
Organisations representing businesses across Scotland said many firms have already spent significant sums of money preparing for the deposit return scheme (DRS).
On Thursday, circular economy minister Lorna Slater said the scheme could be cancelled if UK ministers do not grant an exemption to the Internal Markets Act (IMA).
The Green MSP told the Scottish Grocers Federation that if no exemption has been secured by the end of May, the Scottish Government will have to make a "proactive decision" as to whether it is "viable".
The DRS would introduce a 20p deposit on the price of drinks in cans and bottles which is repaid to the consumer when they are returned to a retailer or reverse vending machine.
Many businesses in Scotland have already spent money to ensure they comply with the new rules, which were due to be introduced in August this year but were pushed back until March 2024 by Humza Yousaf.
Similar schemes are set to be introduced across the rest of the UK in 2025.
Colin Wilkinson, managing director of the Scottish Licensed Trade Association, criticised the Scottish Government for leaving it so late to get permission.
He said: "This gets more farcical by the day. In my view, the Internal Market Act (IMA) issue is like building a 20-storey tower block in Princes Street, Edinburgh, and then applying for retrospective planning permission. Who would be so presumptuous?
"Lorna Slater has effectively torpedoed the scheme. Businesses have already pulled resources from preparing for the scheme and it is unlikely they'll revisit it now until the IMA situation is resolved – if it ever is – before the end of the month."
Wilkinson said supermarkets may be looking to remove drinks sales from home deliveries so they don't then need to comply with takeback regulations.
"You can understand why," he said, "but what happens to people who rely on home deliveries? It's another potential nail in the coffin for the farce that is DRS.
"Earlier this month, we said that while we welcome the fact the scheme's implementation has been paused until March 2024, it is imperative that this should be used as a window of opportunity to revisit DRS and make it both workable and practicable for both businesses and consumers.
"If the scheme is cancelled and millions of pounds wasted, the Scottish Government will have to brace itself for the compensation claims that will inevitably start pouring in."
The policy has been supported by environmental charities but opposed by some Scottish businesses.
The Scottish Government said it has been in discussion around an IMA exemption for two years, but the UK Government said it only received an official request in March.
The Federation of Small Businesses (FSB) said firms have already spent money expecting the proposals to go ahead.
Colin Borland, the organisation's director of devolved nations, said: "On top of the £365 registration fee that producers should have paid – albeit that, so low is industry engagement, only a fraction have signed up.
"However, it's unlikely that many smaller firms will have shelled out thousands for reverse vending machines yet, which is something.
"Businesses will, though, have spent time and money poring over the rules, revising their business plans and cost base. They might even have decided to withdraw from the Scottish market."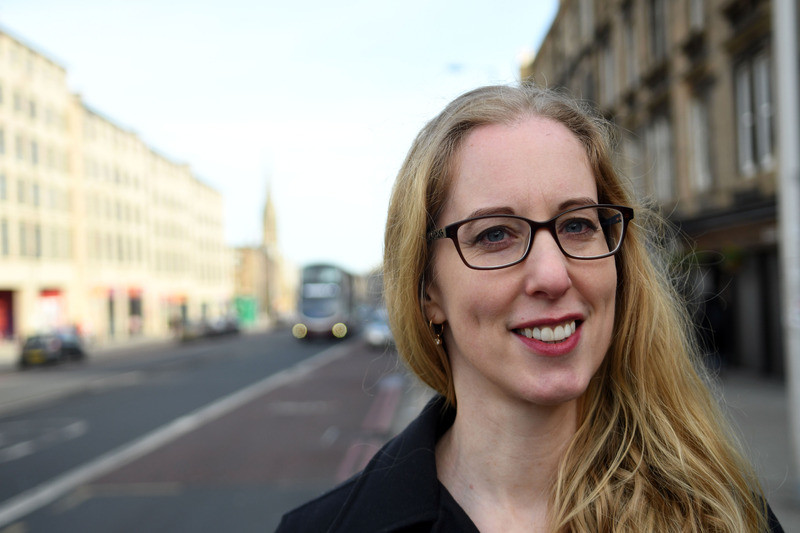 Circular economy minister Lorna Slater said: "We have engaged with the UK Government in good faith on the exclusion for Scotland's deposit return scheme for nearly two years now.
"The UK Government needs to do the right thing and agree an exclusion now to give businesses the certainty needed to prepare for the launch of the scheme in March.
"We are grateful to all businesses for the investment they have made in preparing for Scotland's deposit return scheme. This investment will be important for the success of the scheme.
"The UK Government will be responsible for their decision, and any implications it will have for all those businesses that would lose significant investment."
A UK Government spokesperson said: "UK Government ministers received a formal request for a UKIM Act exclusion for the Scottish Government's deposit return scheme on March 6, 2023.
"The Scottish Government has since been reviewing and paused the scheme until March 2024 to allow it more time to address concerns raised by businesses.
"It therefore hasn't been possible yet for us to fully assess the impacts of the exclusion request on cross-UK trade, firms and consumers.
"We will continue to engage with the Scottish Government to realise our shared ambition to improve the environment while meeting the needs of consumers and businesses across the UK."