The Scottish Government has removed ministers' Twitter accounts from their online profile pages.
The webpages which provide information about the politicians who run the country include their job titles, a list of their responsibilities and a short biography.
Until recently, the individual profiles, including deputy first minister John Swinney, included links to the MPs' Twitter accounts.
They would originally be listed underneath their emails but have since been deleted.
It follows cabinet ministers being criticised for sharing inaccurate information on their Twitter accounts.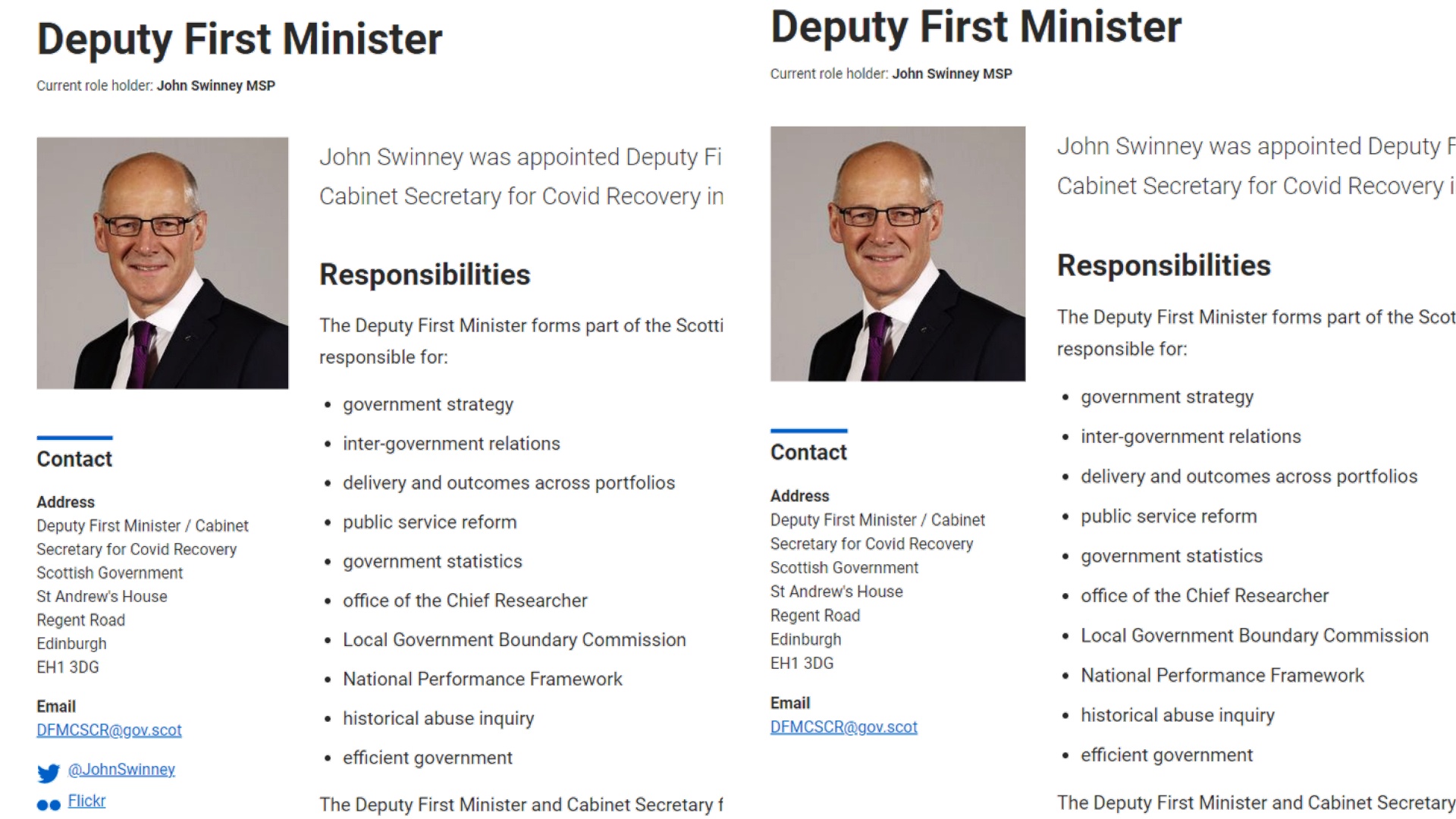 Last year, Swinney said he was sorry for sharing a graphic about face masks he posted on social media after it became clear it was unverified.
Responding to a Freedom of Information request regarding Swinney's Twitter, the Scottish Government previously said: "Although the @johnswinney Twitter account name is stated on the Gov.scot website, the content of that account is not held or managed by Scottish Government as a public authority.
"It is a personal account on an external social media platform which was created by and is managed personally by Mr Swinney."
The Twitter accounts of finance secretary Kate Forbes, health secretary Humza Yousaf, constitution secretary Angus Robertson, transport minister Michael Matheson, and others have all be removed.
It comes after the world's richest man Elon Musk took over the platform. Musk laid off half of Twitter's workforce before seeking to rehire some of them to plug staffing gaps.
The company's attempt to introduce a new version of its Twitter Blue subscription package – giving users a verified blue tick badge if they pay £6.99 a month – has also been mired in confusion after it was launched, only to be pulled barely a day later.
New grey "Official" badges to identify authentic, verified accounts have also been rolled out, taken down and then launched again in recent days, further adding to the confusion around the platform's future.
Nicola Sturgeon's profile page links to the official Scottish Government First Minister Twitter account @ScotGovFM.
A spokesperson for the Scottish Government said: "Following a review of this section of the website it was updated to ensure consistency and accurately reflect how ministers can be contacted via the Scottish Government with links to ministers' pages on the Scottish Parliament website added."