Business owners have demanded new Prime Minister Liz Truss roll out support immediately amid the cost of living crisis or risk customers already under their own financial strains bearing the burden.
The incoming Downing Street leader told a rain-lashed crowd outside Number 10 she believed the UK can "ride out the storm" in the face of the worst fall in living standards for a generation after officially succeeding Boris Johnson in the top job.
In torrential conditions, the PM said she would "take action this week" to deal with rising energy bills.
Over 400 miles away in Paisley, where Truss spent time growing up, those facing the deluge of increased costs coupled with soaring inflation urged her to implement price caps as soon as possible.
Louise Farquhar, who owns Salon 27 in the town, called on the PM to follow through on her promise to "deliver, deliver, deliver" on energy costs and compared the current crisis to that of the coronavirus pandemic.
She told STV News: "I came through Covid with the PPE and everything, didn't need to put a price increase.
"Now I probably will need to put a few pounds on every service. So, it's going to affect our clients and their affected at home as well.
"In my opinion, people will stop getting their hair done just as much, maybe. Now Liz Truss has got to do something about it. She said she's going to 'deliver, deliver, deliver.'
"So, let's see what she delivers."
At the Old Swan Inn, landlady Jacqueline McCraig said inadequate levels of support throughout the pandemic had already dished out "penalties" to her business, describing a "double whammy" as many hospitality premises see their recovery stunted by the cost of living squeeze.
"We're already in debt that we're still trying to get out of," she said.
"And there's just not enough support. There wasn't enough support through Covid, it didn't come quick enough and we were just held back from being open from the rest and really, kind of, penalised and now we are being hit with this and it's just like, you know, what is going to happen?
"It's really worrying."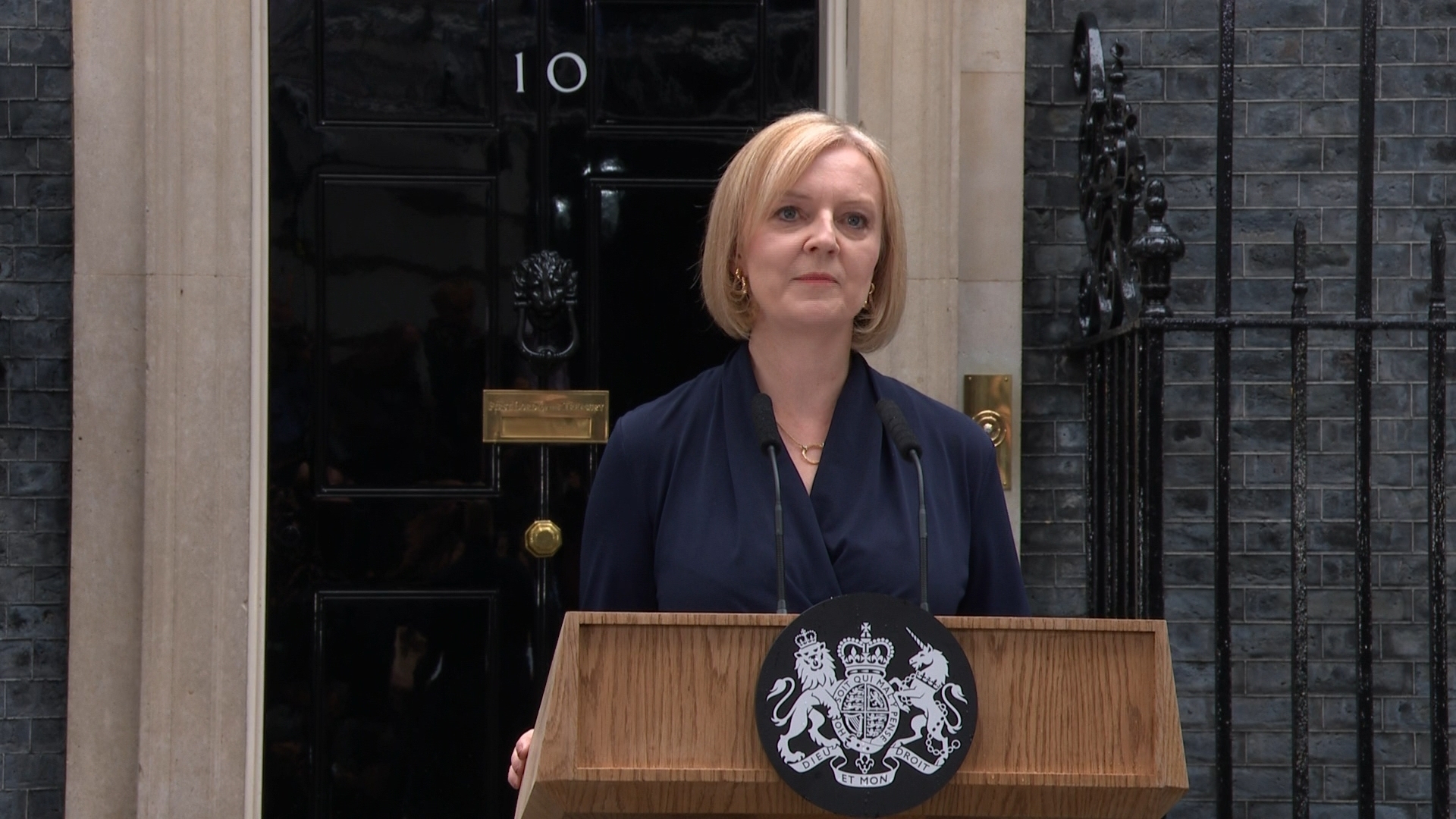 Truss insisted that she is "determined to deliver" as she set out her intention to rebuild the economy in her welcome speech.
"We shouldn't be daunted by the challenges we face. As strong as the storm may be, I know that the British people are stronger," she said.
"I am confident that together we can ride out the storm, we can rebuild our economy and we can become the modern, brilliant Britain that I know we can be.
"This is our vital mission to ensure opportunity and prosperity for all people and future generations. I am determined to deliver."
STV News is now on WhatsApp
Get all the latest news from around the country
Follow STV News
Follow STV News on WhatsApp
Scan the QR code on your mobile device for all the latest news from around the country