Scotland enters its first weekend since the latest lifting of lockdown restrictions, which included the reopening of hairdressers, pubs and restaurants.
The hospitality and tourism sectors reopened on Wednesday as part of phase three of the Scottish Government's route map out of lockdown.
Punters are expected to flock to bars and cafes throughout Saturday and Sunday, with the businesses now able to welcome customers indoors.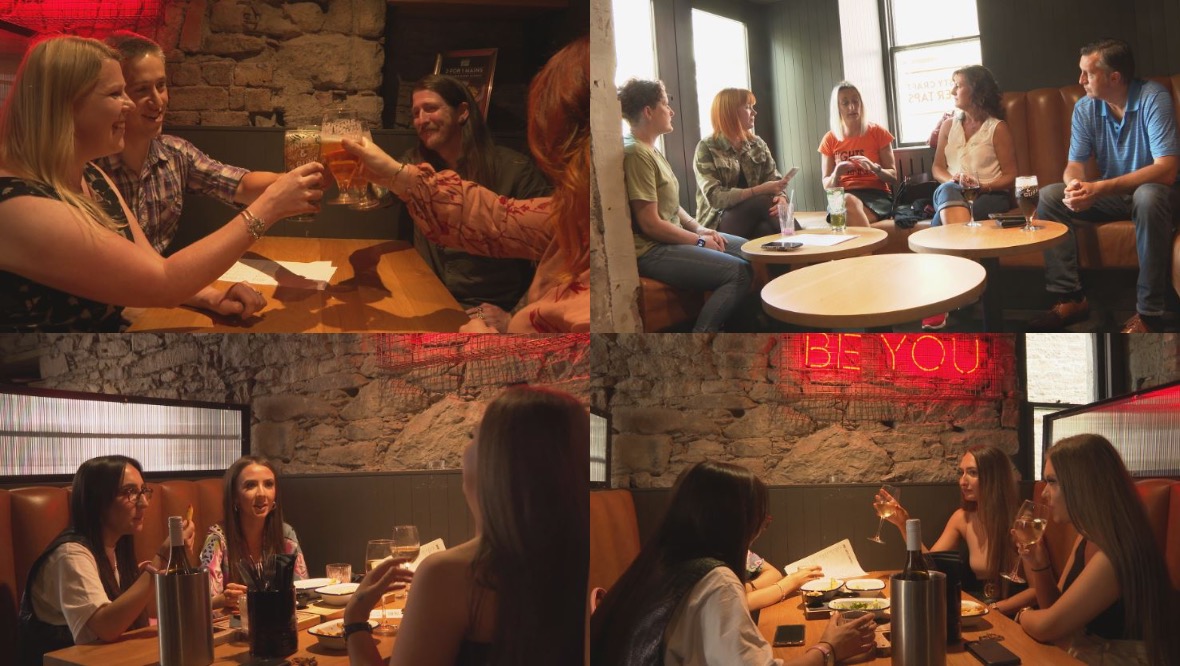 Holiday accommodation was also allowed to reopen earlier this week, as well as museums, galleries and cinemas.
On Saturday afternoon it was confirmed that no one had died in the past 24 hours from Covid-19, keeping the official death toll at 2491.
However, 21 new cases of coronavirus have been reported overnight – the highest number since June 21, when there were 26 positive test results.
Just days ago, First Minister Nicola Sturgeon said she is more nervous now than at any other point of the country's journey out of lockdown.
She described the reopening of indoor hospitality and attractions as "the highest-risk changes" made so far.
Sturgeon said on Wednesday: "The changes are long awaited and have been very hard earned by everybody across the country.
"But I have to say that I am even more nervous about today's changes than I have been about earlier changes in previous phases of coming out of lockdown."
Sturgeon added: "Many of these changes involve indoor activity and we know that the risk of the virus spreading indoors, in a pub for example, is significantly higher than it is outdoors.
"That is why we have deliberately waited until infection levels were very low before allowing these services to restart, that gives us the best possible chances of managing the risk that reopening indoor services creates.
"But it doesn't remove those risks, and so it is vital – more vital than it has been at any stage of this crisis so far – that all of us stick rigidly to the rules and guidance on how to behave in these different settings."
Hospitality venues have been allowed to relax the two-metre social distancing requirement to one metre but must have mitigating measures in place, such as clear information for customers, improved ventilation and revised seating plans.
They are also required to record contact details to support the Scottish Government's contact tracing system.
People have previously been told not to attend pubs, restaurants or hairdressers if they are not prepared to give their contact details.