Scotland could seek to shift away from "high stakes" end of term exams in favour of ongoing assessment, it has been suggested.
In a new OECD report, a number of possible options for a future approach to assessment and qualifications in Scotland have been outlined.
The options include the "simplification" of S4-5 assessment by "de-cluttering" the historical diet of exams.
A senior phase qualification system based on a combination of teacher assessment and exams could also be developed, it suggests, while also proposing an enhancement of the role of vocational qualifications.
The report also sets out suggestions to include pupils views in decisions around assessment, as well as increasing the use of online exam resources and oral presentations as an assessment format.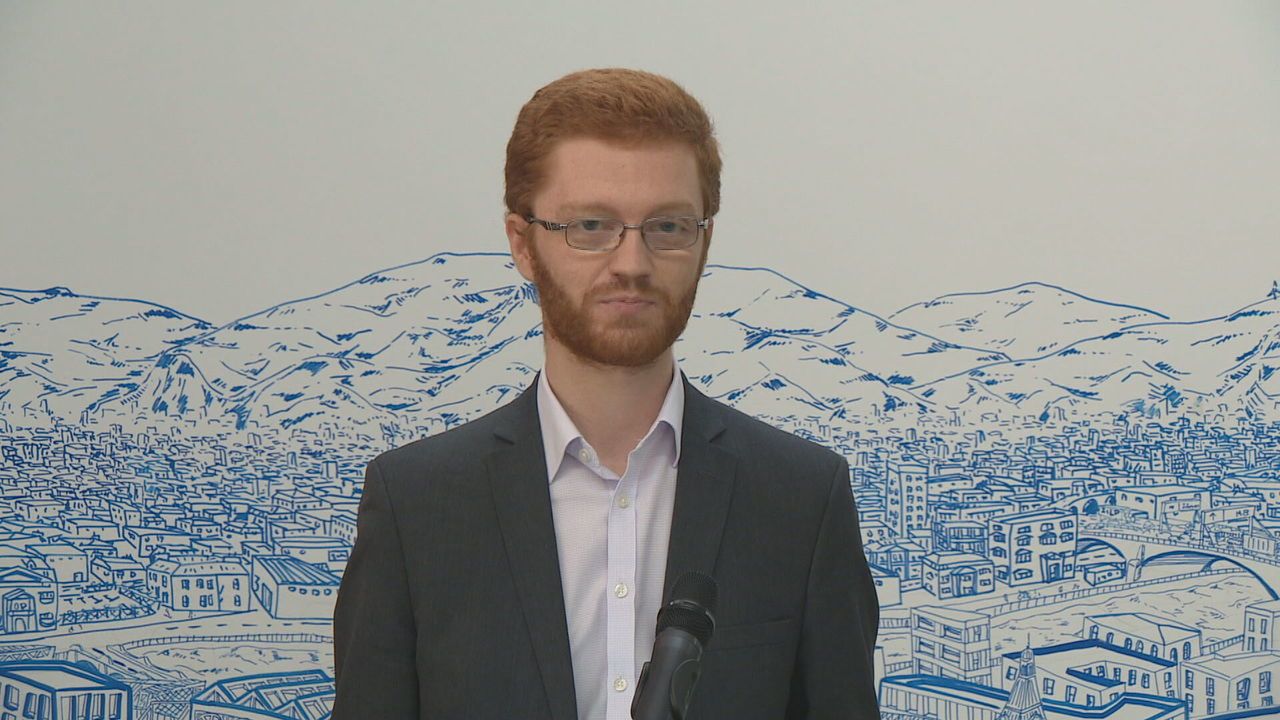 Scottish Greens education spokesperson Ross Greer said Scotland has an opportunity to ditch the "Victorian-era model" of high stakes exams.
"This report, secured by the Greens following last year's SQA exams shambles, is most welcome and endorses our long-held policies for school assessments," he said.
"The chaos of the exam cancellations during Covid exposed an assessments system which has inequality baked in and where high achieving working class young people are viewed with suspicion. That must change.

"As it stands, Scotland has an exams system which doesn't match the curriculum. This means that Curriculum for Excellence essentially stops in S4 as teachers are forced to 'teach to the test'.
"We have the opportunity now to ditch this Victorian-era model of high stakes end of term exams and move towards systems of ongoing assessment which more accurately and fairly measure a pupil's knowledge and abilities.

"As part of our co-operation agreement with the government we have committed to a process of reform, including scrapping the failed SQA and creating 5000 new teaching posts, so pupils can get more individual support and give teachers more non-contact time to prepare quality lessons."
Education secretary Shirley-Anne Somerville welcomed the report, lead by Professor Gordon Stobart.
"The OECD have been crystal clear – Curriculum for Excellence (CfE) is the right approach for Scotland and is viewed internationally as an inspiring example of curriculum practice," she said.
"Throughout the pandemic it delivered credible results for our children and young people in the face of exceptional circumstances.
"Our decision to cancel exams as a result of the pandemic rightly sparked a great deal of discussion about the best way to recognise learners' achievements and how we continue to meet their needs.
"That is why we asked the OECD to undertake this vital work and I welcome this important contribution from Professor Stobart, which is informed by how other countries run an assessment process."
She continued: "Working with teachers, parents and young people as well as other stakeholders we will give full consideration to the options that Professor Stobart has outlined.
"This will form part of our work to ensure that every part of our education system is designed so that young people can demonstrate their full potential.
"I will update Parliament on how this work will be taken forward and on the on-going implementation of OECD recommendations on Curriculum for Excellence in due course."
Scottish Conservative education spokesman Oliver Mundell said that no government serious about raising standards would "even contemplate" getting rid of externally assessed exams.
"The Scottish Conservatives have consistently argued that retaining robust and credible, externally assessed exams is in the best interests of young people," he said.
"After 14 years of botched SNP reforms, externally assessed exams are one of the last remaining hallmarks of our once world-leading education system.
"No government serious about raising standards would even contemplate getting rid of them.
"Rather than encouraging a debate over the scrapping of exams, the SNP should be restoring the traditional tried and tested approaches that we already know work."