By Jenness Mitchell & Ewan Petrie
A headteacher said she is ready to welcome children back into the classroom full-time, but the school will take "baby steps" to ensure everyone is kept safe.
Nicola Sturgeon has announced a full-time return to schooling from August.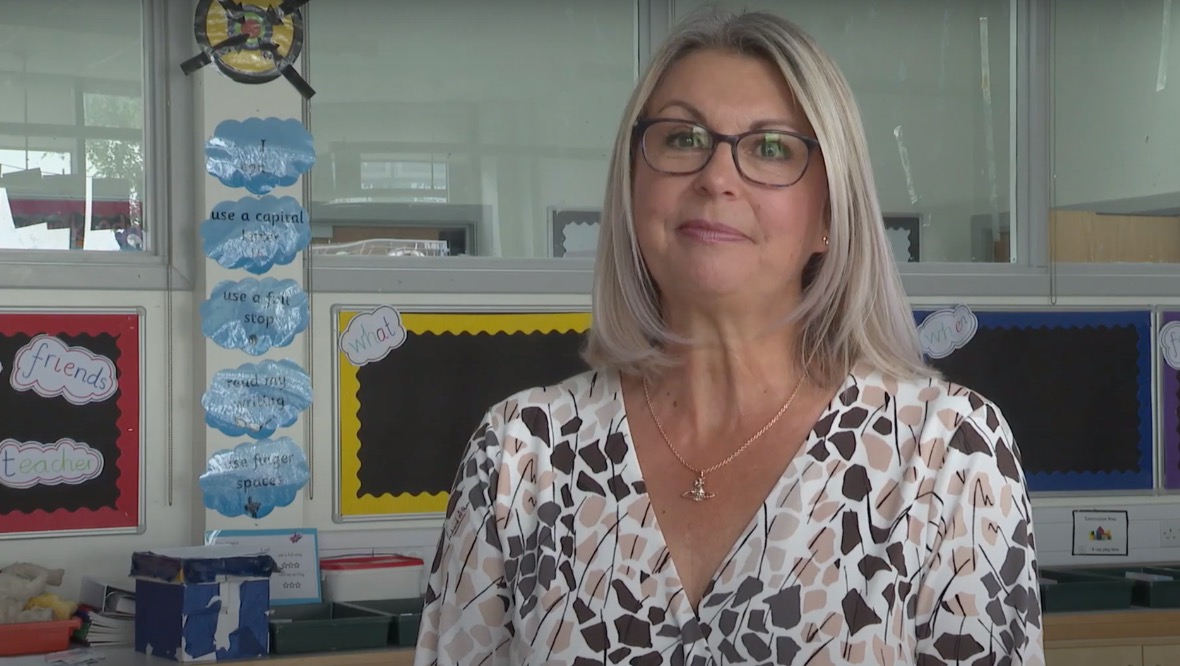 Lynne McGugan, headteacher at Newark Primary School in Port Glasgow, Inverclyde, told STV News that staff were already prepared.
Ms McGugan said: "The teachers and the support staff have made up trays for the children to make sure that every individual child has got every resource that they would need to do their work with."
Initially expecting a blended learning approach, Ms McGugan said after a full-time return, staff will only have to reinstate some of the desks that were removed.
She said: "The first thing that we will probably need to do is reinstate some of the desks in the classrooms, because obviously at the end of term we were still looking at the potential that it would be a two-metre social distancing with the children, but it will be a case of putting desks back in.
"All the groundwork has been done as far as resources etc is concerned, so really getting the classrooms back into a normal classroom environment is really what we'd be focusing on."
The school has also prepared plans for staggered entries, exits, lunchtimes and playtimes if needed.
Ms McGugan said: "So all of these things, it's work that we did when we were looking at the recovery plan and when we were looking at blended learning.
"These things are not going to be lost because these are still things that we might have to consider when we come back in August.
"It's valuable learning that we did before the end of term that we can continue with."
As well as new physical distancing signage in place at the school, there's also hand sanitiser stations and an isolation room for anyone who starts to display symptoms of Covid-19. If a child is taken to the isolation room, their parents or guardians will be informed and they'll be tested immediately.
Ms McGugan said resources that were removed from the classroom wouldn't necessarily be brought back in an effort to stop the spread of germs.
She added: "So, as long as we have free surfaces that are able to be cleaned easily, then that's the way that we'll continue with just to begin with.
"We'll take very, very small baby steps just to make sure that we're being as safe as possible, because safety is paramount for the staff and the children."