School pupils will be able to directly submit grade appeals under this year's assessment system, it has been confirmed.
Education secretary Shirley-Anne Somerville told MSPs that under the current exceptional circumstances with the pandemic, it is right that there is a "broad mechanism" to appeal.
She explained that decisions will be "symmetric and evidence-based", meaning that grades will be able to be moved down, up, or stay the same.
"At the heart of the model are the professional judgements of teachers and lecturers, based on what learners have demonstrated they have attained," Somerville said in a statement at Holyrood on Wednesday.
"It is those judgements alone based on learners' work that this year will determine the grades that young people receive."
She added: "My key message to reassure learners is this – your grades will be judged by your teachers, based on your work."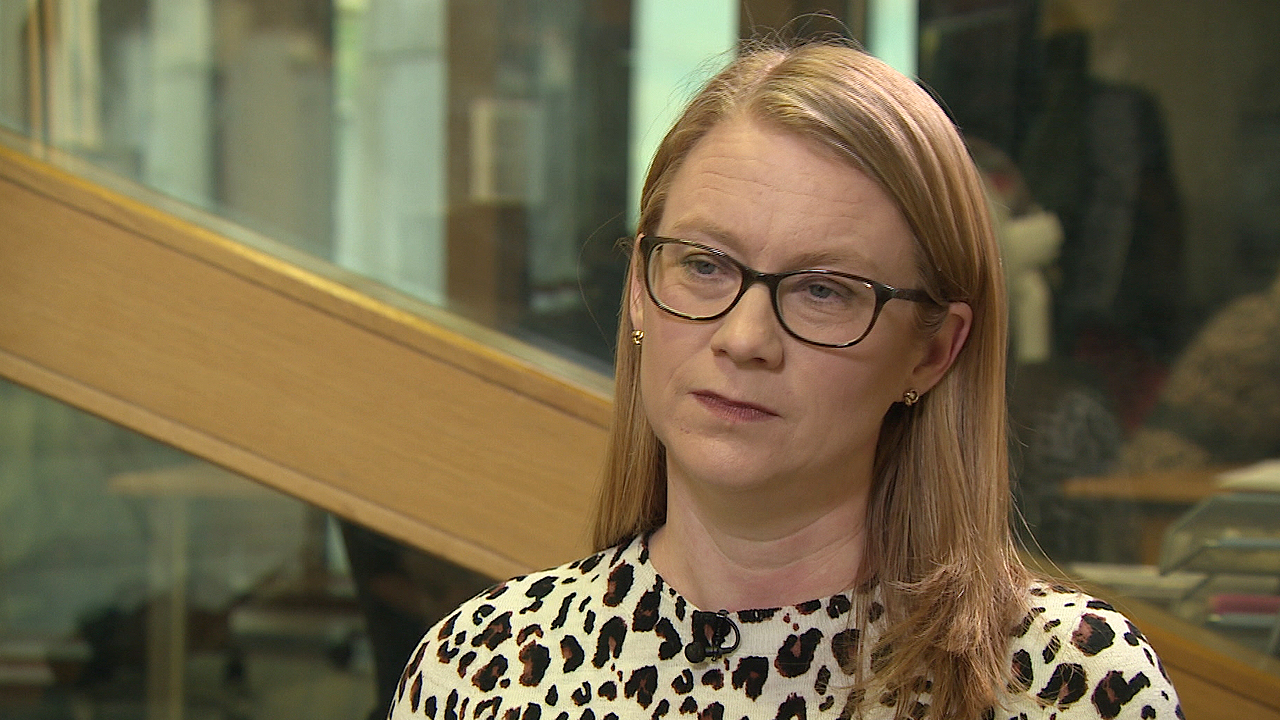 The education secretary said she is "sure" that the ability to directly appeal will be welcomed by learners.
"Whilst every effort has been taken to ensure that the hard work of learners is fairly acknowledged in the first instance, with learners getting the right result first time, the appeals process is an important final stage to that certification process," she said.
"The SQA is today publishing details of that process and I can confirm that the approach will for the first time include a direct right of appeal for learners.
"I am sure this will be welcomed by learners and their representatives. It is right in these exceptional times that there is a broad mechanism to appeal for those who consider they have not received the right result and that this is free at point of use."
Somerville insisted that without symmetry in the process, there "would not be a full and fair review of the evidence".
She said: "Appeals decisions will be evidence-based and symmetric, meaning that grades can move down, up, or stay the same, depending on the review of the evidence.
"I recognise that some stakeholders are not supportive of this position and would seek an approach where grades cannot go down.
"And while I am really sympathetic to the position of learners this year, awards must ultimately be based on the actual attainment of pupils.
"That means that the subject specialist looking at an appeal must be able to give their true judgement on a pupils' attainment, moving the grade in line with the evidence.
"In this way, the appeals system will be fair, consistent and credible. Without symmetry, there would not be a full and fair review of the evidence.
"This could be perceived as unfair by other learners and raise questions over the credibility of the qualifications this year."
The education secretary added: "While the formal processing of appeals will not start until learners receive their results on August 10, learners will be able to indicate their intention to appeal from late June when provisional results are submitted.
"Support will be in place for learners over this period."
Scottish Greens education spokesman Ross Greer warned of the gamble for pupils caused by the chance of having their result downgraded.
He said: "I said last week that the SQA had lost the confidence of parliament. Nothing we heard today changes that.
"The lack of a no-detriment approach to appeals means young people will be taking a perverse gamble".
Scottish Conservatives shadow education secretary Oliver Mundell said: "The fiasco of last year's exams was bad enough for Scotland's young people, but shamefully the SNP have put this year's pupils in an even worse position. That is simply unforgivable."
Fiona Robertson, SQA chief executive and Scotland's chief examining officer, said: "Every effort is being made across the education system to support learners after an exceptionally challenging year, and to ensure they get the right result, first time. However, an appeals process must be available to learners.
"For the first time, learners will have a direct right of appeal to SQA. The grounds for appeal are broad and the service is free."
Children and young people's commissioner Bruce Adamson raised concerns over the possibility for pupils of having a result downgraded as a result of an appeal.
"We understand that our repeated call for a direct appeals process for young people is included and I welcome this as the minimum that young people should expect," he said.
"However, disappointingly the cabinet secretary communicated that the appeals process will not include a policy of 'no detriment' which means that young people could be downgraded as a result of appealing a grade.
"This is an unnecessary and disempowering barrier to young people; no-one should have their mark downgraded.
"The only barrier to making an appeal should be the evidence needed to support it and not the fear of negative consequence as a result of appealing a mark."
Analysis: Colin Mackay, political editor
Scotland's exam body, the SQA is facing major reforms. The Greens and Lib-Dems say it has lost the confidence of the public and parliament and they are right. The protests of young people around Scotland after last years' results fiasco showed just how much it has lost public support.
The way ministers were forced to cast aside the SQA exam results algorithm conceding it was unfair, and allowing teachers estimated grades to stand, shows how much political leaders have lost trust in the quango.
Opposition politicians say the SQA has failed and should be scrapped. The problem with that is, if it was abolished it would have to be reinvented, because someone has to set the exams and certify the qualifications young people leave school with, and they have to be easily understood by employers, universities and colleges.
When I was at school my certificates came from the Scottish Exam Board; but that replaced by the Scottish Qualification Agency in 1997. My kids got their exam certificates from the SQA and despite the change on name and thirty years they look much the same (although my kids got much better grades than I did).
The Government is waiting for its own report card, from the OECD, due to be published on the 21st of June, just in time for MSPs to debate it before the summer holidays. It's expected to encourage them to change the way they assess students, putting more emphasis on course work and teacher assessments where possible.
Ministers already know what the report says and the SNP's election manifesto included a commitment to follow the report's recommendations.
That is a pretty clear indication that the SQA is facing reform, and reform that could come quickly, to rebuild public and political confidence in Scotland's exams system and to ensure confidence in, and of the young people who rely on it for their future.
STV News is now on WhatsApp
Get all the latest news from around the country
Follow STV News
Follow STV News on WhatsApp
Scan the QR code on your mobile device for all the latest news from around the country