Gavin Williamson was described as a "pathetic bully", as Rishi Sunak admitted his regret at appointing him as a minister.
It comes after Williamson resigned from Cabinet over allegations of abusive behaviour towards colleagues.
In messages published by the Sunday Times, Williamson was found to have accused Conservative MP Wendy Morton, chief whip at the time, of showing political preference over who would attend the Queen's funeral.
Three separate investigations are now being carried out into his behaviour – two from Westminster's Independent Complaints and Grievance Scheme (ICGS) and an internal probe from the Conservatives.
Two of those relate to his correspondence with Morton, while the third focuses on claims that Williamson told a senior civil servant to "slit your throat" and "jump out of a window", during his time as defence secretary.
It is the third time that Williamson has departed as a minister in acrimonious circumstances, having twice been sacked.
Sunak has faced criticism for appointing Williamson to his Cabinet, having entered No 10 at the end of October.
The issue was raised during PMQs in the House of Commons on Wednesday.
Labour leader Sir Keir Starmer questioned the Prime Minister over his response to Williamson's resignation.
He said: "(Gavin Williamson) told a civil servant to 'slit their throat'. How does the Prime Minister think the victim of that bullying felt when he expressed great sadness at his resignation?"
Sunak said it is "absolutely right" that Williamson tendered his resignation.
He responded: "Unequivocally, the behaviour complained of was unacceptable and it is absolutely right that the right honourable gentleman has resigned.
"For the record, I did not know about any of the specific concerns relating to his conduct as secretary of state or chief whip, which date back some years.
"I believe that people in public life should treat others with consideration and respect, and those are the principles that this government will stand by."
Starmer pressed Sunak over his decision to appoint Williamson to his Cabinet team.
"(Williamson) spent years courting the idea he can intimidate others, blurring the lines to normalise bullying behaviour. It's precisely why the Prime Minister gave him a job," said the Labour leader.
"The truth is simple – he's a pathetic bully, but he would never get away with it if people like the Prime Minister didn't hand him power.
"So, does he regret his decision to make him a government minister?"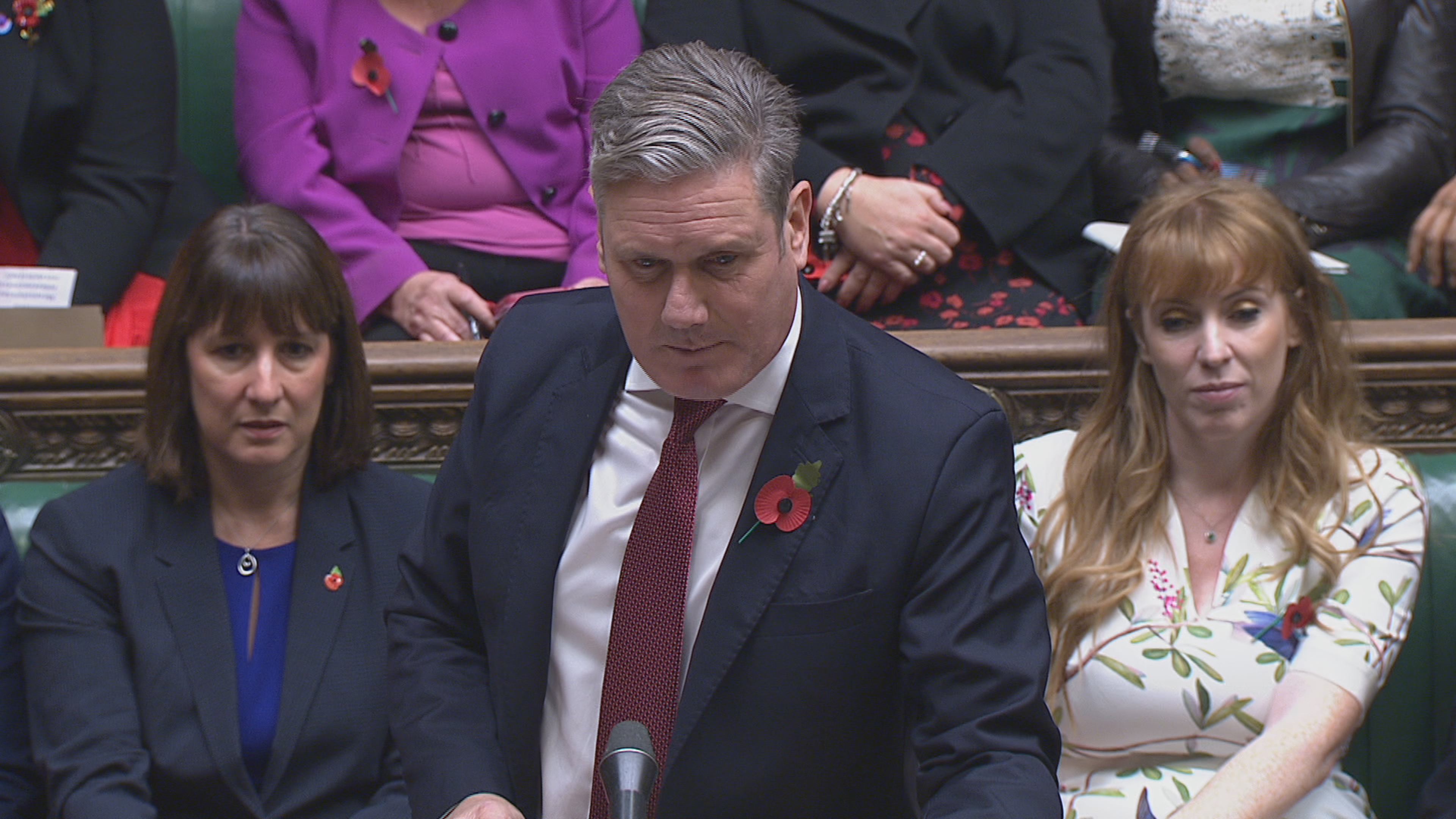 The Prime Minister insisted that his government will be characterised by "integrity" and accountability.
He responded: "I obviously regret appointing someone who has had to resign in these circumstances.
"But I think what the British people would like to know is that when situations like this arise, that they will be dealt with properly.
"And that's why it is absolutely right that he resigned and it's why it is absolutely right that there is an investigation to look into these matters properly.
"I said my government would be characterised by integrity, professionalism and accountability, and it will."
Starmer criticised Sunak for thanking Williamson following his resignation, describing the Prime Minister as being "weak".
He told the Prime Minister: "Everyone in the country knows someone like (Gavin Williamson) – a sad middle manager getting off on intimidating those beneath him.
"But everyone in the country also knows someone like the Prime Minister – the boss who is so weak, so worried the bullies will turn on him, that he hides behind them.
"What message does he think it sends when rather than take on the bullies, he lines up alongside them and thanks them for their loyalty?"
Sunak sought to move on from the issue, as he pointed to the priorities for his government.
He responded: "The message that I clearly want to send is that integrity in public life matters.
"That is why it is right that the right honourable member has resigned, it is why it is right that there is a rigorous process to examine these issues.
"But as well as focusing on this one individual, it is also right and important that we keep delivering for the whole country and that's why this government will continue to concentrate on stabilising the economy, on strengthening the NHS and on tacking illegal migration.
"Those are my priorities and those are the priorities of the British people and this government will deliver on them."
STV News is now on WhatsApp
Get all the latest news from around the country
Follow STV News
Follow STV News on WhatsApp
Scan the QR code on your mobile device for all the latest news from around the country