A public health expert has warned that reimposing coronavirus restrictions isn't "off the table", as Scotland prepares to move to level zero on Monday.
Linda Bauld, a professor of public health at the University of Edinburgh, said that the "relatively modest" changes will help keep Covid-19 cases down. 
However she warned that if cases begin to rise as rules are relaxed, the decision to remove all legal restrictions on August 9 could be paused.
"Policymakers haven't ruled anything out and even at UK level from the chief medical officer etc, we've definitely heard an indication that we shouldn't regard restrictions being reimposed as being off the table," Professor Bauld said.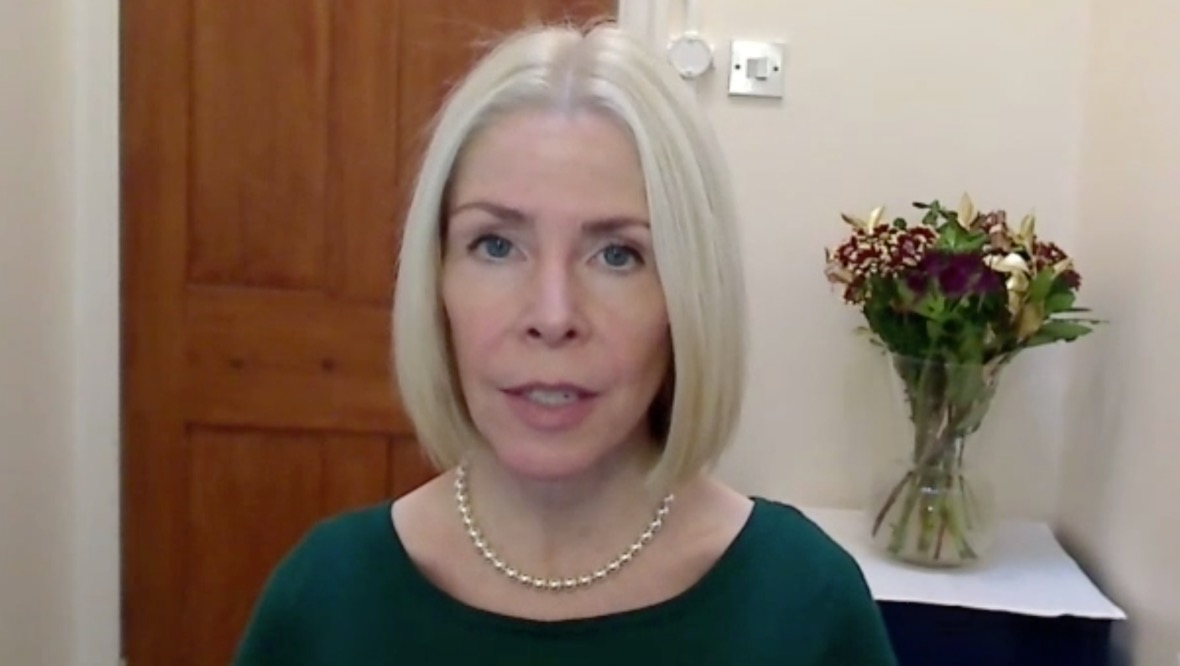 "That would be the case in Scotland too but I think the likely outcome is that if we see a rise with this easing, then that August 9 date will be paused and that's a significant date because most legal restrictions would be removed.
"[It's] quite a big shift, so I think that would be the likely outcome here, that it would be delayed.
"Nobody wants that to happen but as everybody in the country knows now, we can't predict the future with great certainty during this pandemic."
Professor Bauld's comments come as the UK government was criticised over its "naive" decision to go ahead with it's so-called 'freedom day' on July 19.
Mark Woolhouse, professor of infectious disease epidemiology at Edinburgh University, said he feared a complete unlocking would lead to a large wave in coronavirus cases across the UK.
Professor Bauld added that Scotland's route out of lockdown was "reasonable", and that recent statistics have indicated that case numbers have fallen in the past fortnight.
"I think Scotland is in a different position from England, for example. The shift to level zero is really relatively modest changes," she said.
"I know for example soft plays have not been open in some areas and the fact that we can meet more people indoors, more people at weddings, those are changes but they're not huge.
"So I think it's reasonable and what's given it additional confidence over the last seven to ten days is that in terms of people coming forward with symptoms, we are seeing a dropping off in those numbers from the 4000 a day we had about two weeks ago.
"We're not yet picking that up in the random sample of the population surveyed through the Office for National Statistics, but hopefully next week we will see those figures go down as well."
Professor Bauld added that while it would have been ideal to have waited until more of the population was vaccinated before easing restrictions, the government has to "balance different harms".
"The key thing from a public health perspective, is that in an ideal world, you would have just paused and waited for more people to be vaccinated," she said.
"We've still got around a third of adults in Scotland who haven't had a second dose, and a number of 18 to 29-year-olds who have not even had their first dose.
"So yes, you would give it longer but the government is balancing different harms."
On Monday, Scotland will move to level zero of coronavirus restrictions, with the First Minister saying that "certain modifications" would be added to the government's indicative plans.
Amongst the changes under level zero, hospitality venues will be permitted to stay open until midnight – extended from the current curfew of 10pm.
Up to eight people from four households will also be able to enter homes and stay overnight, whilst up to ten people from four households can meet in an indoor public place such as a bar or restaurant.
A move to return staff to workplaces however was delayed until Scotland moves beyond level zero.
August 9 has been set as an indicative date for when all main coronavirus restrictions will be lifted in Scotland, but ministers have set out an ongoing need for face masks and other basic measures to continue.
STV News is now on WhatsApp
Get all the latest news from around the country
Follow STV News
Follow STV News on WhatsApp
Scan the QR code on your mobile device for all the latest news from around the country