The First Minister has said she believes a double rapist is "almost certainly" claiming to be transgender as an "easy way out".
Nicola Sturgeon was responding to a statement from one of the victims of Isla Bryson, a transwoman formerly known as Adam Graham.
Read out in the Scottish Parliament on Thursday, the victim said she was sure Bryson was "faking it".
The woman distinguished between cases of people "desperate to get a reassignment for the right reasons because they have been born into that body" and Bryson who she claimed had sought to transition "because they raped two people and decided that that is an easy way out".
Sturgeon said her "feeling is that is almost certainly the case".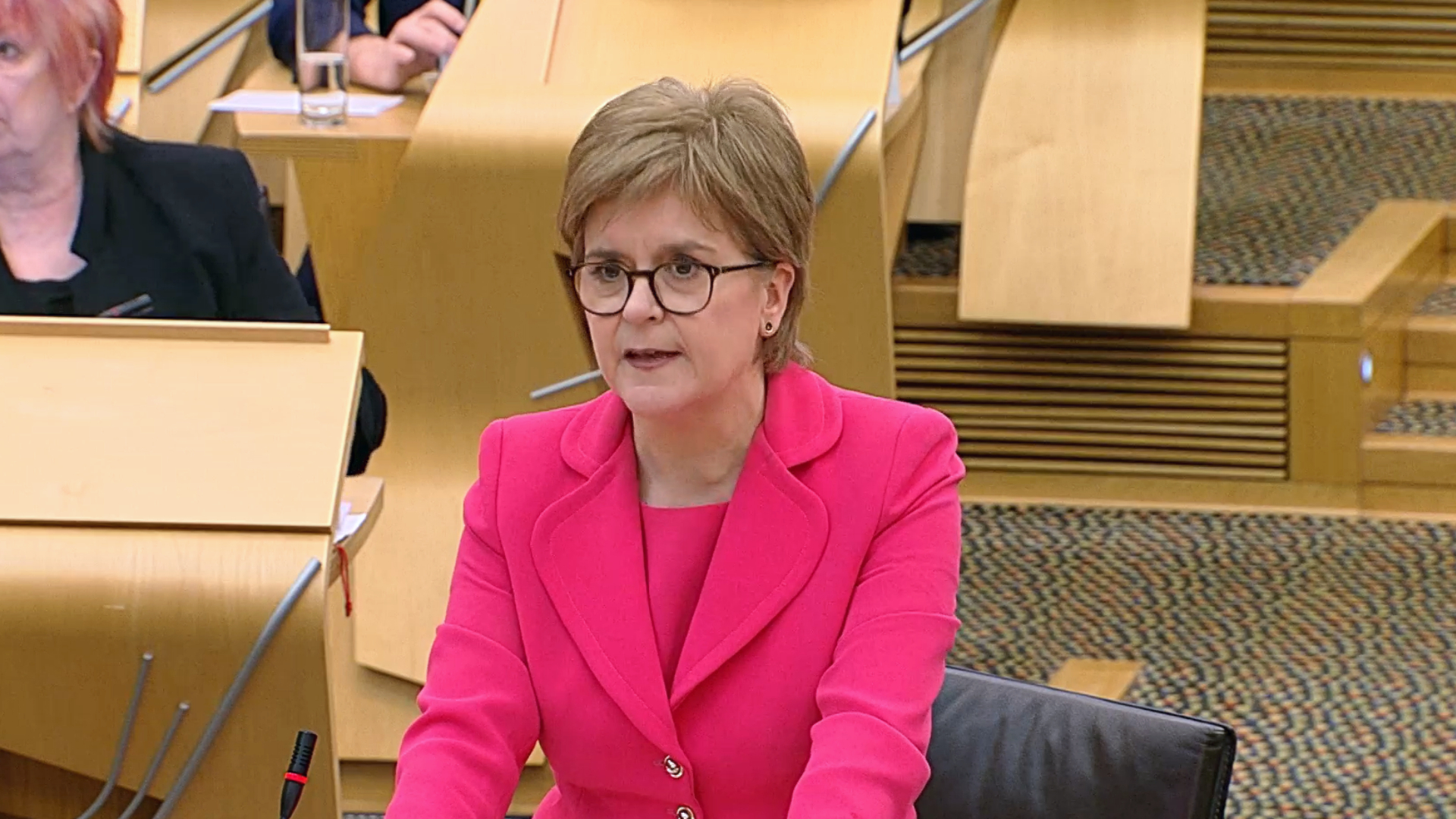 She continued: "Which is why the key factor in this case is not the individual's claim to be a woman, the key and only important factor in this is that the individual is convicted of rape – the individual is a rapist – and that is the factor that should be the deciding one about the decisions about how that prisoner is now treated."
Last week, Bryson was found guilty of raping two women and was being held at Cornton Vale.
But the decision to hold the rapist in the women's prison faced widespread criticism from opposition politicians and a former governor.
The First Minister then announced Bryson would not serve the prison sentence at Cornton Vale.
Scottish Conservative leader Douglas Ross pressed Sturgeon on her belief in self-ID during First Minister's Questions on Thursday – the process meaning a trans person does not need a medical diagnosis to identify as a gender different to that of their birth sex.
Sturgeon said she did not know if Bryson was lying and that she "does not have enough information".
She said: "This individual claims to be a woman – what I said was that I don't have information about whether those claims have validity or not.
"But I don't think Douglas Ross and I are disagreeing here, because what I think is relevant in this case is not whether the individual is a man or claims to be a woman or is trans, what is relevant is that the individual is a rapist.
"That is how the individual should be described, and it is that that should be the main consideration in deciding how the individual is dealt with – that is why the individual is in a male prison, not in the female prison, these are the issues that matter."
On Sunday, the Scottish Prison Service announced newly convicted transgender prisoners with a history of violence against women would not be placed in female-only prisons.
Sturgeon said it was important to "look seriously" at the issues highlighted by the Bryson case but without further stigmatising trans people.
She said it was also important not to cause undue public concern.
"If there are issues to be addressed we address them, but we do that in a way that's not just calm, but doesn't misrepresent the situation, because that is in nobody's interest," the First Minister said.