By Jenness Mitchell & Ewan Petrie
It will be an anxious week for young people, parents and teachers as schools reopen their doors after nearly five months.
Teachers are back at work to prepare for pupils returning to their desks over the next few days.
Schools in the Scottish Borders and Shetland were the first to open to pupils on Tuesday.
All pupils are expected to be back in class full-time from August 18 at the latest after schools were given the go-ahead to reopen by the Scottish Government.
While visiting West Calder High School in West Lothian on Monday, the First Minister Nicola Sturgeon said as a country it was "right to prioritise" getting schools back.
She said: "It's really important and I think really positive that young people are able to return to full-time schooling.
"We know that's important for their education, that is very obvious, but it's also important I think for young people's well-being and a sense of normality coming back into their lives, even though there will be differences to normality as they knew it before lockdown."
Sturgeon praised the work local authorities have carried out to make schools safer in the fight against Covid-19.
As well as new physical distancing signage and one-way systems, schools have also implemented hand-sanitising stations.
Newark Primary School in Port Glasgow, Inverclyde, has created an isolation room for anyone who starts to display symptoms of the virus.
Headteacher Lynne McGugan is also prepared to stagger entries, exits, lunchtimes and playtimes if needed.
Sturgeon said she understood those returning to the classroom might be feeling concerned.
She said: "I know that this will be an anxious week for young people themselves, for teachers – who themselves are often parents, and parents.
"But we also know that being out of school is doing real harm to young people, so we have to strike the right balance.
"And where necessary, if it means slowing down on other aspects of getting back to normal in order to prioritise school return, I think that's the right thing to do."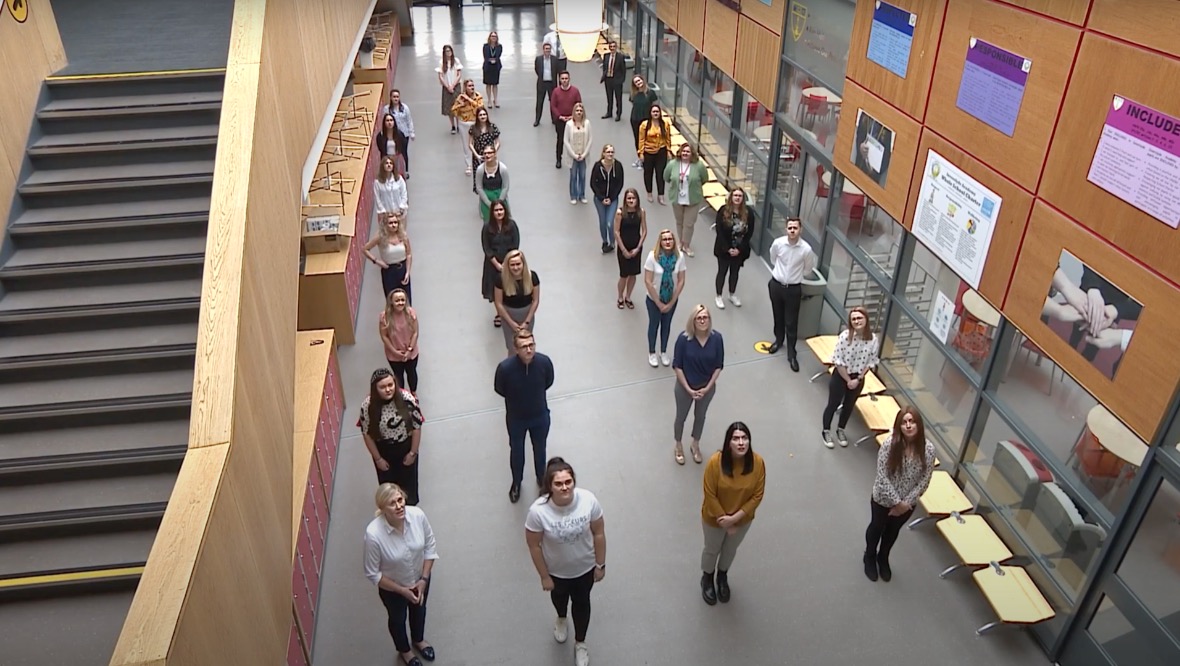 The Educational Institute of Scotland (EIS), Scotland's largest teaching union, questioned 29,867 teachers over the past week.
A total of 60% supported the decision to reopen, however 66% expressed anxiety and a lack of confidence that sufficient safety measures will be in place.
The First Minister said anxiety was expected and it would be "wrong to expect otherwise" due to the pandemic.
She said: "That's why it's been so important that we've done this carefully.
"We are not being complacent, we've thought very hard – informed by scientific advice – about the measures that need to be in place, and we'll make sure that there's rapid access to test and protect for any staff member or young person who has symptoms."
Nicole Wylie, a newly qualified teacher in Inverclyde, told STV News that she had a "few worries" but overall felt "confident" about the new term.
She said: "A few worries, but everything's in place in the school.
"We've got lots of hand sanitiser stations, arrows on the floor, one-way systems, staggered entries and things like that, so everything's been done the way that it should be.
"I feel quite confident going back, knowing that all the appropriate measures have been put in place."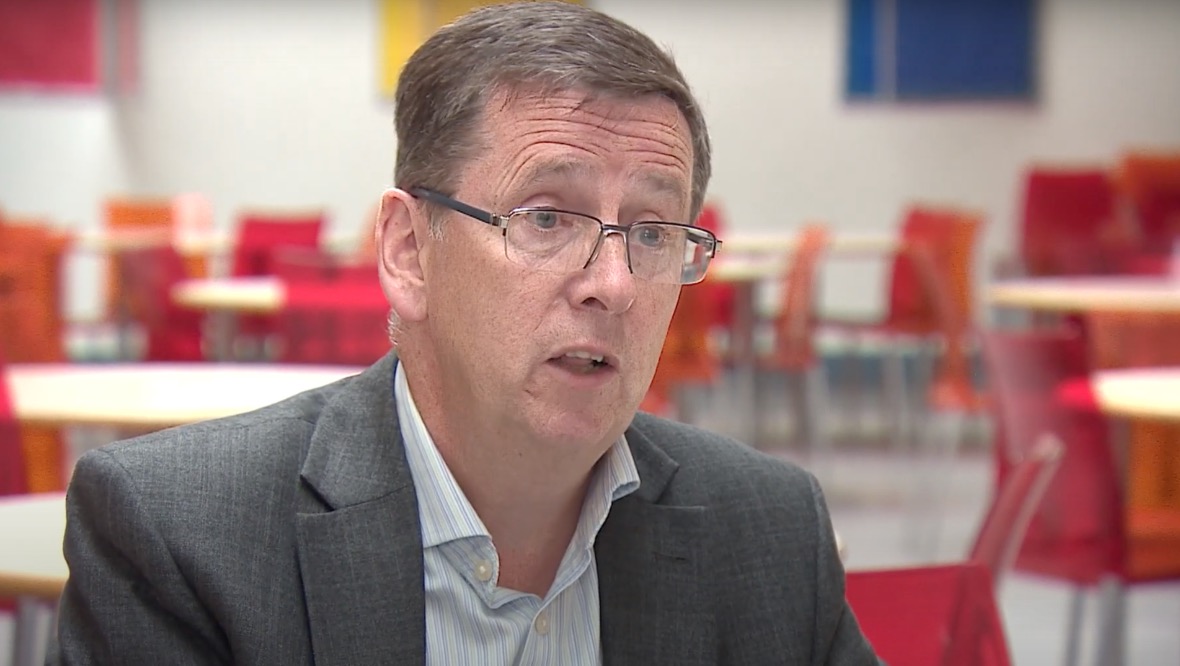 Jim Clocherty, education convener at Inverclyde Council, added: "Once we actually get things going, once things get back to the 'new normal', I think parents will see that and hopefully they'll feel safe enough to send their children to school."
STV News is now on WhatsApp
Get all the latest news from around the country
Follow STV News
Follow STV News on WhatsApp
Scan the QR code on your mobile device for all the latest news from around the country