Liz Truss is the new Prime Minister of the United Kingdom, becoming the 15th leader appointed by Queen Elizabeth II.
Following Margaret Thatcher and Theresa May, she is the third woman to take the job.
So how did she get to Downing Street? Here, STV News looks at the life and career of the new leader of the Conservative Party.
Early days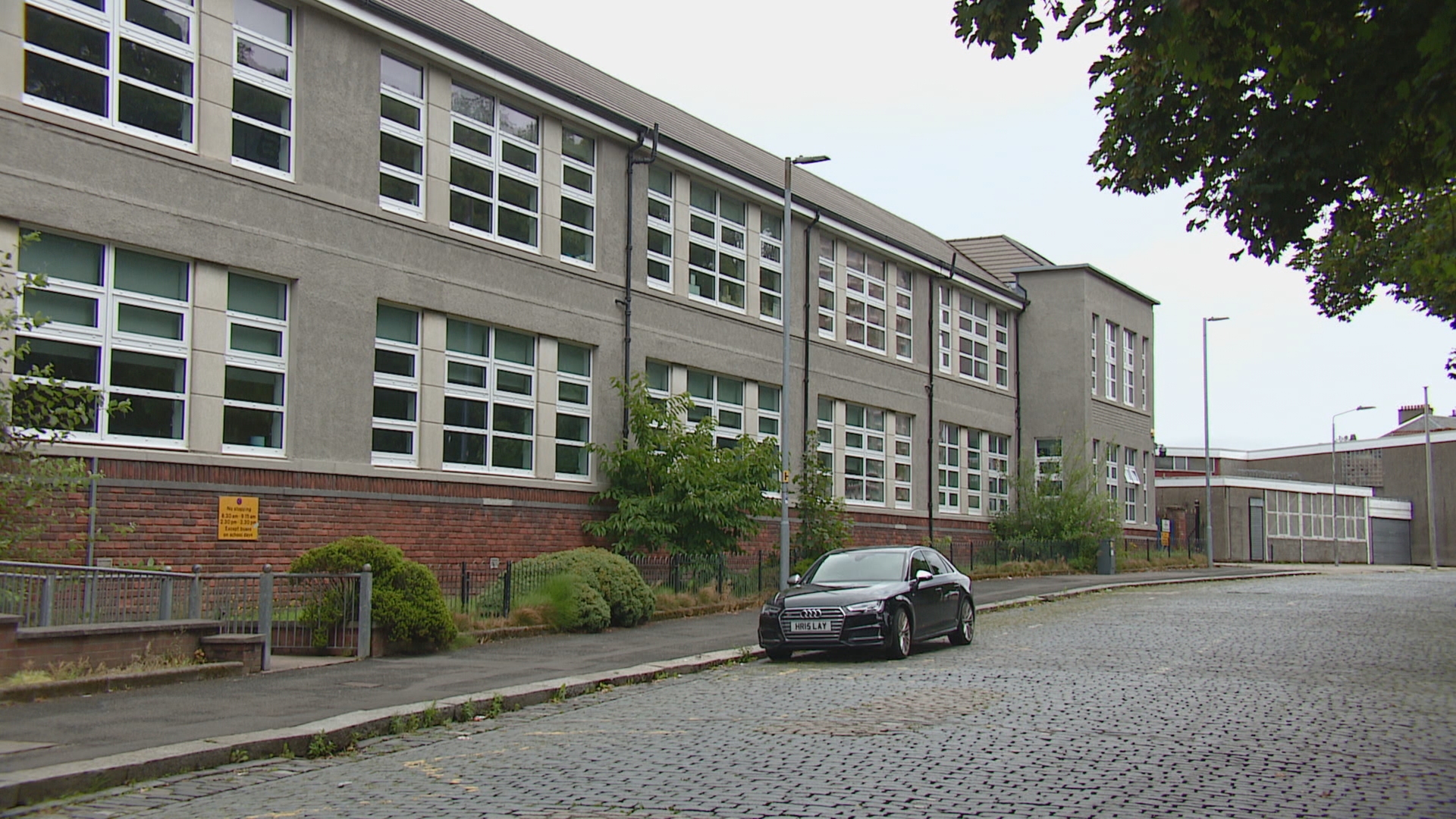 Truss was born in Oxford on July 26, 1975 to parents John Kenneth, a mathematician, and Priscilla Mary Truss, a nurse.
At the age of four, the family moved to Paisley, where she attended West Primary School – a part of her history she has frequently referenced when discussing Scotland.
When her dad got a job at the University of Leeds, they moved to Yorkshire, where Truss was enrolled at Roundhay School, where she said pupils were "let down".
All her teachers at the school were Labour supporters, she said, while she was brought up in a "very left-wing household".
As a young girl in the 1980s, Truss was taken to protests against Margaret Thatcher and her mum was a member of the Campaign for Nuclear Disarmament (CND).
She went on to study philosophy, politics and economics at Oxford University, where she became active in student politics.
It was not, however, in advocating for the Conservatives – in fact, a young Truss joined the Liberal Democrats.
In 1994, as a teenager, she spoke at the party's conference in Brighton where she argued in favour of abolishing the monarchy.
"I was wrong to say what I did at the time," Truss said after being asked about those remarks during the Conservative leadership contest.
Entering politics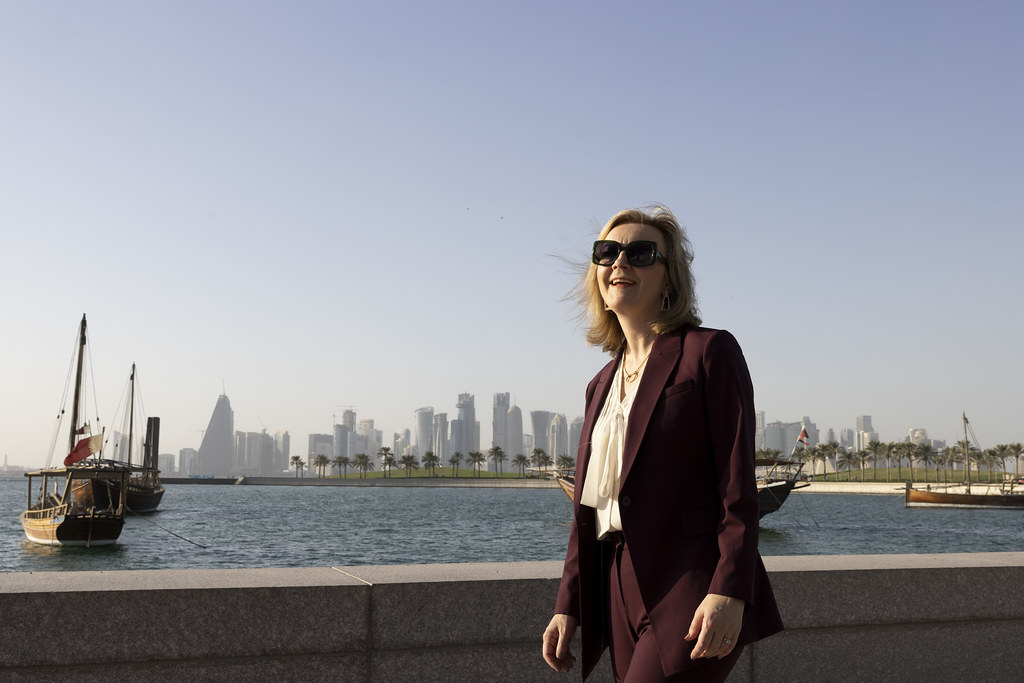 Two years after those bold remarks at Lib Dem conference, in 1996 Truss joined the Conservative Party.
Her parents, she told the Guardian in 2009, were "aghast" at her decision. Truss was not deterred, though, and she was set on pursuing her political ambitions.
Having graduated from Oxford, she worked as accountant for Shell, and the now defunct British telecommunications firm Cable & Wireless.
Setting her sights on Westminster, Truss stood as the Conservative candidate for Hemsworth in West Yorkshire in the 2001 general election, but failed to win the seat.
She made a second attempt at becoming an MP in the 2005 general election, this time in another West Yorkshire constituency, Calder Valley.
However, Truss was once again unsuccessful in her attempt to be elected.
Despite two electoral losses in the space of four years, Truss eventually became a politician in 2006.
She was elected as a councillor for Greenwich in South-east London in 2006, also working for the right-of-centre think tank Reform from 2008.
Elected to Westminster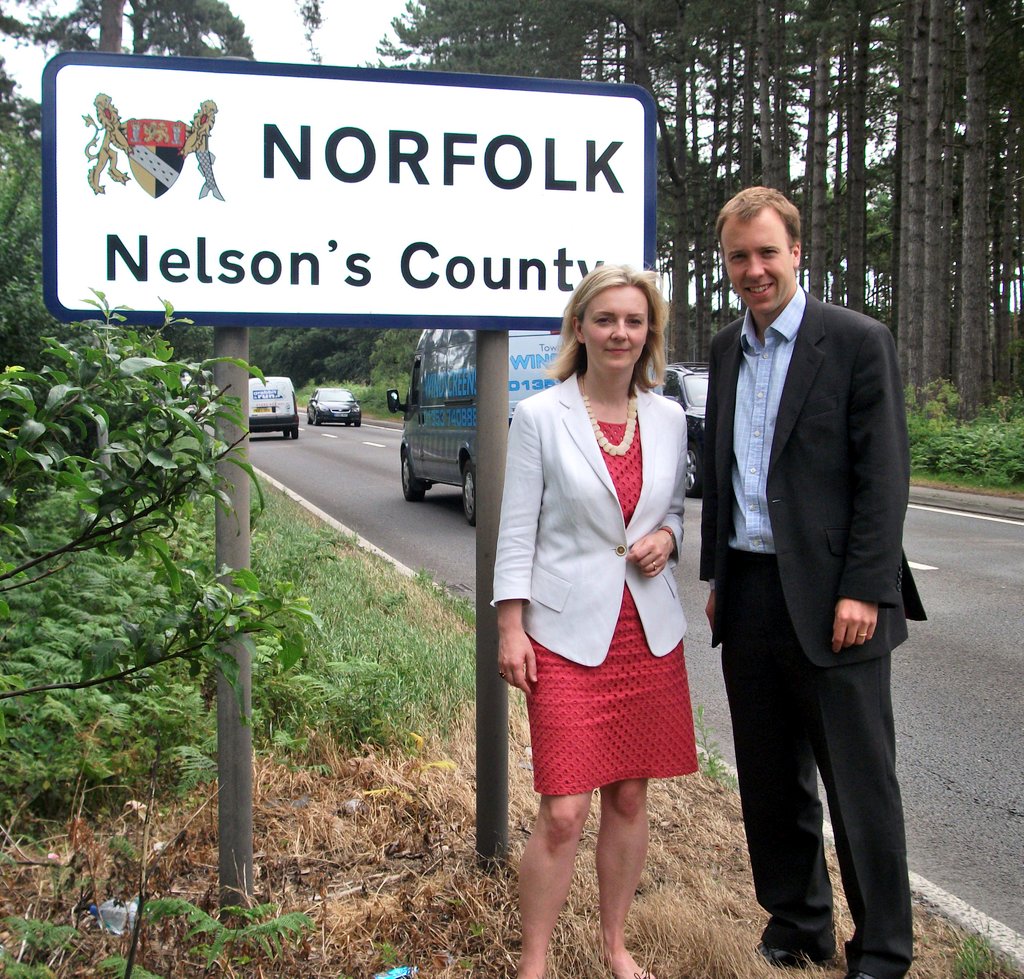 Despite becoming a councillor and having failed to be elected to parliament on two occasions, Truss still had sights firmly set on becoming an MP.
She was selected by David Cameron – elected as Conservative Party leader in 2005 – as part of his 'A-list' of parliamentary candidates, with Cameron aiming to win power from Labour at the general election in 2010.
Truss was chosen to contest the Conservative safe seat of South West Norfolk which had not elected a Labour MP since 1959.
Although the seat appeared to offer Truss a relatively well-assured route to being elected, she nearly fell at the first hurdle.
Party activists turned against Truss after they discovered that she had an affair with Conservative MP Mark Field in 2004.
Rebels said that they were not opposed to Truss for moral reasons, but because the party's central office had failed to tell them about the affair.
Following an apology from the Conservative deputy chairman John Maples for the way the selection process was handled, Truss was ultimately backed to contest the seat.
In the 2010 general election, the Conservatives gained 96 seats, winning 306 overall.
Truss managed to hold the seat for the party, with a majority of 13,140 votes over her Liberal Democrat opponent.
Parliamentary career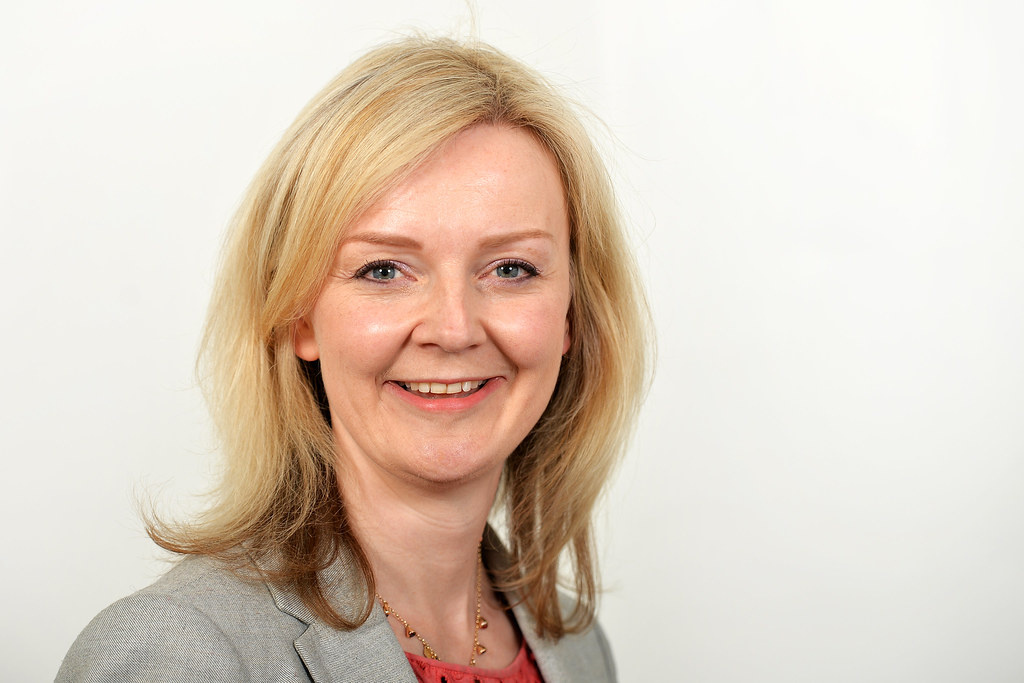 In 2012, Truss co-authored a book with Dominic Raab, Priti Patel, Kwasi Kwarteng and Chris Skidmore.
The book was titled, 'Britannia Unchained: Global Lessons for Growth and Prosperity' and included remarks which suggested the UK "rewards laziness" and that it does not encourage risk-taking.
British workers, it also stated in the book, are "among the worst idlers in the world".
During the leadership contest, Truss claimed that the chapter which included those remarks was written by Raab.
However, Raab pointedly responded that "it's up to Liz to explain why she's changed her view".
In the same month that the book was published, Truss was handed her first role in government when she became a junior education minister.
Two years later, she was promoted to environment secretary by David Cameron becoming the youngest ever female member of cabinet, at the age of 38.
At Conservative Party conference in 2014, a speech by Truss went viral online after she dramatically declared that it was a "disgrace" that two-thirds of the UK's cheese was imported.
In 2016, the question of whether the UK should exit the EU dominated politics.
During that year's referendum, Truss supported remaining, having stated her belief that she thought leaving would bring "massive economic problems" for the country.
A year later, Truss said she had changed her mind and that she would have voted for Brexit if the referendum were held again.
In the leadership contest, she claimed that she had "done more than most people in government to deliver on the opportunities of Brexit".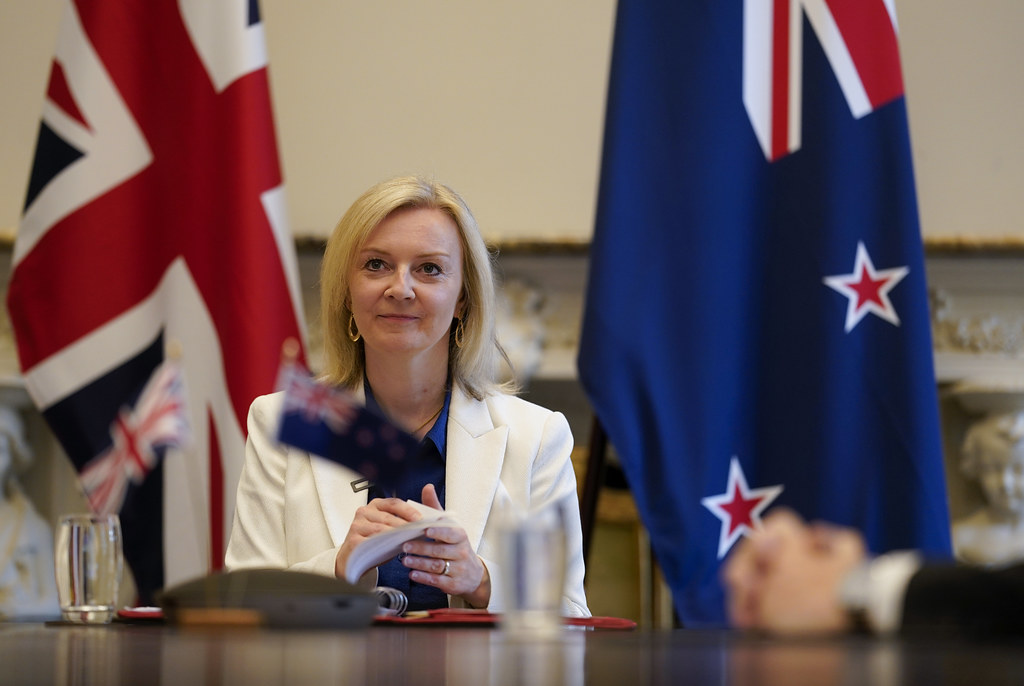 Under the premiership of Theresa May, Truss was appointed as justice secretary and Lord Chancellor, becoming the first female Lord Chancellor in the thousand-year history of the office.
With Boris Johnson entering No 10 in July 2019, she was named as international trade secretary, briefed with securing new trade deals for a post-Brexit UK.
Just two months into the role, she apologised after approving military sales to Saudi Arabia, breaching a pledge not to licence exports to Saudi Arabia that could be used in the conflict in Yemen.
In a cabinet reshuffle undertaken by Johnson in September last year, Truss was promoted to foreign secretary, becoming the second woman to hold the job after Labour's Margaret Beckett in 2006.
Following the resignation of Lord Frost in December 2021, Truss took on an additional duty as the UK Government's chief negotiator with the EU.
In February this year, she met with Russia's foreign minister Sergei Lavrov – a month before Vladimir Putin's forced invaded Ukraine.
Lavrov described speaking to Truss as like "a conversation with a deaf person" at an icy joint press conference.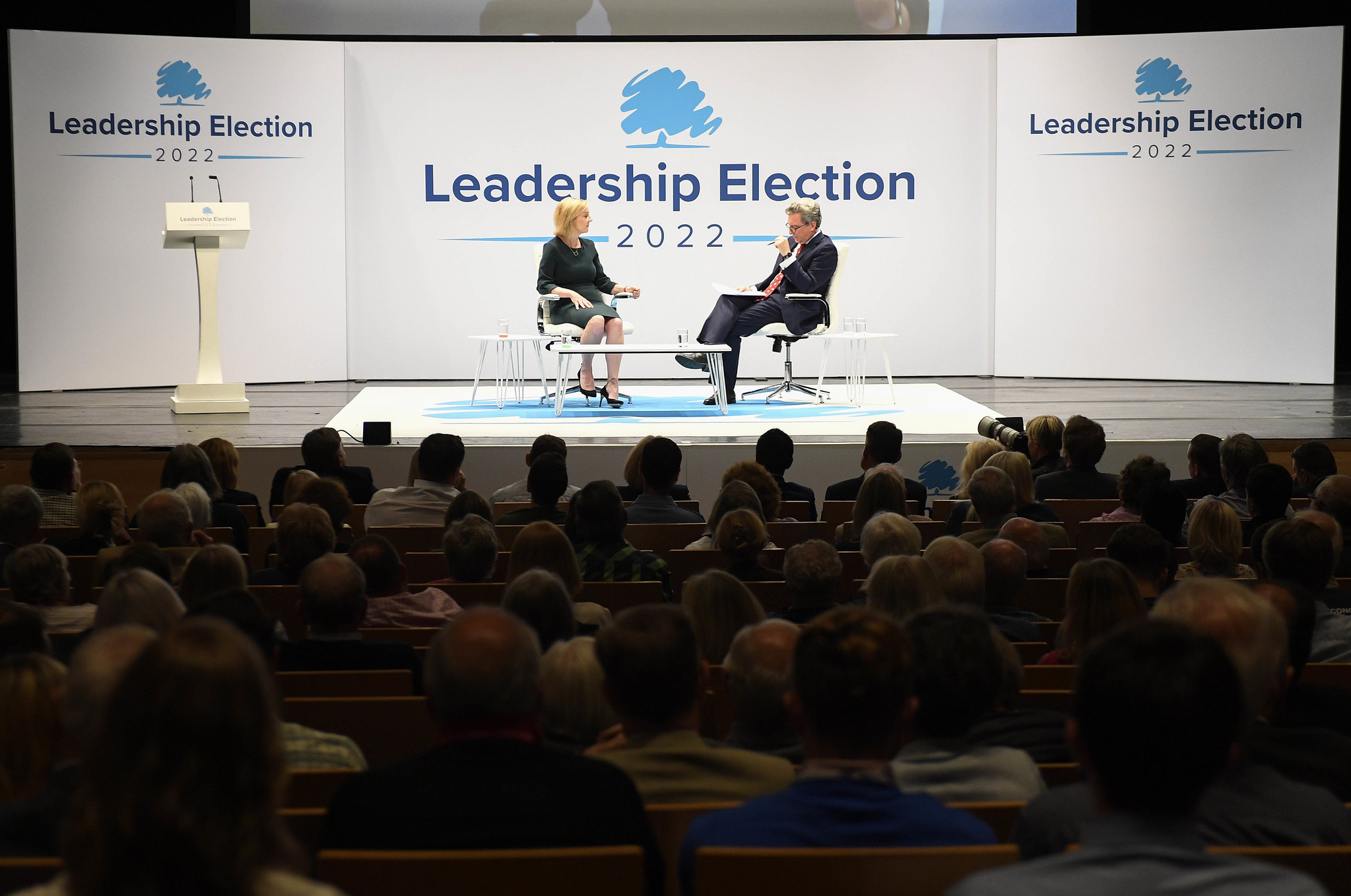 On July 10, Truss announced her bid to succeed Boris Johnson as prime minister.
She had been one of the few cabinet ministers who did not resign in the wake of the scandals surrounding Johnson that ultimately brought his premiership to an end.
Truss explained that she is a "loyal person" and "loyal to Boris Johnson" in setting out why she did not join her colleagues in resigning.
During the leadership campaign, Truss generated headlines for stating that the best thing to do with Nicola Sturgeon would be to "ignore her" and describing her as an "attention-seeker".
Prime Minister
Truss' first day in No 10 will be on Tuesday, September 6, having been appointed by the Queen. She is expected to fly back to Downing Street after her audience with the Queen at Balmoral.
A full inbox will be awaiting her in No 10, with the cost of living crisis at the forefront of the public's concerns.
In the final weeks of Boris Johnson's premiership, No 10 had refused to set out any further financial measures to help households struggling with rising costs.
Chancellor Nadhim Zahawi has said that policy options on tackling the issue will be ready for the new prime minister.