Rishi Sunak has admitted a "brief error of judgement" in removing his seatbelt to film a social media video while a passenger in a car, Downing Street said.
No belt could be seen on the Prime Minister's shoulder in the clip filmed inside a moving vehicle to promote his levelling-up funding announcement.
Sunak said he wanted to "build a future of optimism and pride in people's lives" after announcing ten projects in Scotland are to share almost £180m of UK Government cash.
A Downing Street spokesman said Sunak "fully accepts this was a mistake and apologises".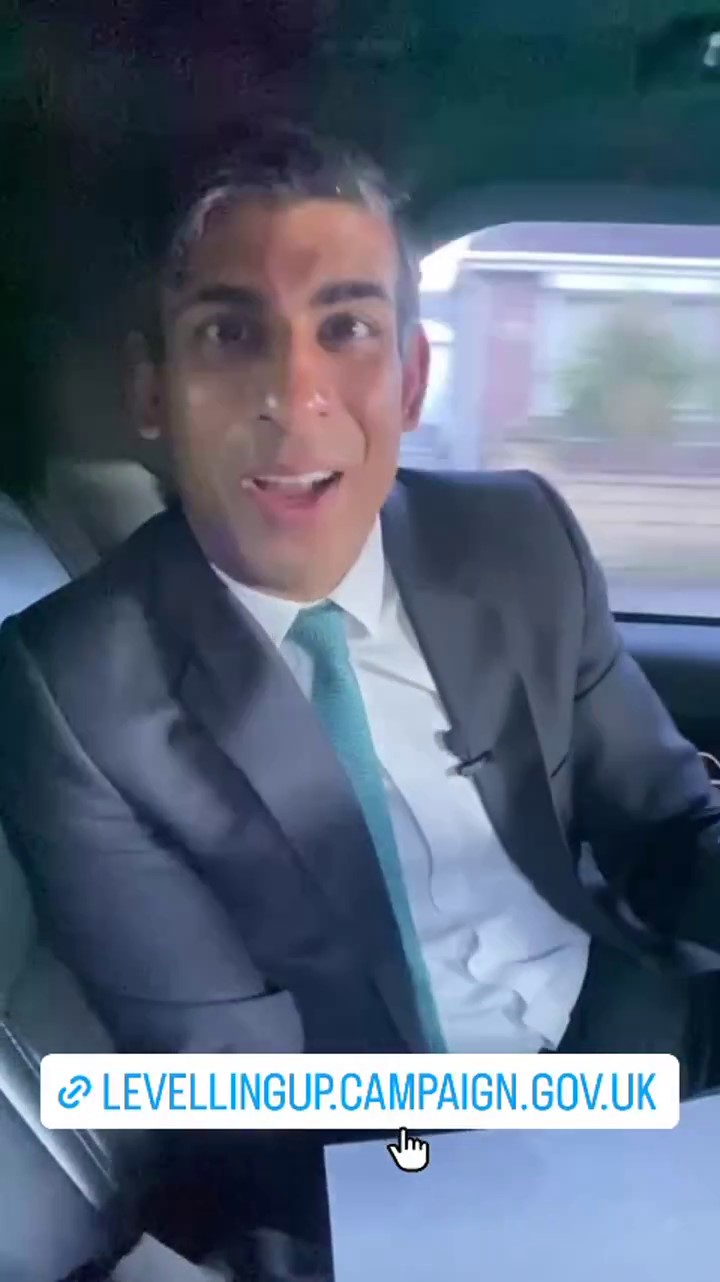 "The Prime Minister believes everyone should wear a seatbelt," the spokesman said.
"It was an error of judgement, he removed it for a short period of time to film a clip, which you've seen, but he accepts that was a mistake."
Fines of up to £500 can be issued for failing to wear a seatbelt when one is available.
Lancashire Constabulary, where the video was filmed, referred a request for comment to the Metropolitan Police.