Latest updates:
Liz Truss arrived in the Commons chamber ahead of a statement from chancellor Jeremy Hunt
Shouts of "where is she?" and "weak" could be heard after Penny Mordaunt deputised for Truss after the PM failed to turn up to answer questions
Commons leader Penny Mordaunt had been repeatedly asked about the Prime Minister's whereabouts after Truss sent her to respond to a Labour urgent question in Parliament
Embattled Prime Minister Liz Truss has dodged questions in the House of Commons sending the woman she pipped to be Tory leader in her stead.
Shouts of "where is she?" and "weak" could be heard after Penny Mordaunt deputised for Truss to respond to an urgent question on the Prime Minister's decision to appoint a new chancellor.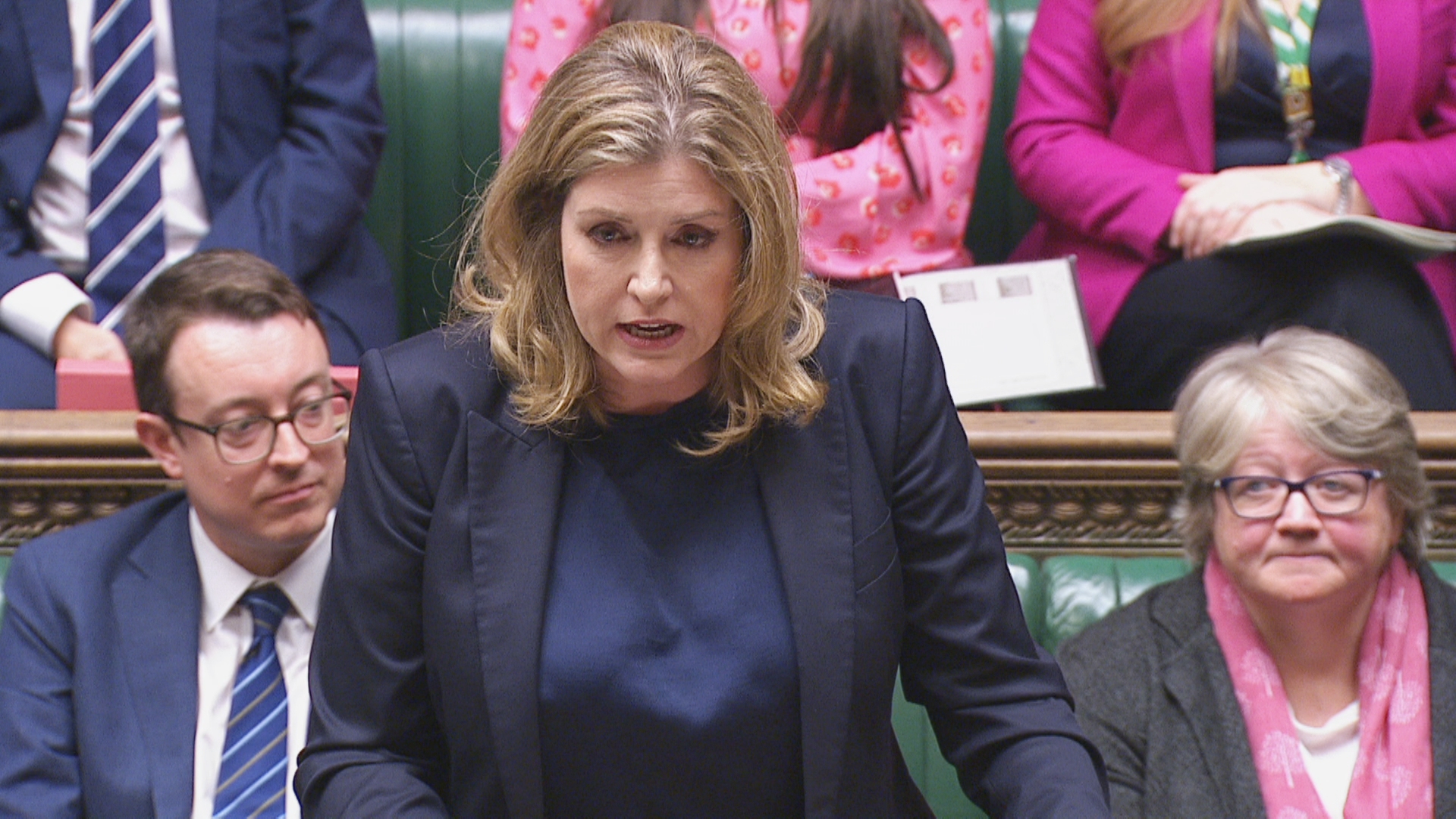 Commons leader Mordaunt said: "With apologies to the Leader of the Opposition and the House, the PM is detained on urgent business… and I'm afraid you'll have to make do with me."
Labour leader Sir Keir Starmer had planned to ask the Prime Minister to make a statement on the appointment of her new chancellor.
Mordaunt told the Commons: "The Prime Minister has taken the decision to appoint (Jeremy Hunt), one of the longest-serving and most experienced parliamentarians, as her chancellor.
"Their overriding priority is to restore financial stability in the face of volatile global conditions.
"We will take whatever tough decisions are necessary and have made changes to the growth plan, which the chancellor is waiting to update the House on as soon as this urgent question finishes."
Sir Keir mocked Truss for not turning up to answer the urgent question, saying "the lady is not for turning – up".
Addressing the commons leader, the Labour leader thanked her for answering the question put to the Prime Minister, saying: "I guess under this Tory Government, everybody gets to be Prime Minister for 15 minutes."
Sir Keir, said: "It's time for leaders to lead. But where is the Prime Minister? Hiding away, dodging questions, scared of her own shadow. The lady is not for turning – up."
Labour MP Stella Creasy said it is the job of the Prime Minister to take big decisions on many issues, adding: "All we know right now is, unless she tells us otherwise, the Prime Minister is cowering under her desk and asking for it all to go away.
"Isn't it about time she did and let somebody else who can make decisions in the British national interest get in charge instead?"
Mordaunt replied: "Well, the Prime Minister is not under a desk, as the honourable lady says…"
The minister could barely be heard at this point due to laughter and heckling from opposition MPs.
Mordaunt added: "I can assure the House that, with regret, she is not here for a very good reason."