Liz Truss has insisted she is a "fighter, not a quitter", as she rejected calls to resign.
The Prime Minister has been publicly urged to quit by a handful of Conservative MPs following growing uncertainty in her leadership.
At PMQs in the Commons on Wednesday, Truss acknowledged that she made mistakes as she apologised over the mini-budget.
It comes after newly-appointed chancellor Jeremy Hunt scrapped almost all of the measures set out by his predecessor Kwasi Kwarteng.
Labour leader Keir Starmer told Truss that she does not have a mandate and does not have any credibility on the economy.
"The only mandate she's ever had is from members opposite. It was a mandate built on fantasy economics and it ended in disaster," he told Parliament.
"The country's got nothing to show for it except the destruction of the economy and the implosion of the Tory party."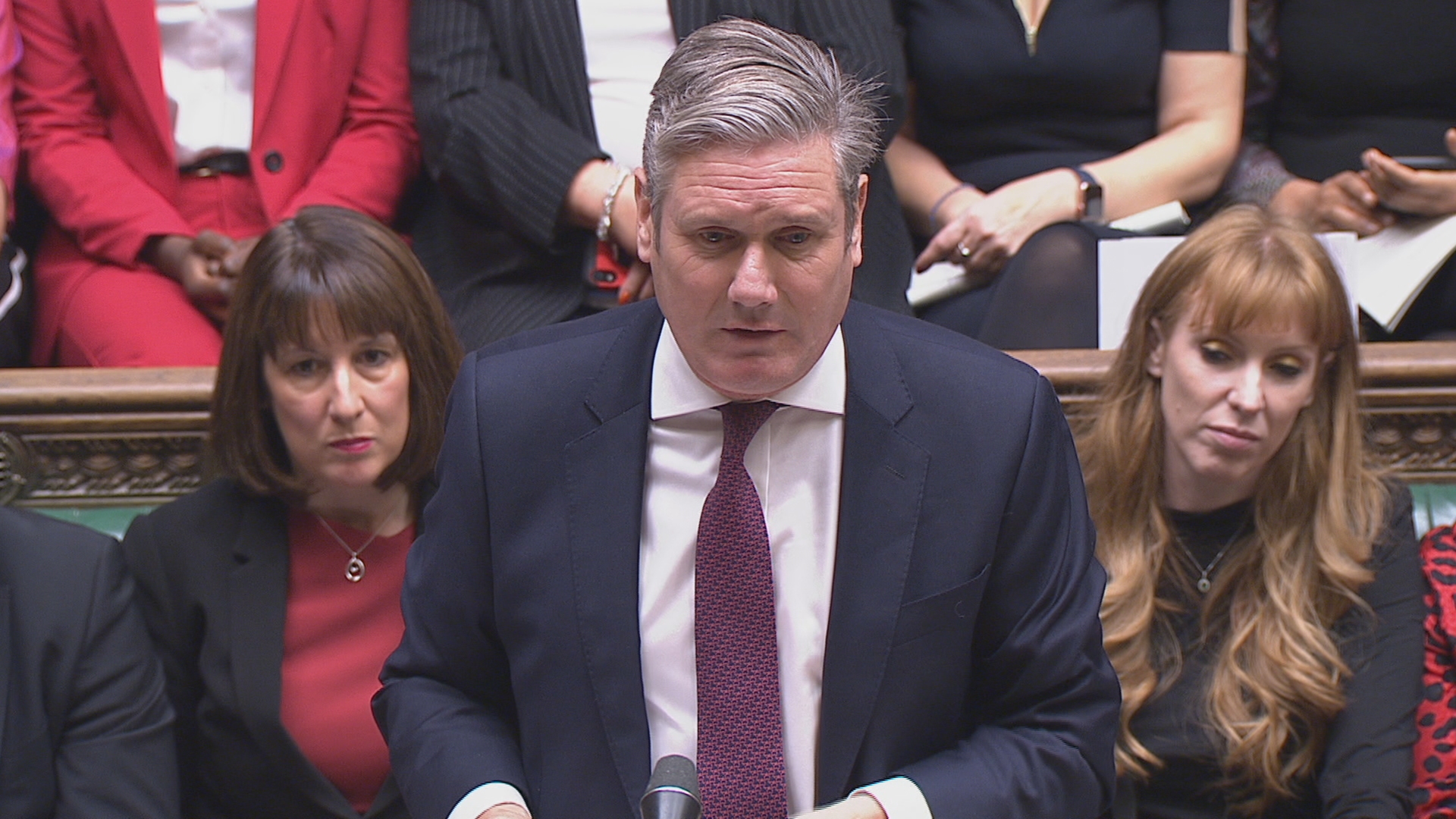 The Labour leader listed the measures from the mini-budget that were scrapped as he claimed that the economic credibility of the Conservatives had gone.
"Her supposed best friend, the former chancellor (Kwasi Kwarteng), he's gone as well. They're all gone. So why is she still here?" asked Starmer.
Truss suggested that the Labour leader has "no alternative" as she rejected calls to resign.
"I am a fighter, not a quitter. We have delivered on the Energy Price Guarantee, we've delivered on National Insurance, we are going to deliver to stop the militant trade unions disrupting our railways," she responded.
"The honourable gentleman (Starmer) has no idea, he has no plan and he has no alternative."
Labour MP Justin Madders criticised Truss for failing to respond to his party's urgent question in the Commons on Tuesday, with Penny Mordaunt instead deputising for the Prime Minister.
He asked: "When the penny dropped for the Prime Minister on Monday and she realised that her budget was responsible for crashing the economy, she should have come to this House to explain herself and to apologise to the millions of people who will now be paying hundreds of pounds extra a month on their mortgages because of her mistakes.
"But now she's here, can she tell us given the absolute chaos her government has created, why the chancellor lost his job but she kept hers?"
Truss pledged that she would continue to help people over the winter months.
She responded: "I have been very clear that I am sorry and that I have made mistakes.
"But the right thing to do in those circumstances is to make changes, which I've made, and to get on with the job and deliver for the British people."
Truss added: "We've delivered the Energy Price Guarantee, we've helped people this winter and I will continue to do that."
STV News is now on WhatsApp
Get all the latest news from around the country
Follow STV News
Follow STV News on WhatsApp
Scan the QR code on your mobile device for all the latest news from around the country