Scottish political leaders have reflected on the challenges of Covid in their New Year's messages – whilst expressing their hopes for a more positive 2022.
They looked back on 2021, a year in which the vaccine programme was accelerated, but in which variants of the virus saw the re-imposition of protection measures.
Restrictions to limit the spread of the latest variant, Omicron, were brought in on Boxing Day.
The measures, introduced for a period of three weeks, have seen limits placed on large events, as well as on the hospitality sector, with theatres, cinemas and gyms also amongst businesses affected.
People across the country have meanwhile been encouraged to get "boosted by bells", with the hope of halting the rise in cases.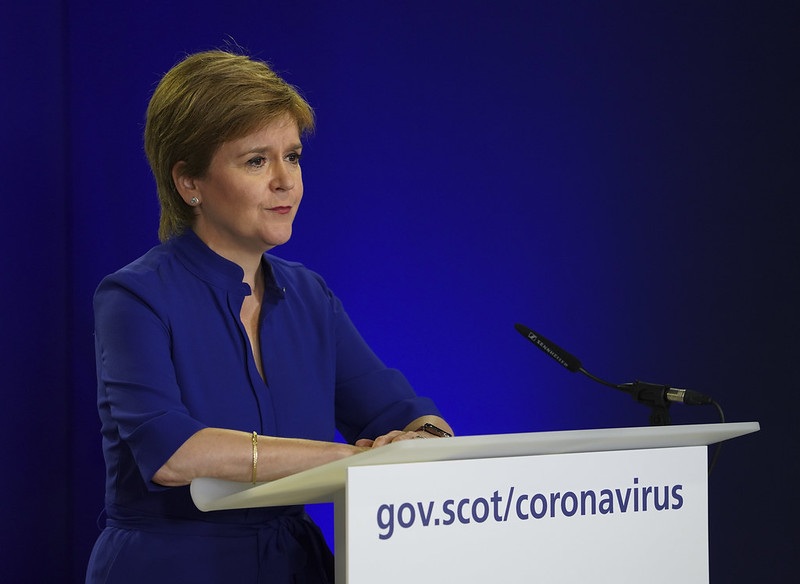 In her message, First Minister Nicola Sturgeon praised the sacrifices of people across the country, as she expressed her belief that we can look forward to the new year with "optimism".
"2021 has been dominated by the challenges of Covid," said the First Minister.
"Throughout this year, our health and care workers have continued to do an absolutely magnificent job. And those working on our vaccination programme have provided all of us with an incredible service.
"Thanks to their efforts – and also thanks to the sacrifices of people right across the country – earlier this year businesses were able to reopen."
She continued: "The omicron variant is a very significant threat. It means that at the moment, we need above all to keep each other safe.
"We all need to stay at home, far more than we would want to at this time of year. And we have asked that you minimise new year socialising as much as you can.
"So this is not the Hogmanay we all wanted and hoped for. But I believe that we can still look ahead to 2022 with optimism."
Sturgeon said she believes that people can look forward to a "brighter new year ahead".
"As we come through this pandemic, there will still, I am sure, be setbacks," said the SNP leader.
"But as we look back on the challenges we have faced this year, I believe we can also look forward to a much better and brighter new year ahead.
"So as you see in the bells, I want to take the opportunity to wish all of you a good Hogmanay.
"And to everyone, whether you're in Scotland or further afield, let me wish all of you, a very happy, healthy and peaceful new year. Happy New Year."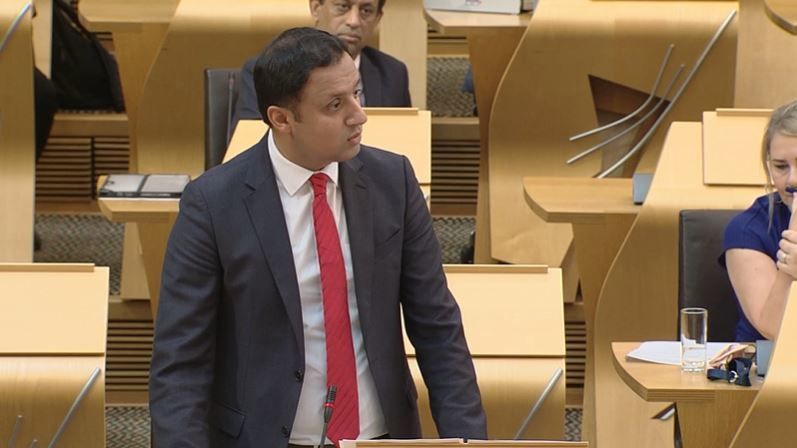 Scottish Labour leader Anas Sarwar called for a resolution in the new year to build a different country based on "unity, empathy and hope".
He said: "This has been another challenging and difficult year. It will be remembered not just for the global fight against Covid, but for the individual sacrifices and acts of kindness everyone made.
"We have come so far in this fight – we must keep going, and we will get through this."
The Scottish Labour leader added: "As we enter 2022, lets resolve this year to not just accept that this is the way it is, but pledge to change it – to build a different country based on unity, empathy and hope.
"I know this year has been tough for many, but I hope that this new year brings you, your family and friends peace, love, health and happiness.
"So this Hogmanay, I don't just want to wish for a Happy New Year – I want us all to work together and build it."
Scottish secretary Alister Jack indicated that the country is in a better place in the struggle against Covid than it was at the same point last year.
"It has been another challenging year and while Covid continues to demand much of us all, I am optimistic for 2022," said Jack.
"We are working flat out to ensure that we have the best protection possible against the Omicron variant – but we shouldn't forget that we are in a much better place than we were 12 months ago.
"This time last year, the vaccination programme was in its infancy and results uncertain.
"Now the UK is to the fore in the global struggle against the virus, with the vast majority of us safer thanks to vaccines and – after the Herculean efforts of the NHS over the past couple of weeks – booster jabs too."
He added: "Though no one can be precise about when the misery of Covid will pass, I am sure that – together as one United Kingdom – better times are ahead for all.
"I wish everyone a happy, healthy and prosperous 2022."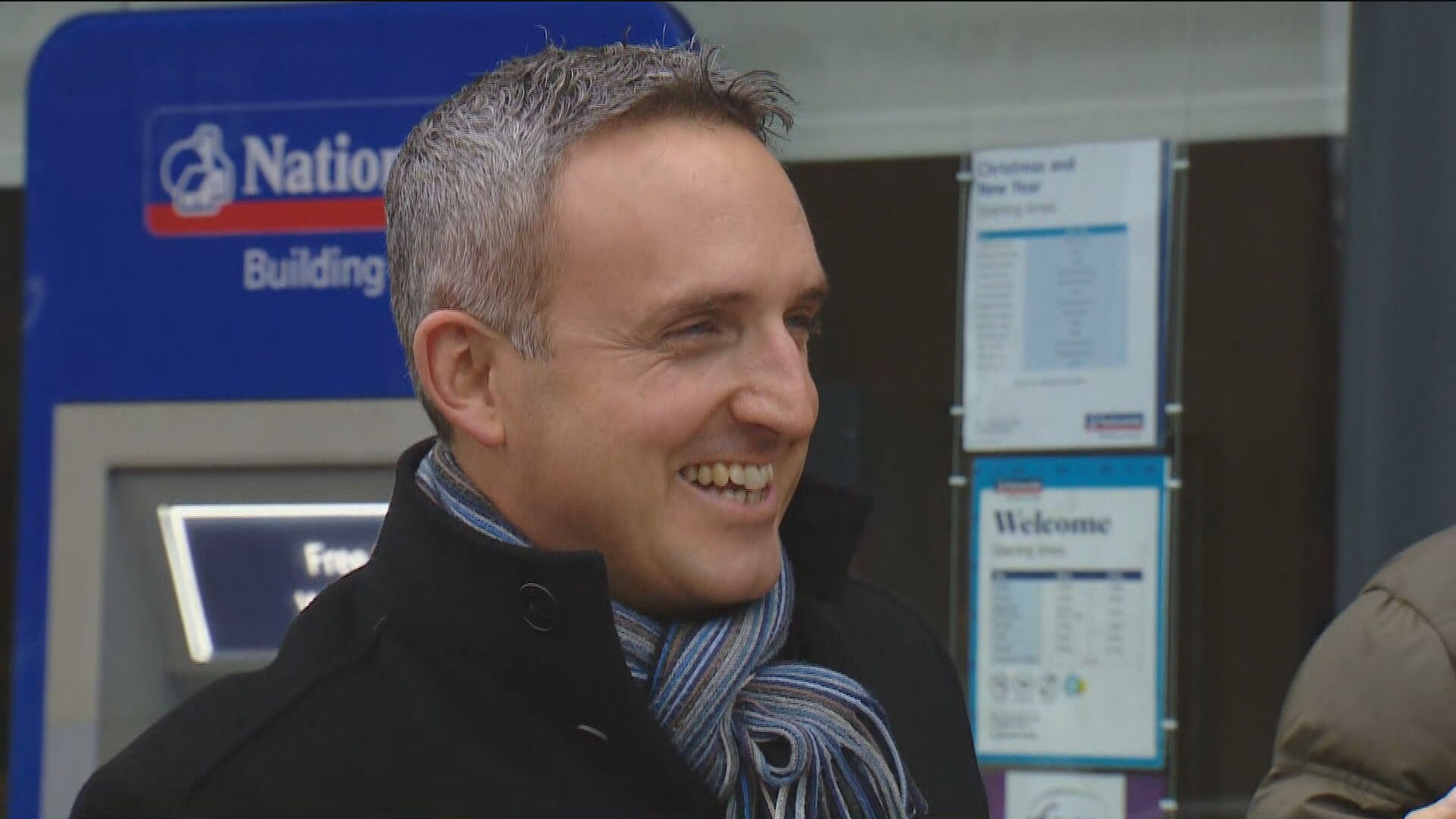 Scottish Liberal Democrat leader Alex Cole-Hamilton highlighted access to vaccines across the world in his new year's message.
"The emergence of Omicron feels like a setback, but we are better prepared now than we've ever been to face the challenges it presents," he said.
"It should remind us however, that for as long as big parts of the world remain unvaccinated then the emergence of new variants will keep happening.
"It's wrong that rich countries should stockpile vaccine supplies we will never use while poorer countries go without. That needs to change."
He added: ""New hope is very much on the horizon; we just need to work together to get there. I hope you have a very happy new year."
STV News is now on WhatsApp
Get all the latest news from around the country
Follow STV News
Follow STV News on WhatsApp
Scan the QR code on your mobile device for all the latest news from around the country